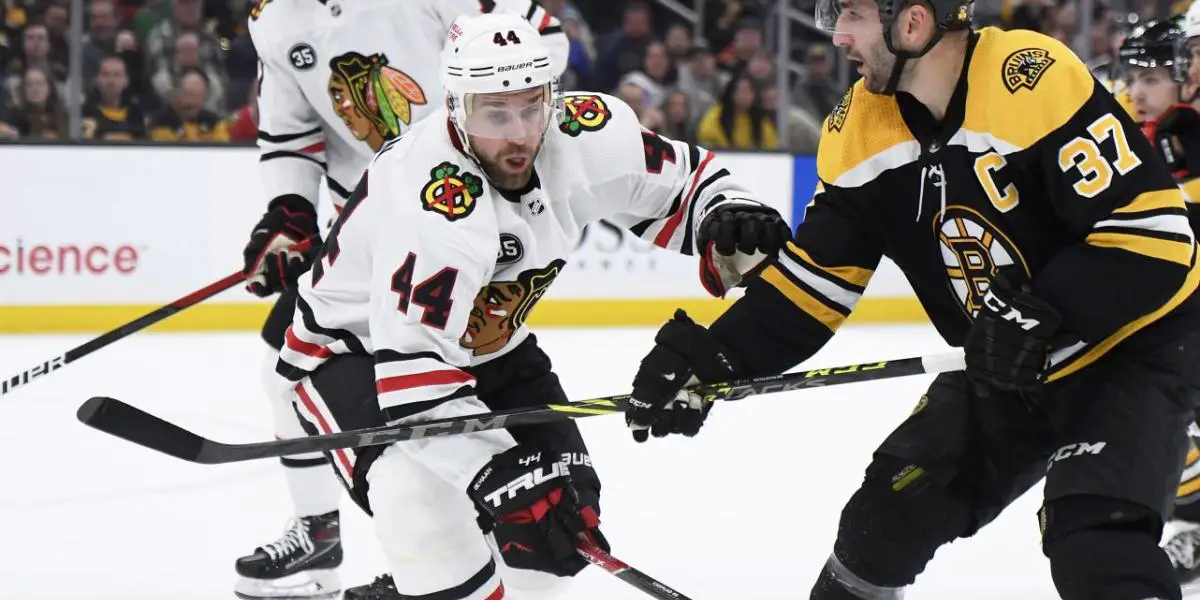 With less than a month till pre-season hockey, it was surprising that Calvin DeHaan was unsigned until this morning. However, the Carolina Hurricanes have announced they signed Calvin DeHaan to a professional tryout (PTO).
Funny enough, DeHaan did reply to a previous tweet "passing" on returning to the Carolina Hurricanes.
Hopefully, Hurricanes fans won't hold this over his head.
DeHaan is coming out of a four-year contract worth an AAV of 4.5 million. DeHaan signed this contract with Carolina before being traded to the Blackhawks after the contract's first year. DeHaan came to Chicago after having off-season shoulder surgery and struggled to find his old form. DeHaan's time in Chicago was plagued with injuries and inconsistent play. DeHaan played 29, 44, and 69 games totaling 142 over a three-season span. He would snap his streak of scoring just a single goal a season scoring four goals last season, one shy of his career-high of five.
Even though DeHaan has struggled to stay healthy, he is a reliable defensive defenseman. Before an injury took DeHaan out, he was in the top 20 in the NHL in blocked shots. DeHaan is a true warrior on the ice and sacrifices everything for the team's betterment. He is a perfect sixth or seventh defenseman for a team looking to go on a deep playoff run.
DeHaan hopes to return to Carolina, where he played one season totaling 74 games and collected one gal and 14 assists. Carolina had one of the best defensive cores in the NHL last season but losing a defenseman like DeAngelo hurts. The Hurricanes have also brought veteran defenseman Brent Burns to fill the void. Only time will tell if DeHaan can work his way to a contract and the Carolina Hurricanes roster.
Season 2 Episode 10: Is Patrick Kane The Greatest Blackhawks Player Of All Time
–
Cue The Dagger
In this episode, we discuss if Patrick Kane is the greatest Blackhawks player of all-time, Lukas Reichel's one NHL game, and his unbelievable shootout goal. We also break down Seattle's chances of making the playoffs, is hitting and fighting making a comeback? and much more NHL news and topics  #Blackhawks #ALLCAPS #NHL #SeaKraken #LetsGoBuffalo