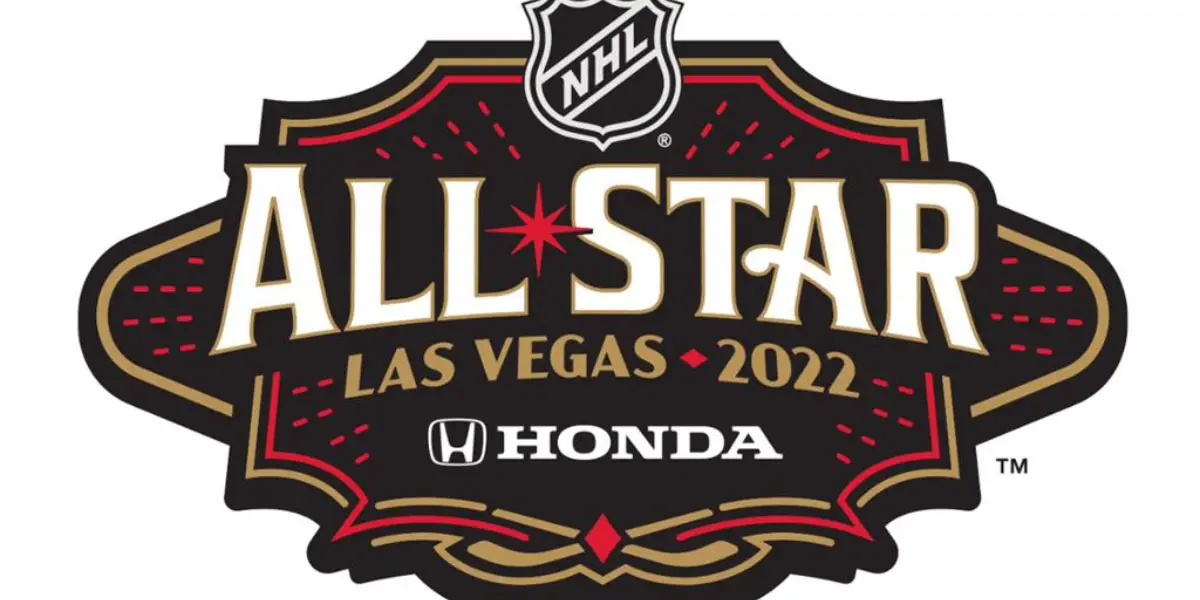 The NHL All-Star Weekend is something fans from every team look forward to each year. Aside from the Winter Classic and Stadium Series games, it's arguably the league's biggest marquee event in the regular season. 
This will be the league's first All-Star weekend since the pre-pandemic 2020 event hosted by Enterprise Center and the St. Louis Blues, and I'm sure fans league-wide are excited to see it make its long-awaited return. This year's event is staying in the Western Conference, as it's being hosted at T-Mobile Arena, home of the Vegas Golden Knights.
The league announced its 2022 All-Star game rosters on Thursday night, and it's got the hockey world talking. Let's take a look at who will be making the trip to Sin City for this year's All-Star weekend.
Atlantic Division
Captain: Auston Matthews (Maple Leafs)
Patrice Bergeron (Bruins)
Rasmus Dahlin (Sabres)
Dylan Larkin (Red Wings)
Jonathan Huberdeau (Panthers)
Nick Suzuki (Canadiens)
Drake Batherson (Senators)
Victor Hedman (Lightning)
Andrei Vasilevskiy (Lightning)
Jack Campbell (Maple Leafs)
Metropolitan Division
Captain: Alex Ovechkin (Capitals)
Frederik Andersen (Hurricanes)
Sebastian Aho (Hurricanes)
Zach Werenski (Blue Jackets)
Jack Hughes (Devils)
Adam Pelech (Islanders)
Adam Fox (Rangers)
Chris Kreider (Rangers)
Claude Giroux (Flyers)
Tristan Jarry (Penguins)
Central Division
Captain: Nathan MacKinnon (Avalanche)
Clayton Keller (Coyotes)
Alex DeBrincat (Blackhawks)
Cale Makar (Avalanche)
Joe Pavelski (Stars)
Kirill Kaprizov (Wild)
Cam Talbot (Wild)
Juuse Saros (Predators)
Jordan Kyrou (Blues)
Kyle Connor (Jets)
Pacific Division
Captain: Connor McDavid (Oilers)
John Gibson (Ducks)
Johnny Gaudreau (Flames)
Leon Draisaitl (Oilers)
Adrian Kempe (Kings)
Jordan Eberle (Kraken)
Timo Meier (Sharks)
Thatcher Demko (Canucks)
Mark Stone (Golden Knights)
Alex Pietrangelo (Golden Knights)
Overall, there were a lot of solid picks for this year's All-Star weekend. Granted, there are some picks that fans could've seen coming from a mile away (McDavid and Draisaitl in Edmonton, MacKinnon, and Makar in Colorado, etc.), but it's nice to see some new faces being recognized this time around. 18 of the 40 players listed above will be playing in their first all-star game come February. 
However, there were some head-scratchers for me. As an Islanders fan, I'll start with Adam Pelech. I'd be willing to bet quite a bit that most people assumed Mathew Barzal would be the Isles' representative at the all-star game, given his playmaking ability and how he thrives in 3-on-3. Instead, Pelech gets the nod and a chance to shine on the big stage. If you look at stats directly, Pelech only has six points (including one goal) in 25 games played this season. However, he's quickly established himself as one of the better defensive defensemen in the league over the past few seasons and one of the more underrated ones at that. 3-on-3 isn't necessarily defense-friendly, so I'm curious to see how Metro division head coach Rod Brind'Amour opts to use Pelech. 
Looking league-wide, there are some other names that I'm somewhat surprised about not making the main rosters. Nazem Kadri (Avalanche) is currently fourth in the league, scoring 48 points. He's also currently on pace to have the best statistical season of his career. Out of the top five currently in the scoring race (Draisaitl, McDavid, Ovechkin, and Huberdeau are the other four), Kadri is currently the only one who isn't named an All-Star. At the moment, he's nominated for one of the "Last Man In" slots in the Central. 
Speaking of players having breakout seasons, how is Anaheim's Troy Terry (22 goals, 36 points in 38 games) only on the "Last Man In" list for the Pacific? Ditto for Tage Thompson (Sabres) and goalie Igor Shesterkin (Rangers), although the Metro division has a relatively good list of netminders to choose from. 
Some elite names didn't make the cut even outside of that. Lightning captain Steven Stamkos fell just short of the Atlantic's roster but was nominated as Tampa Bay's "Last Man In" candidate. But guys like Mikko Rantanen (Avalanche), Artemi Panarin (Rangers), and Brad Marchand (Bruins)- three names off the league's list of consistently elite players over the past few seasons- weren't so lucky, and as a result, were snubbed altogether.
At the end of the day, there are a few head-scratchers and odd choices for this year's all-star game. There will continue to be debates and arguments on who should and shouldn't have made the final cut, but as a fan of the game, I'm excited for the return of the NHL's all-star weekend.