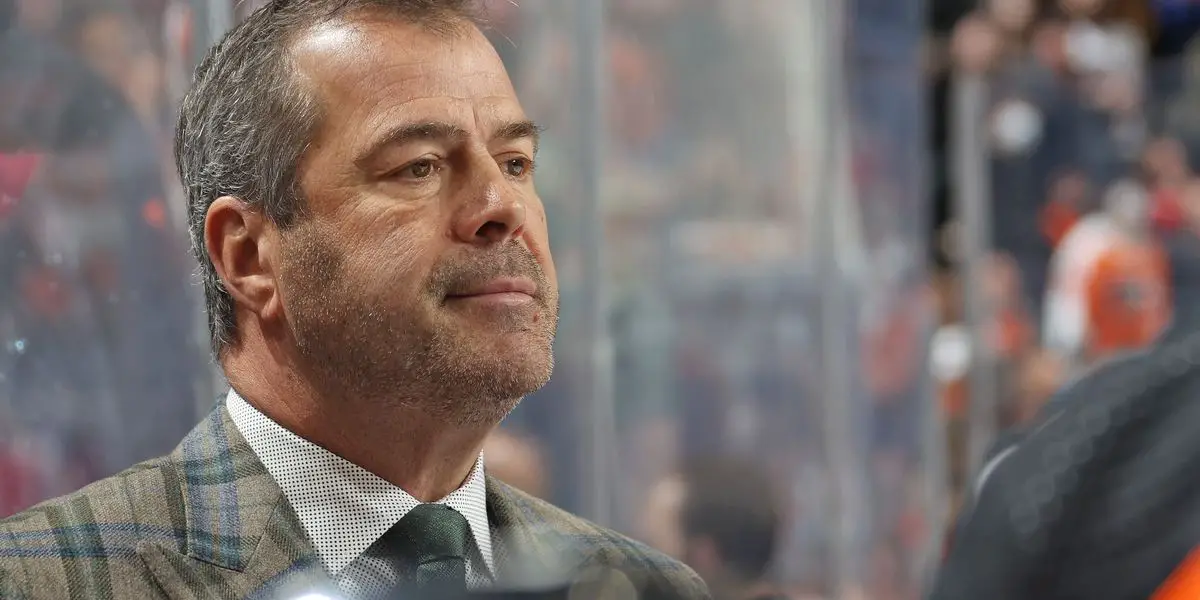 After much talk of Vigneault's being on the hot seat in recent days, Philly has officially pulled the trigger and decided to move in another direction. His time behind the bench of the Flyers will likely be looked back upon as a disappointment in an otherwise spectacular career as an NHL head coach. He took over a talented roster looking to get over the playoff hump, and in just his second season with the team, they finished with a losing record and did not qualify for the postseason. After an 8-10-4 start, the writing was all but on the wall for the 60-year-old, leading to today's front office shake-up. Overall, Vigneault finishes in Philly with a record of 74-54-19, but as one of 9 coaches in NHL history with 700 plus wins, he is sure to land on his feet. Until then, the Flyers will be on the hook for the remaining two and a half years of his $5m per deal.
Mike Yeo will be taking over as Head coach for now, but early reports tab TNT analyst Rick Tocchet as the leading candidate for the vacancy long term:
Tocchet, of course, came up in the Flyer's organization playing parts of 11 seasons over two stints with the team, 4 of them with a letter on his shoulder. Tocchet spent the last seasons in the desert coaching a bad Arizona Coyotes team, but before that, he won two cups as an assistant coach on Mike Stephens' staff in Pittsburgh. He is widely considered a 'player's coach' and maybe a breath of fresh air an underperforming Flyers team needs.
As part of the changes being made, assistant coach Michel Therrien also got the gate.