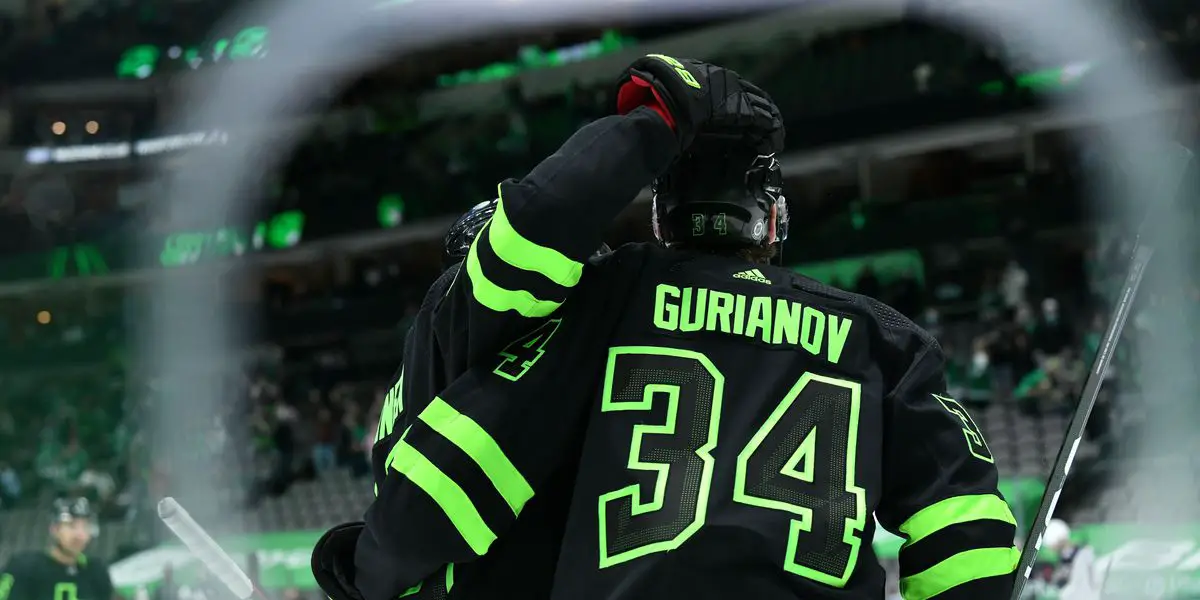 Just five sleeps before the trade deadline, teams are already making trades. The phones are hot. They are buzzing.
On Sunday, the Montreal Canadiens traded F Evgenii Dadonov to the Dallas Stars in exchange for Denis Gurianov. Montreal will retain 50% of Dadonov's $5M cap hit—a classic 1-for-1 hockey trade.
This season, Dadonov has 18 points in 50 games. For Gurianov, he has nine points in 43 games.
This trade benefits the Dallas Stars because Dadonov is familiar with Head Coach Pete DeBoer, who coached him when the two were part of the Vegas Golden Knights organization. Furthermore, this move can provide some bottom-six scoring for the Stars.
It will benefit the Stars if they fit Evgenii Dadonov on the 3rd or 4th line. The top-six for the Stars has worked in their favor this year, with the first line of Jason Robertson-Roope Hintz-Joe Pavelski working magic and then the 2nd line featuring Jamie Benn alongside the youngsters of Wyatt Johnston and Ty Dellandrea.
The 3rd line for the Stars could be an all-veteran checking line with Evgenii Dadonov-Radek Faksa-Tyler Seguin.
Looking from the Canadiens perspective, Gurianov has struggled to find his footing in the NHL and hasn't produced at the level many thought he would. Maybe he needed a change of scenery? We'll find out soon if that is the case.
It's a bit of a gamble by Kent Hughes to acquire Gurianov, given his inconsistency, and his defensive game in Dallas has waned a bit. Gurianov is on an expiring $2.9M contract and is an RFA at the end of the season. It's a low-risk, high-reward move.
Due to the injuries up front for the Canadiens, Gurianov most likely has a spot in the top six. With the Canadiens not in a spot to contend for the playoffs, Head Coach Martin St. Louis has the opportunity to experiment with the 2nd/3rd/4th lines going down the stretch to the end of the season.