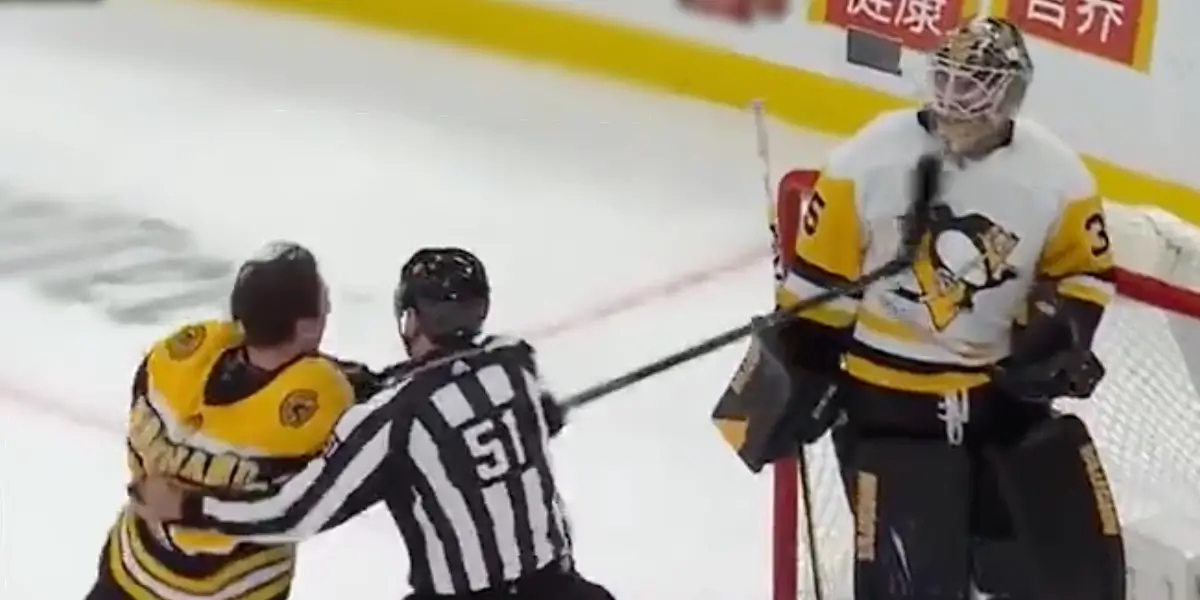 On Friday, the National Hockey League's Commissioner Gary Bettman ruled against Boston Bruins forward Brad Marchand, upholding his six-game suspension. This is the eighth suspension of Marchand's career.
Marchand issued an appeal on Wednesday in an attempt to shorten his suspension for punching and swinging his stick at Pittsburgh Penguins goaltender Tristan Jarry in a 4-2 loss on February 8th. Marchand received a match penalty which resulted in an automatic hearing. The team's leading scorer has already served four games for the infraction.
The Bruins are 1-2-1 without Marchand and face the Ottawa Senators on the road on Saturday and the Colorado Avalanche on Monday at TD Garden. Marchand will be eligible to return on Thursday, February 24th, when the Bruins travel to Seattle to face the Kraken.
Fabian Lysell is the Bruins' "top" prospect, jersey ads are here, David Pastrnak is not at captains' practice and rookie camp begins!