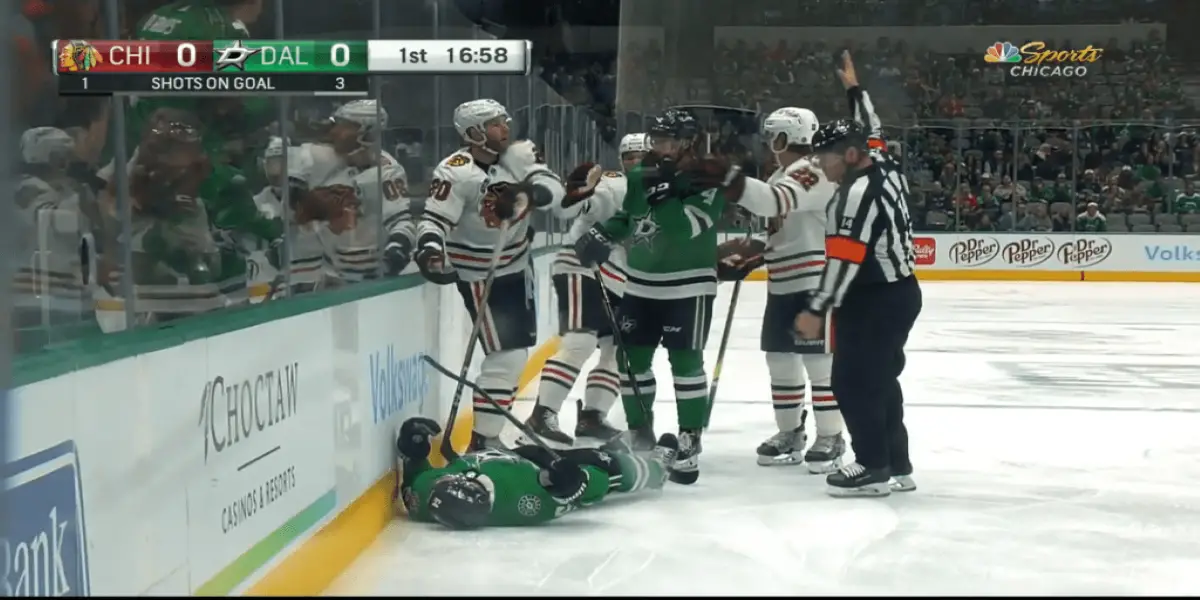 Brett Connolly has received a 4 game suspension from the NHL following a dirty hit to Dallas's Tanner Kero. It was a scary sight to see and a sight that is not too unusual for the Blackhawks, who had Jujar Khaira get injured in a similar manner a few games ago. 
Connolly is not a dirty player just made a bad call on this play. Connolly thought the defenseman was moving the puck up the boards to the winger on a break-out pass and went to make a hit. Dallas defenseman decided just to dump the puck out instead. Kero, who was not trying to play the puck and was not expecting to get hit and was defenseless in the open ice, took a devastating hit from Connolly. You would not expect this from Connolly, even though the Dallas coach spoke on it afterward. Rick Bowness said, "I know he's not a dirty player. I coached him in Tampa, and he's a great kid. Brett Connolly would never intentionally hurt someone, so I don't hold that against him." And this is supported even more by Chicago's head coach Derek King who said Connolly was "shaken up." 
Connolly still deserves the 4 game suspension that the NHL has decided to hand down, even with taking all of that in. This play should not have happened, and Connolly should have made a better decision at the moment. Let's all wish Tanner Kero a speedy recovery from his injuries, and hopefully, we don't see another one of these any time soon.