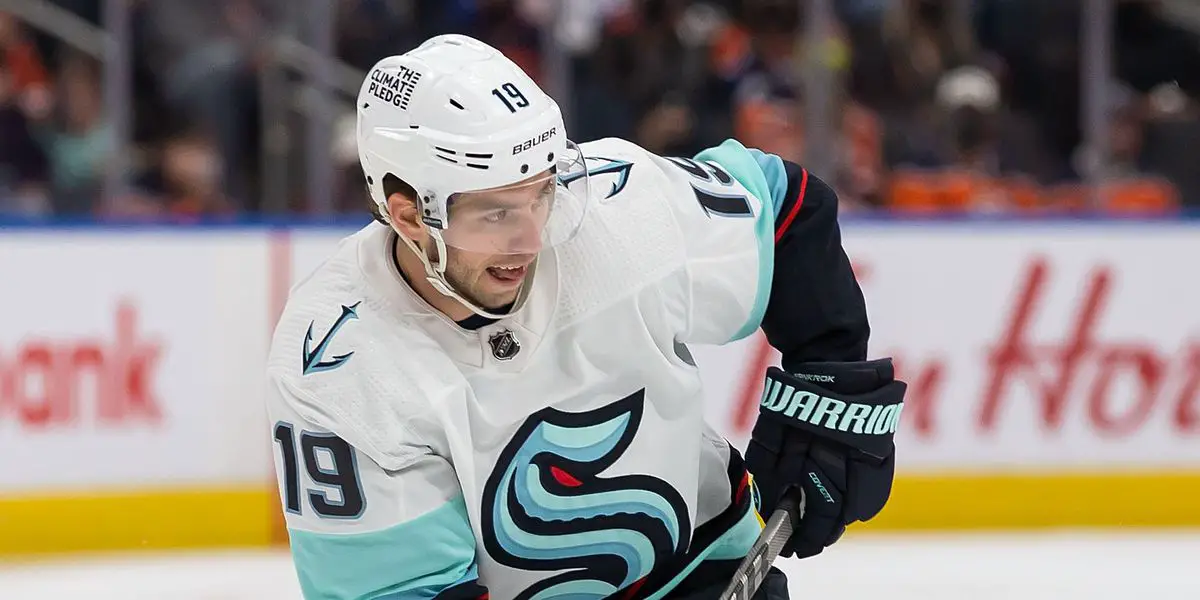 Calle Jarnkrok is packing his bags for the second time in the last year. The Seattle Kraken have sent the center to the Calgary Flames in exchange for Florida's 2022 2nd round pick, the Flames 2023 3rd round pick, and their 2024 7th round pick. Seattle is also retaining 50% of Jarnkrok's salary.
Jarnkrok was initially acquired by the Kraken via the 2022 Expansion Draft when Marshawn Lynch read the selection aloud. The Swede spent his first eight seasons in Nashville before moving to Seattle. Jarnkrok is slated to become a UFA after this season. When he's at his best, Jarnkrok is in the middle of the action, hard on the forecheck and wreaking havoc. He should slot into the 3rd line for the Flames, giving them a deeper lineup for what could be a deep playoff run.

The expansion Kraken have struggled out the gate and are rumored to be looking to unload more of their potentialUFA'ss in hopes of building a strong farm system for the future. Look for more action from them in the coming days.