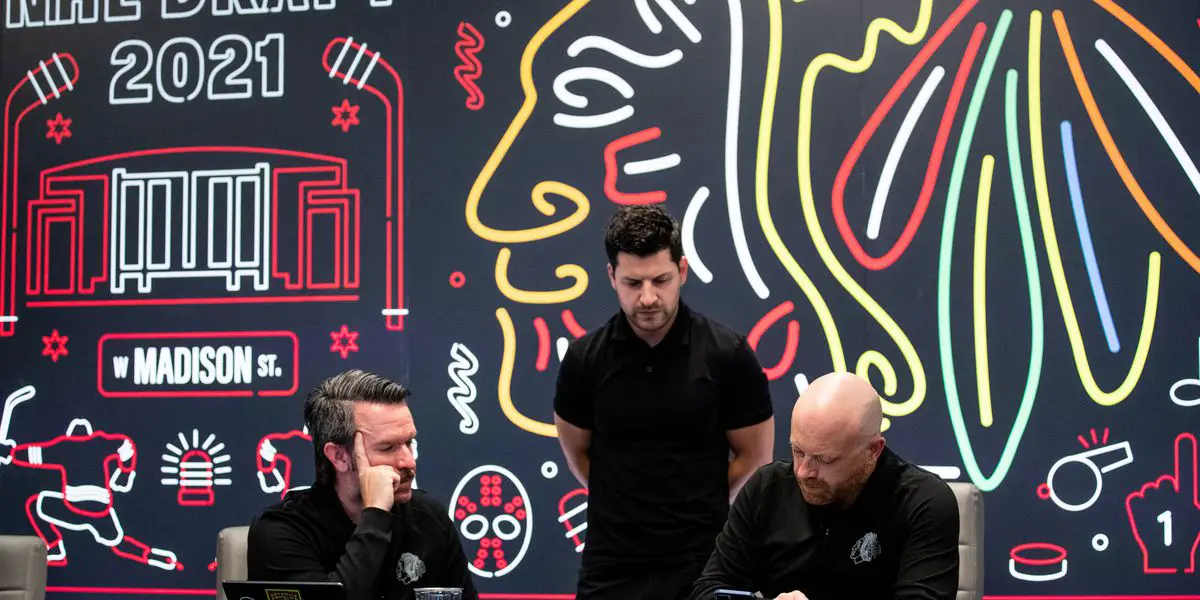 The news all Chicago Blackhawks fans have been waiting for. According to Frank Seravalli, the next general manager of the Blackhawks is going to be announced Tuesday. Kyle Davidson will be just the tenth General Manager in franchise history.
This is not much of a surprise as Kyle Davidson he been the front runner from day one. Danny Wirtz already has a close connection with Davidson. This is probably the best case for the Blackhawks as they approach the deadline. Davidson had been steering the ship and understood what strings needed to be pulled. Davidson also would have the most knowledge on the value of his assets and the contract the player may be looking for to get an extension done. Guys like Strome, DeHaan, Fluery, and others only have a single year left, and their futures will need to be decided.
Davidson was under Stan Bowman, but all reports say that he views where the Blackhawks are, and the direction they need to head is not the same as Stan's. Let's all hope as it's been a long five years for Blackhawks Nation. Let's hope Davidson is the one that will lead us back to being Stanley Cup Champions!