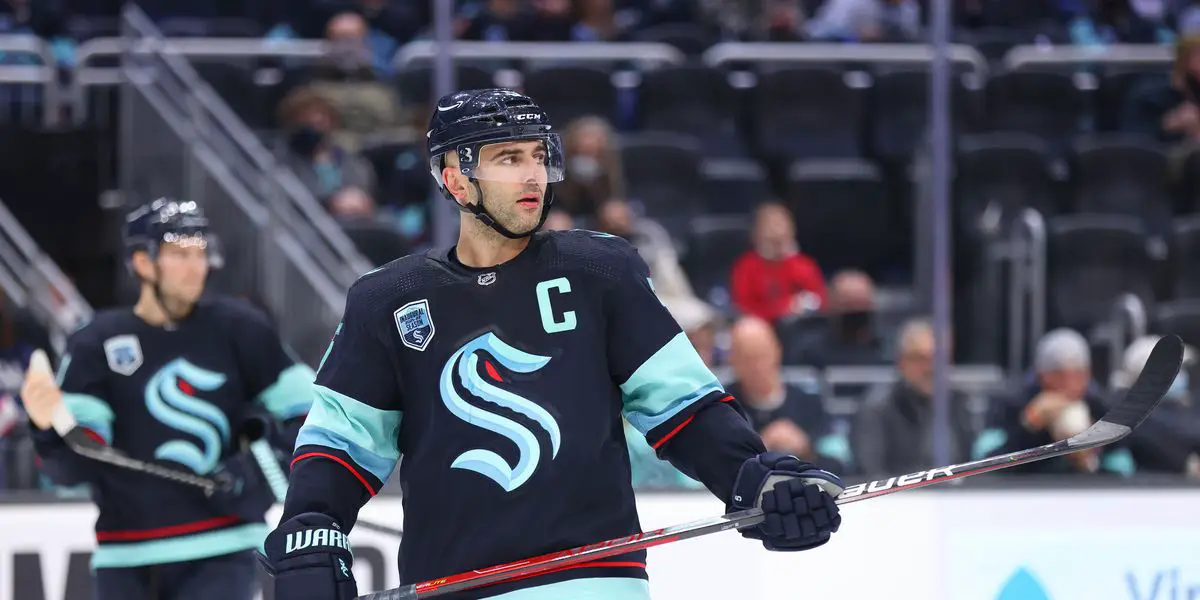 According to multiple sources, the Toronto Maple Leafs and Seattle Kraken have struck a deal that will send their captain Mark Giordano to his hometown team and Colin Blackwell. The Leafs are sending two 2ndround picks in 2022 and 2023, and a 3rd round pick in 2024 to the Seattle Kraken. They will also retain 50% of Giordano's $6,750,000 cap hit. This comes after Mrazek and Clifford were placed on waivers, and Robertson was sent down to clear more cap space for this trade to happen.
The 38-year-old currently has six goals and 17 assists for 23 points in 55 games thus far and is a -17. I would expect him to slot into the 2nd pairing alongside Brodie, who will be the right side and help add some more reliable defense to the lineup. He will be a UFA at the season's end. This move gives the Maple Leafs another veteran in the locker room and on the backend, who can hopefully help clean up things on defense. The Toronto, Ontario native Giordano was TJ Brodie's old D-Partner in Calgary, which saw him win the Norris Trophy. 
Blackwell is 28 years old utility player who can be counted on by the coach in all types of situations and will help with the Maple Leaf's penalty kill. He has totaled eight goals and nine assists for 17 points in 39 games and is also sent to become a UFA at the end of the year.