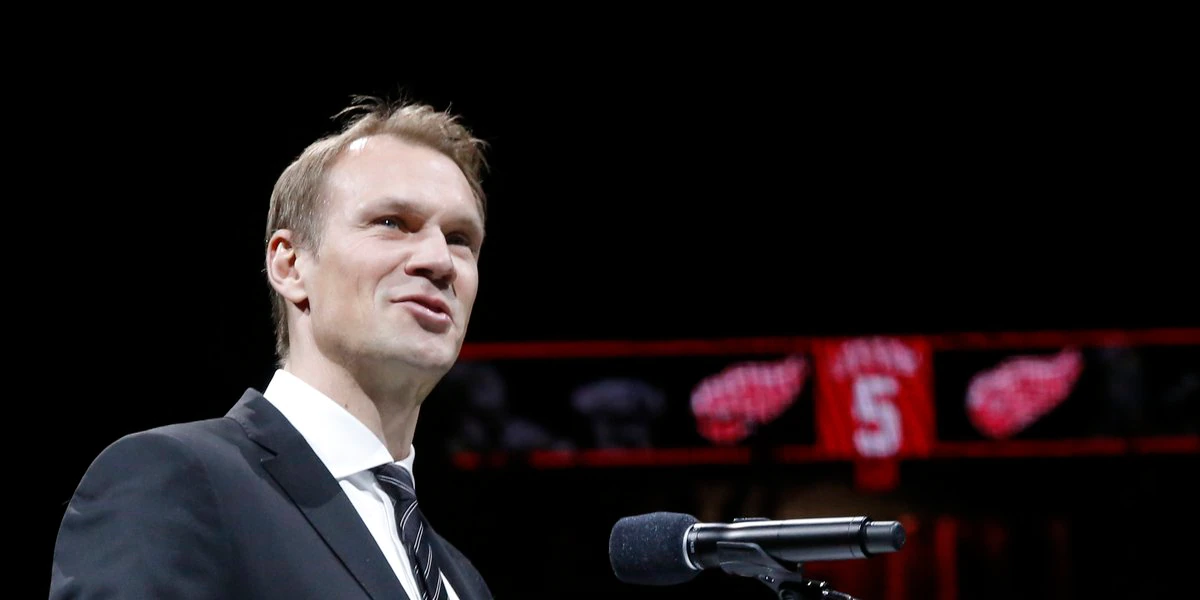 It seemed like a foregone conclusion that it wasn't a matter of if Nicklas Lidstrom would come back to Detroit, but when. Tuesday afternoon, the Red Wings announced that former Red Wings' captain and Hall of Fame defenseman Nicklas Lidstrom was hired as the Vice President of Hockey Operations.
This continues the "Yzerplan" in revamping the Red Wings front office since Steve Yzerman took over for Ken Holland in 2019. Lidstrom retired from the NHL after the 2011-12 season and would go on to be a scout for the Red Wings in Sweden from 2012-15. Lidstrom joins a staff with plenty of ex-NHL veterans such as Assistant General Manager Pat Verbeek and Director of Amateur Scouting Kris Draper. The "perfect human" has a unique opportunity to learn under one of the best general managers in Steve Yzerman while also filling the position that Yzerman started in with the Red Wings back in 2006.
It is easy to see what kind of value a former player like Nicklas Lidstrom would bring to a developing young team in Detroit. A lot of Detroit's highly-touted defensive prospects, such as Simon Edvinsson and Albert Johansson are still in Sweden, will be able to receive insight from arguably the best defenseman ever to play in the NHL. In Lidstrom's press conference today, Yzerman said this about the hiring of Lidstrom:
Yzerman said Lidstrom can be a resource for everyone in the organization, providing insight and opinions from watching players inside and outside the organization. Lidstrom will live in Sweden and organize his schedule as he sees fit.
This news has brought back a lot of nostalgia in Red Wings' fandom, and looking forward to the future with the two greatest Red Wings of all time in charge of bringing their team back to its Stanley Cup roots.