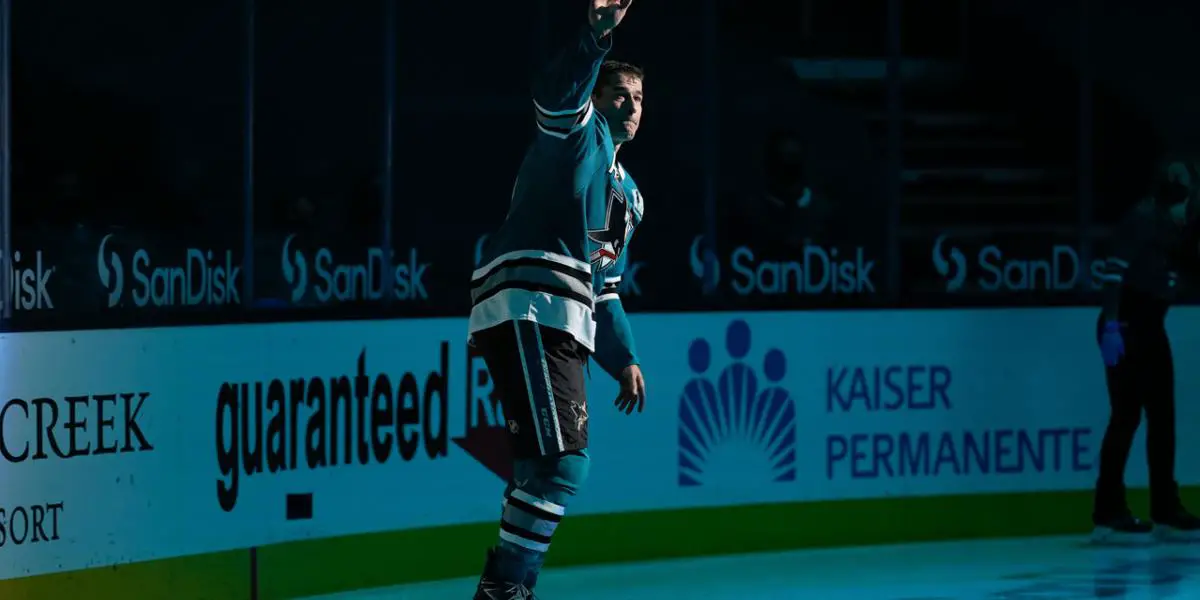 Patrick Marleau, one of the best pros the NHL has ever seen, has officially announced his retirement from hockey today via The Players Tribune.
The 42-year-old has spent the year as an unrestricted free-agents, and after going unsigned the entire year, decided to call it a career.
On April 20th, 2021, Marleau made NHL history by setting the record for most games played by any player; with 1,768 games played, he finished his career with a total of 1,779 games played, and it was only fitting he did it with the San Jose Sharks. The Sharks drafted him in 1997 with the 2nd pick in the draft behind his long-time friend 'Jumbo' Joe Thornton. Marleau went on to play 21 seasons with San Jose, which is 1,607 of his 1,779 total games, and he scored 1,111 points with the Sharks.
On July 2nd, 2017, Marleau decided to sign with the Toronto Maple Leafs and agreed to a 3-year deal with $6,250,000 per season ($18,750,000 in total). He played two seasons with the Maple Leafs, where he achieved some career milestones such as 1,500 career games, 100 career game-winning goals, 1,100 career points, and 1,600 career games. Unfortunately, on June 22nd, 2019, the Maple Leafs dealt Marleau to the Carolina Hurricanes because they needed cap relief, and the Hurricanes bought out Marleau. He later signed back with the San Jose Sharks for the 2019-2020 season and played his 1,500-career game with one franchise (Sharks) and became only the 7th player ever to do it.
At the deadline in 2020, the Sharks dealt Marleau to the Pittsburgh Penguins (his boyhood team) for a playoff run, which didn't end the way they expected. Later in 2020, Marleau signed one final deal with the Sharks, where he finally broke Gordie Howe's record of most games ever played by a player (1,768) against the Vegas Golden Knights. His last accomplishment in the NHL was becoming only the 4th player in NHL history to play in 900 consecutive games. Sadly, without a Stanley Cup ring, Marleau remained unsigned, and as of today, May 10th, 2022, the future Hall of Famer has officially hung up his skates.