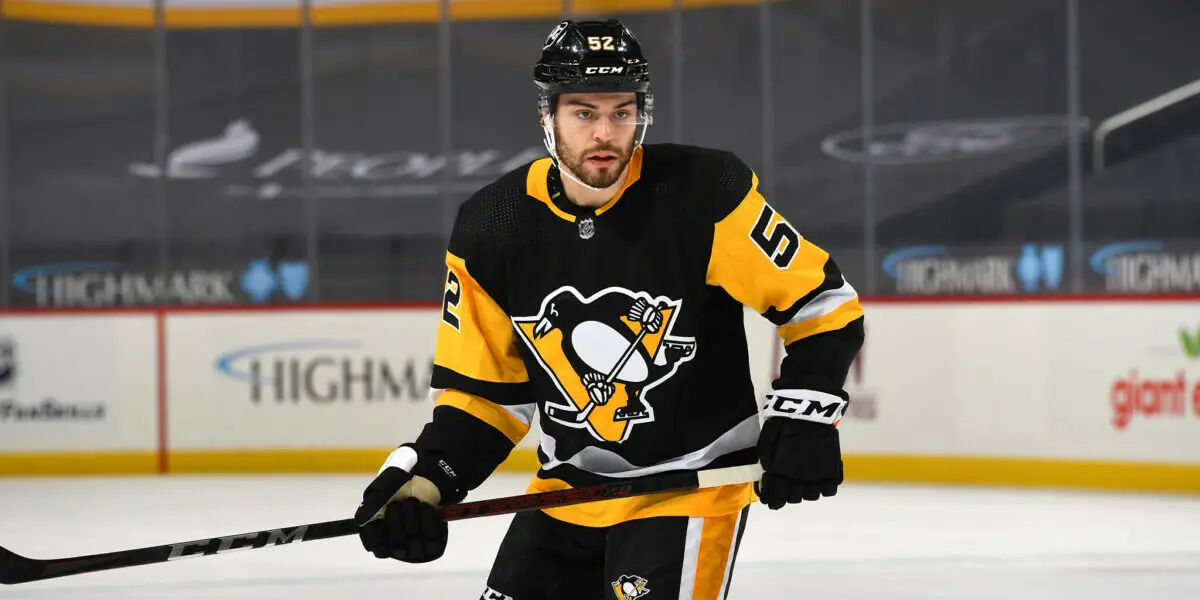 The Pittsburgh Penguins have resigned defenseman Mark Friedman to a 2-year contract extension with an annual average salary of $775,000, the team announced today.
The Toronto Ontario native has one goal, four assists, and 5 points in 20 games with the Penguins this season. Since joining the Penguins after being claimed off waivers from the Philadelphia Flyers on February 24th, 2021, he has registered three goals and 8 points in 25 games.
Ron Hextall on Mark Friedman: "Friedman is an impactful defenseman who has strong offensive instincts and plays with an edge. He's added depth to our defense corps, and we are excited to see his continued development over the next two years."
Friedman was drafted 86th overall by the Philadelphia Flyers in 2014 and made his debut with them on April 6th, 2019, against the Carolina Hurricanes.