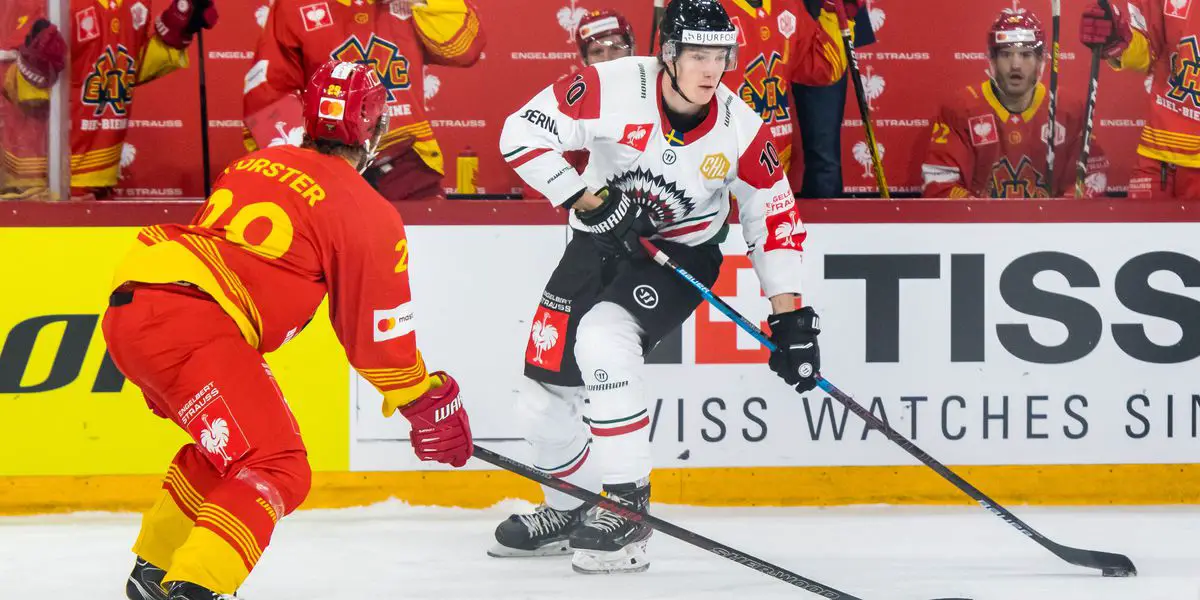 On Thursday afternoon, the Detroit Red Wings announced that the team had signed Swedish winger Elmer Soderblom to a three-year, entry-level contract starting the 2022-23 season.
The soon-to-be 21-year-old enjoyed a breakout season this past year, playing for his hometown team Frolunda HC alongside fellow Red Wings prospects Simon Edvinsson, Theodor Niederbach, and Liam Dower-Nilsson. In 52 games played, Soderblom scored 21 goals and added 12 assists, finishing third on Frolunda in points. Amongst the entire SHL, Soderblom ranked 7th in goals, finishing behind former NHLer Carl Soderberg.
Soderblom also led all U21 SHL skaters in points, beating out fellow Red Wings draft pick Albert Johansson. One of Soderblom's biggest areas of improvement this year was his ability to drive wide around defenders and use his size to protect the puck and ultimately create time and space for himself. At 6' 8 250 pounds, Soderblom could prove to be a problem at the next level if he is able to translate his game
Soderblom quickly has developed into one of Detroit's most intriguing prospects. There are not many forwards with his size that are able to handle the puck in tight spaces with such ease. Usually, when you see a big forward on the powerplay, they're usually at the net front, not Soderblom. (Insert shot)
Soderblom's shot is already at the pro-level in terms of release and ability to find the back of the net.
Soderblom will likely start playing in Grand Rapids next season, where he can acclimate himself to the North American ice sheet. The youth movement will probably be in full swing in Grand Rapids, with Soderblom, Johansson, Viro, Hanas, And Cossa likely making the jump to the AHL next season. 
If Soderblom has an impressive preseason, there may even be a spot on the opening night roster for Soderblom. Robby Fabbri will likely miss the beginning of the season as he'll still be recovering from ACL surgery, leaving a need for another scorer in the middle-six.
After much speculation, the Red Wings signed Patrick Kane to a one-year contract. We breakdown all the details surrounding the signing, Kan's potential impact and fit, and what this does for the Red Wings moving forward. Later, we look back at the last three games following Sweden and the Red Wings currently sit third in the Atlantic Division through 20 games, with a record of 11-6-3. We highlight the performances of Alex Lyon, Shayne Gostisbehere, Lucas Raymond, and more!