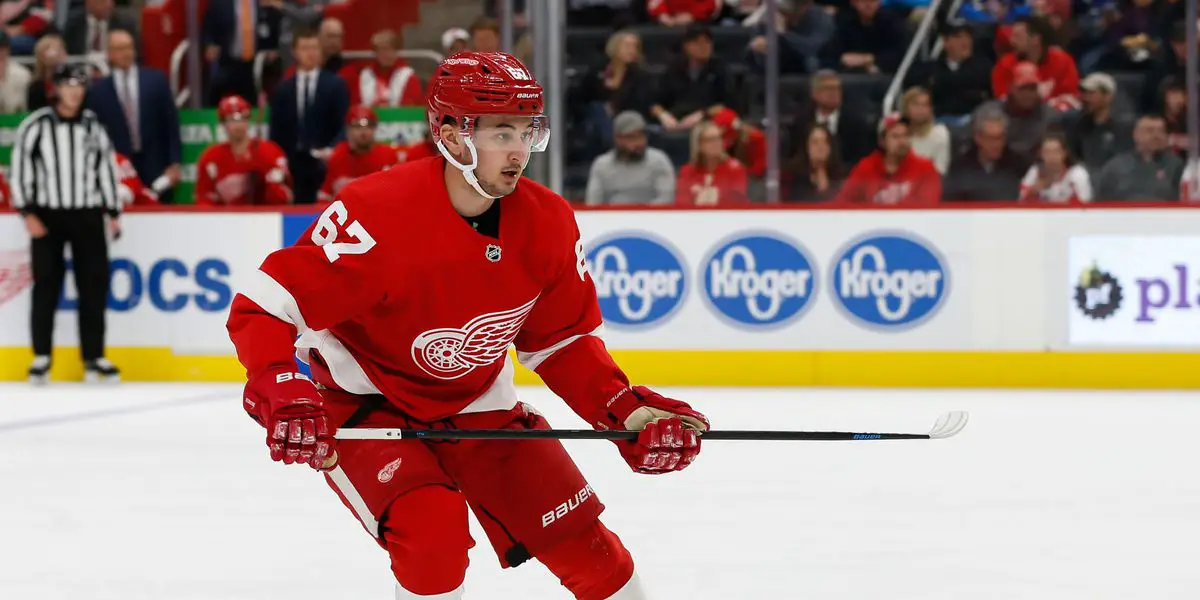 On Saturday, the Detroit Red Wings announced that they had signed left winger Taro Hirose to a two-year contract extension.
While the contract details are still not available to the public, Hirose was set to become an unrestricted free agent this summer. He had not accrued the required amount of games played by age 25 to retain his restricted free agent status.
The soon-to-be 26-year-old has been in the Red Wings organization since 2019, after signing as a top college free agent out of Michigan State.
Hirose played well in his short stint in 2018-19, as in 10 games, he would score once and add six assists while showing his creativity as a true playmaker. Hirose would struggle at the NHL level the following season, only playing in 26 games and putting up similar production, eventually leading to a demotion to Grand Rapids. 
Since the 2019-20 season, Hirose has only played in 21 games at the NHL level, scoring once and adding five assists. In that time, Hirose has developed into a top player in the AHL, scoring at a near-point-per-game pace and even hitting a career-high of 15 goals and 38 assists in 59 games.
Hirose has served as a quality depth piece for the Red Wings and is able to fill in competently in the powerplay in any role. While it's unlikely that Hirose will make the team out of camp, he will be a player that can be called up when the team has injury trouble. He could also be the perfect complement to young prospects such as Elmer Soderblom and Cross Hanas, who will be making the jump from their respective leagues to the AHL next season.
In this episode, we recap the Traverse City Prospect Tournament and which players stood out. We spend the rest of the episode previewing the Red Wings' training camp and potential storylines to follow.