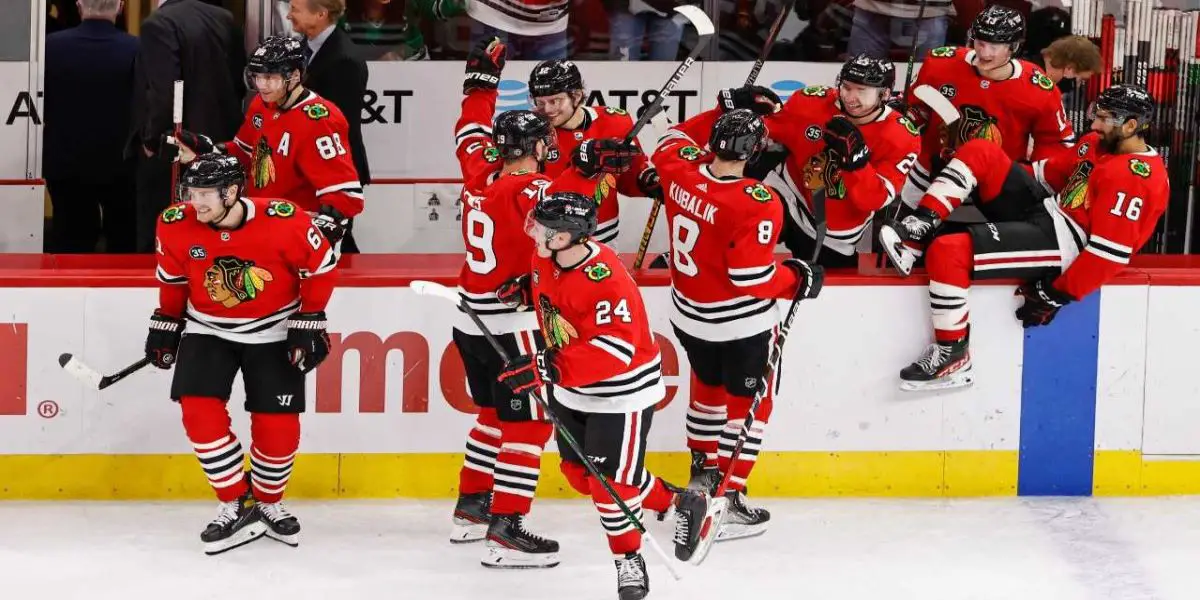 Kyle Davidson just hit another one out of the park. On the same day as the Jeff Greenberg announcements, The Blackhawks would announce the signing of Sam Lafferty. The contract is a two-year extension with a cap hit of 1.15 million. This is another excellent depth signing and at a value price.
Lafferty was Davidson's first acquisition, Trading Alex Nylander to the Penguins. Since coming over from the Penguins, Lafferty has been more than advertised. His relentless motor never stops, sometimes to the detriment of his teammates. Just ask DeBrincat about his lip. Lafferty's hard nose hit everything that moves style of play is something the Blackhawks have needed and will need throughout the rebuild.
In forty-five games, Laferty has five goals and six assists. Lafferty has also been deployed on the Blackhawk's penalty kill at times during the season. Sam Lafferty's ability to adapt his game and move up the lineup when needed is an excellent tool for the Blackhawks. However, Lafferty is already twenty-seven years old. You shouldn't expect him to progress to much more than the player he already is.
Kyle Davidson is slowly locking up the fourth line for the next few seasons after the singings of Reese Johnson and Sam Lafferty. With the two signings, it's also clear what kind of player Kyle Davidson is looking for on his bottom six. No, quit, all work style players who are willing to lose three teeth crashing the net hard. Now the real questions start can Davidson sign Kane and DeBrincat to extensions?
Season 2 Episode 10: Is Patrick Kane The Greatest Blackhawks Player Of All Time
–
Cue The Dagger
In this episode, we discuss if Patrick Kane is the greatest Blackhawks player of all-time, Lukas Reichel's one NHL game, and his unbelievable shootout goal. We also break down Seattle's chances of making the playoffs, is hitting and fighting making a comeback? and much more NHL news and topics  #Blackhawks #ALLCAPS #NHL #SeaKraken #LetsGoBuffalo