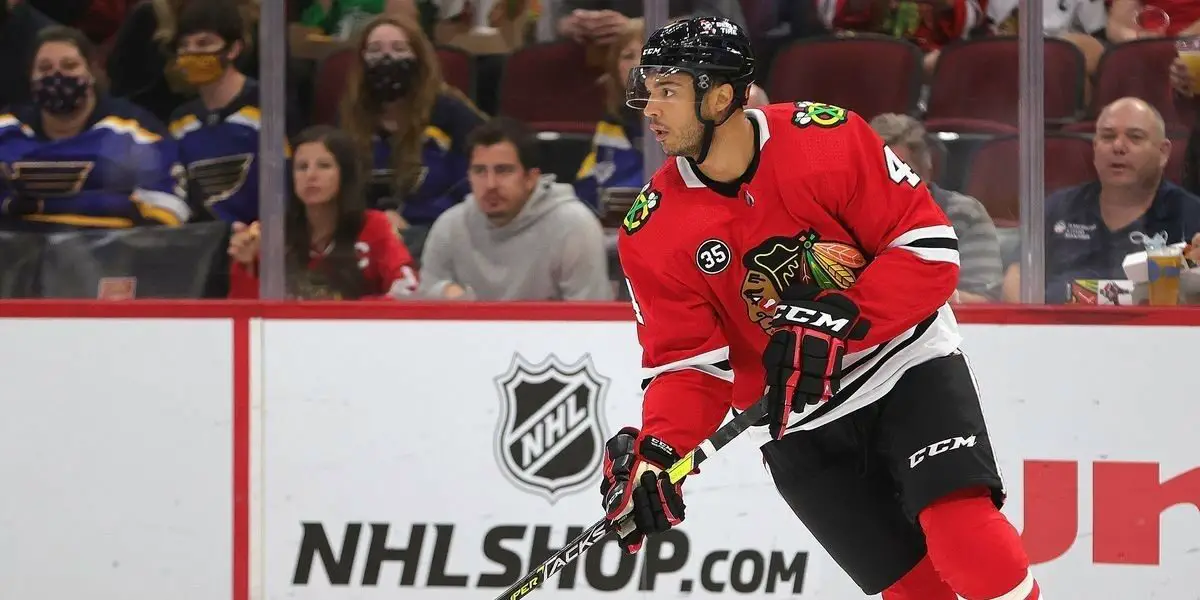 MASSIVE news broke Sunday; the Chicago Blackhawks announced that number-one defenseman Seth Jones would miss the next three to four weeks with a thumb injury.
Add this to the injury to Tyler Johnson, and the injury bug has started to spread across the Blackhawks locker room. Filip Roos will slot into the lineup tonight at the United Center, where the Blackhawks will face off against the Minnesota Wild.
This will be a massive blow to the Blackhawks, who have started the season exceptionally well. Luke Richardson will have a challenging task trying to fill the 25:15 in ice time that Seth Jones logs in nightly bass. The Blackhawks have yet to announce who will be called up to replace Seth Jones on the roster; some names that could be looked at to replace Jones would be Alex Vlasic, Jakob Galvis, Isaak Phillips, and Alec Regula are the likely suspects to get the call-up. Alex Vlasic started the season on the NHL roster. Still, an injury kept him from making his season debut before Jake McCabe returned from off-season surgery resulting in Vlasic being sent back to the Rockford IceHogs. Vlasic has been fantastic for the IceHogs in the few games he has gotten into and has some NHL experience from the end of last season.
Seth Jones only had four assists and zero goals before this thumb injury, but the Blackhawks will miss him over this stretch. Could this be the start of a string of losses to come the Blackhawks' way? Or will Luke Richardson keep finding magic and get this team to continue the winning ways they started the season?
Season 2 Episode 10: Is Patrick Kane The Greatest Blackhawks Player Of All Time
–
Cue The Dagger
In this episode, we discuss if Patrick Kane is the greatest Blackhawks player of all-time, Lukas Reichel's one NHL game, and his unbelievable shootout goal. We also break down Seattle's chances of making the playoffs, is hitting and fighting making a comeback? and much more NHL news and topics  #Blackhawks #ALLCAPS #NHL #SeaKraken #LetsGoBuffalo