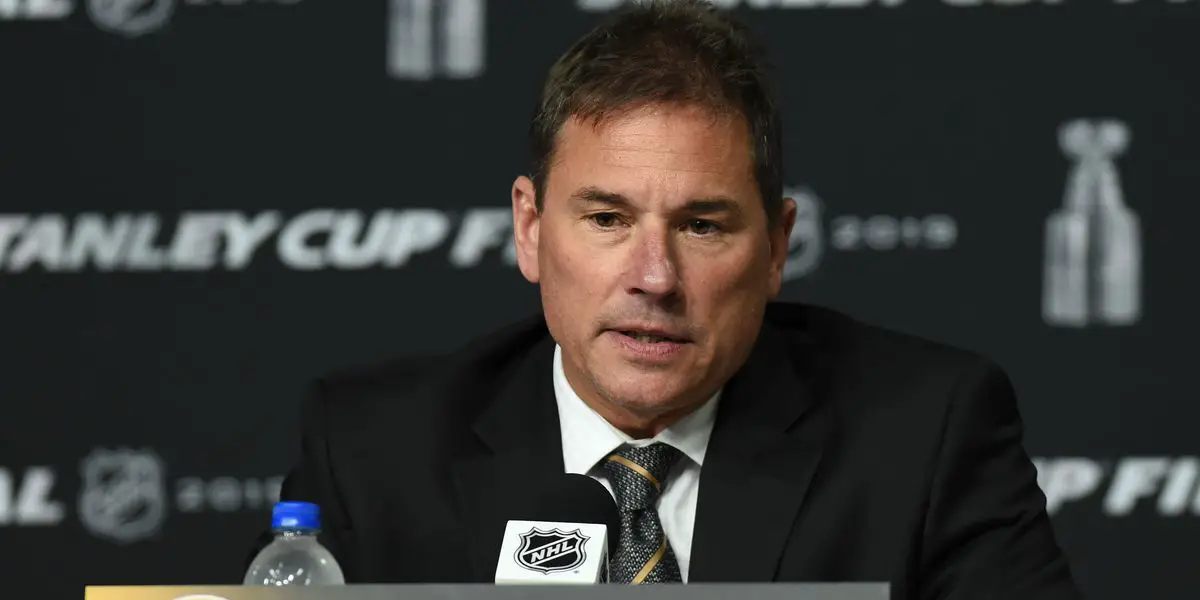 The Boston Bruins announced that they relieved long-time head coach Bruce Cassidy of his head coaching duties on Monday night. This news was an unpopular opinion amongst the fan base as, throughout the six seasons, the Bruins never missed the postseason and even reached the Stanley Cup Final in 2019. 
On Wednesday's episode of the 32 Thoughts Podcast, Sportsnet's Elliotte Friedman reported that sources have indicated that Bruce Cassidy will likely be in the running for Detroit's head coaching vacancy. At the 43:57 mark of the episode, Friedman says, "There are a lot of people who seem to think that Cassidy will be a very serious contender in Detroit, for example, if not elsewhere."
Cassidy's regular-season record over his tenure in Boston speaks for itself (245-108-46), but where Bruins management felt Cassidy disappointed was the playoffs, as while the Bruins made the Stanley Cup Final in 2019, that would be the only year they advanced past the second round of the playoffs. 
While the 57-year-old had a lengthy stint in Boston, he has been in the minor leagues for most of his coaching career, including two seasons as head coach of the Grand Rapids Griffins from 2000-to 2002, finishing first in the conference both years. Granted, Cassidy's Grand Rapids tenure happened before the affiliation to Detroit.
In a radio interview about a month ago, Yzerman stated that he was looking for a demanding coach for his young core, and Cassidy would certainly fit that description, especially in the defensive zone. From JFresh on Twitter, the Bruins were one of the best defensive teams at even strength under Cassidy.
With Moritz Seider already in Detroit and Simon Edvinsson likely making the jump to the NHL next season, Cassidy would have a chance to mold a young exciting defensive core into his system. While Cassidy is a great defensive-minded coach, there are reports of him and young players on the Bruins not seeing eye, the biggest example being Jake DeBrusk, who requested a trade this past November. 
Even with the reports of Cassidy's relationship with young players in Boston, it's rare for a coach with a resume as impressive as his to become available. For Detroit, a team that struggled to keep pucks out of their net this season, Cassidy should be near the top of their list as a potential replacement.
After much speculation, the Red Wings signed Patrick Kane to a one-year contract. We breakdown all the details surrounding the signing, Kan's potential impact and fit, and what this does for the Red Wings moving forward. Later, we look back at the last three games following Sweden and the Red Wings currently sit third in the Atlantic Division through 20 games, with a record of 11-6-3. We highlight the performances of Alex Lyon, Shayne Gostisbehere, Lucas Raymond, and more!