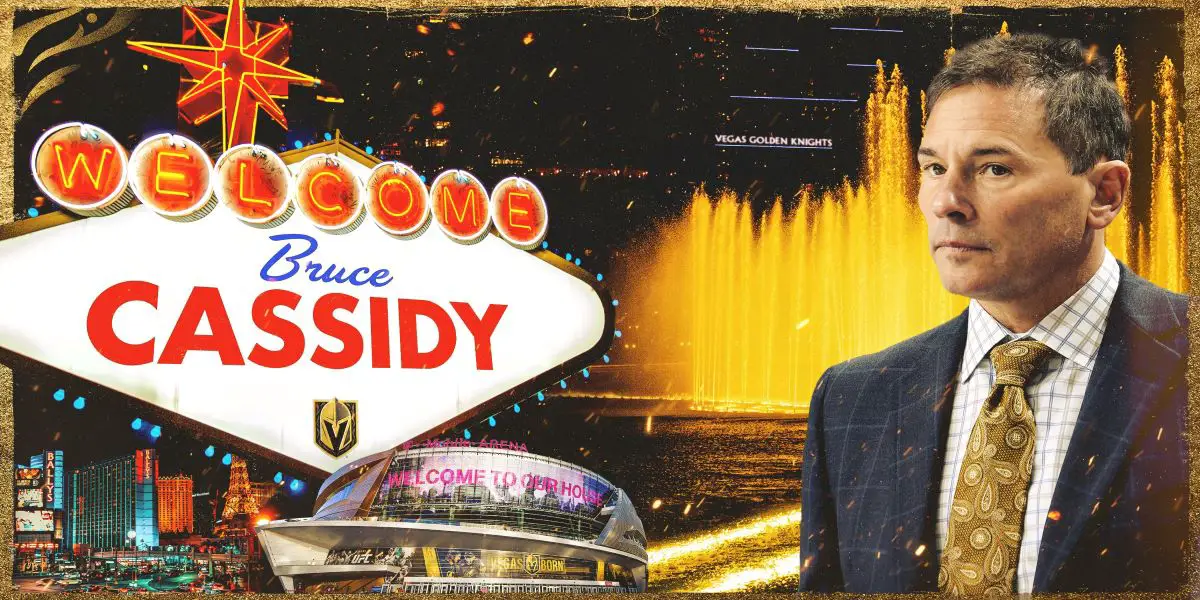 Last week the Boston Bruins made a head-scratching move when they moved on from head coach Bruce Cassidy. After being told he would finish out his contract by general manager Don Sweeney, Sweeney went to Cassidy's house and broke the news of the firing. Many Bruins fans were in an uproar in the days since as they believe it should have been Sweeney, not Cassidy getting the boot.
It didn't take long for the veteran head coach to land on his feet. It was announced today that the Vegas Golden Knights are hiring Bruce Cassidy as their next head coach. The Golden Knights missed the playoffs this past season for the first time as they struggled to find consistency in a top-heavy western conference. They finished fourth in the Pacific division behind Calgary, Edmonton, and Los Angles. They were ultimately bumped by the Nashville Predators and Dallas Stars for the two wild-card spots.
The Golden Knights will look to Bruce Cassidy to right the ship and get them back to the success they established from day one of their inaugural seasons. Cassidy brings a winning culture to Vegas as he finished with a 245-108-46 record over his six seasons with Boston, including making the playoffs in all six seasons and reaching the Stanley Cup Finals once.
Cassidy will have a roster full of talent to work with as he looks to get the best out of Mark Stone, Jack Eichel, and Max Pacioretty. If Cassidy can get the most out of his top line and get the defense led by Brayden McNabb, Shea Theodore, Alex Martinez, and Alex Pietrangelo playing shut down, the Knights will be back to a perineal playoff team next season.
Episode 51: Interview w/Jack Ahcan Episode 51 is back in action talking about the New York Paingers ITR bet, Can Buffalo Sabres make the playoffs? Is Vancouver in the wrong on the Boudreau treatment? Is Tocchet the right guy? Is Daryl Sutter the last Dinosaur in the NHL?YouTube: https://www.youtube.com/@insidetherinkTwitter: https://twitter.com/CueTheDuckBoatzFacebook: https://www.facebook.com/Cuetheduckboats/Thanks for listening! Please rate and review our show on your favorite listening platform. Check out our partner's website at www.insidetherink.com for all your latest hockey news. Also, catch all of the games in this year's NHL season by signing up for ESPN+ at Insidetherink.com/ESPN