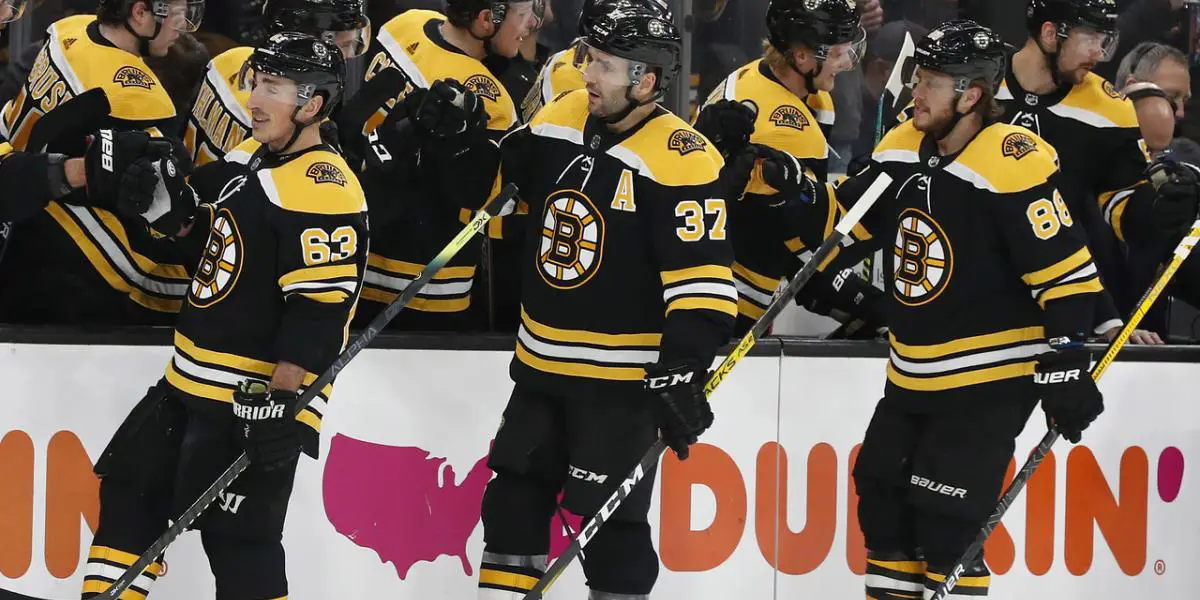 Being down 0-2 was never what the Bruins had imagined as they prepare for game three tonight in Boston. With an uphill battle to get back into this series, the Bruins will need a win tonight as they look to new players in the lineup to jumpstart the team. Head Coach Bruce Cassidy had to go back to the drawing board as he had to replace an injured player and make a healthy scratch in the forward group.
Ullmark to the Bench
The first significant change that Cassidy has made is who will be between the pipes for Game three. Linus Ullmark has been handling the net for the first two games of the playoff and now will head to the bench to back up rookie Jeremey Swayman. Swayman will be making his first postseason start this year as he looks to build on a solid rookie regular season. The Bruins will need a strong performance from Swayman to keep them in tonight's game and allow the offense to get going. So far in this series, the Bruins have not led the Hurricanes at any point and look to string together a full 60 minutes of solid play.
Wagner Gets Another Chance
Next up is the benching of Trent Frederic, as Cassidy sends him to the press box to watch tonight's matchup. Cassidy was critical of Frederic taking an avoidable in the Bruins' Game two loss and benched him during the second period. While Frederic has not been the answer, he has also not been the main problem; Cassidy has another thought as this isn't the first time Cassidy has benched the young third-line winger this season.
"Freddy's gotten himself in some penalty trouble," Cassidy told reporters after Friday's practice at Warrior Ice Arena, per team-provided video. "I'm not sure if it's all warranted, but that's where we're at right now."
With Frederic officially out of the lineup, the Bruins will call Chris Wagner to slot into the fourth line as Tomas Nosek moves up to the third line. Wagner has played one NHL game all season as he spent most of his time in Providence due to his cap hit. The Massachusetts native has plenty of playoff experience and loves to hit. His physical style of play may be just what the Bruins need to jumpstart their stagnant offense and build momentum. Look for Wagner to hit anything that comes in his view as he will put his body on the line to punish Carolina players.
Lindholm to Miss Game 3
On the defensive side of the puck, the Bruins will be without top-four defenseman Hampus Lindholm who sustain an injury in game two. Mike Reilly will fill in for the injured Lindholm, who will slot in on the top pairing with Charlie McAvoy. Matt Grzelcyk will return to the second pairing with Brandon Carlo after playing game two alongside McAvoy.
The Bruins are in a must-win situation as building momentum tonight will go a long way in climbing back into this series. The Bruins have many things to fix as they need to get pucks in deep, play a more physical style of hockey to match Carolina's play, and convert on the power-play. This series could and most likely will determine the future of Head Coach Bruce Cassidy and whether he stays in Boston or there is turnover this offseason.  
Episode 51: Interview w/Jack Ahcan Episode 51 is back in action talking about the New York Paingers ITR bet, Can Buffalo Sabres make the playoffs? Is Vancouver in the wrong on the Boudreau treatment? Is Tocchet the right guy? Is Daryl Sutter the last Dinosaur in the NHL?YouTube: https://www.youtube.com/@insidetherinkTwitter: https://twitter.com/CueTheDuckBoatzFacebook: https://www.facebook.com/Cuetheduckboats/Thanks for listening! Please rate and review our show on your favorite listening platform. Check out our partner's website at www.insidetherink.com for all your latest hockey news. Also, catch all of the games in this year's NHL season by signing up for ESPN+ at Insidetherink.com/ESPN