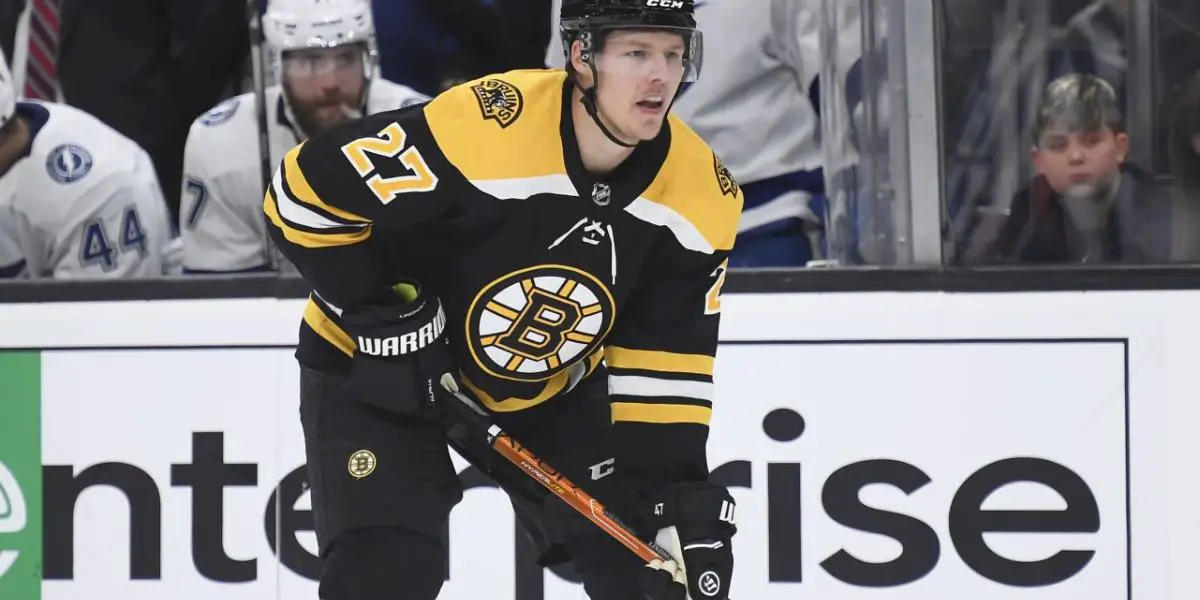 In-Game two of the first round of the playoffs, the Bruins suffered a significant blow to their defensive core when Hampus Lindholm took a heavy hit that knocked him out of the game. The Bruins would go on to lose Game two to Carolina as they went down in the series 0-2 before heading back to Boston for Game three.
Lindholm was unavailable for Boston's Game three matchup at home as the Bruins got back on track with a win. While many expected Lindholm to miss Game three, there was the possibility he would suit up for Game four but not anymore after Head Coach Bruce Cassidy gave an update today. He was not spotted at today's practice as he continues to recover before taking the ice again. Lindholm is dealing with an upper-body injury, but the good news was he did travel back to Boston with the team when they returned home.
"He's feeling better," Cassidy told reporters after practice, per a video provided by the team. "He won't play (Sunday). But he's feeling better, he's here."
In the meantime, Mike Reilly has filled in for Lindholm as he slotted into the top pairing alongside Charlie McAvoy, with Matt Grzelcyk back on the second pairing with Brandon Carlo. In the end, Derek Forbort stepped up for the Bruins in Game three as he was a critical part of the win.
The Bruins will take on the Hurricanes in Game four during a 12:30 matinee at TD Garden Sunday. The Bruins look to even the series before returning to Carolina for Game five. Whether Lindholm will travel to Carolina and dress is still up in the air, and Cassidy will provide an update in the coming days.  
Episode 51: Interview w/Jack Ahcan Episode 51 is back in action talking about the New York Paingers ITR bet, Can Buffalo Sabres make the playoffs? Is Vancouver in the wrong on the Boudreau treatment? Is Tocchet the right guy? Is Daryl Sutter the last Dinosaur in the NHL?YouTube: https://www.youtube.com/@insidetherinkTwitter: https://twitter.com/CueTheDuckBoatzFacebook: https://www.facebook.com/Cuetheduckboats/Thanks for listening! Please rate and review our show on your favorite listening platform. Check out our partner's website at www.insidetherink.com for all your latest hockey news. Also, catch all of the games in this year's NHL season by signing up for ESPN+ at Insidetherink.com/ESPN