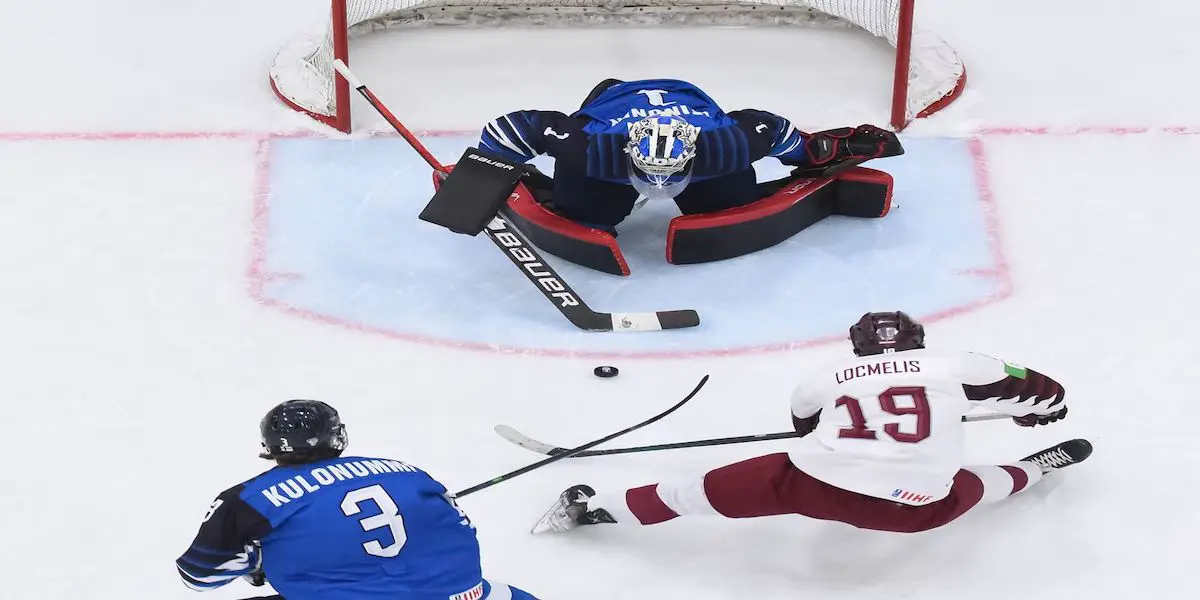 During this year's 2022 NHL Entry Draft, the Bruins only had six picks from rounds two to seven. The Bruins went heavy on center as they hope to find an heir apparent to fill the roles that Patrice Bergeron and David Krejci will vacate when they eventually retire one day.
One of those picks was Dans Locmelis, who was the 119th overall pick in the fourth round and who at the time was playing in the SHL in Sweden. The Latvian native is very eager to make the jump to North America to begin playing and adjusting to the style of play as soon as possible.
As per Mark Driver of NHL.com, the centre prospect has his eyes set on the NCAA:
"Rumor in the rinks is Bruins 4th rounder Dans Locmelis of Latvia committed to Northern Michigan.
Couple of Hockey East heavyweights and Big 10 schools hoping he changes his mind."
The jump to North America is no surprise as there were earlier reports that he had an interest in the Youngstown Phantoms of the USHL as well.
Bruins fans got a glimpse of Locmelis during the World Juniors as he represented Team Latvia. The 6'0″ 170 pounds left shot forward finished the tournament with one goal and two points through five games but showed a well-rounded game on both ends.
The sooner Locmelis gets to North America, the better, as the 18-year-old can continue his development closer to the organization and staff. It will be years until Locmelis will push for an NHL roster spot, but in the meantime, fans will have to wait and see what kind of player the young forward will develop into.
The boys squeak in an episode before Jake heads off to Florida. They touch on the Bruins' recent milestones, especially Bergerons 1000 points. They head over to the metro to see can Pittsburgh and Washington turn things around before heading out west to take Shane Wright and the Seattle Krakheads.Thanks for listening! Please rate and review our show on your favorite listening platform. Check out our partner's website at www.insidetherink.com for all your latest hockey news.