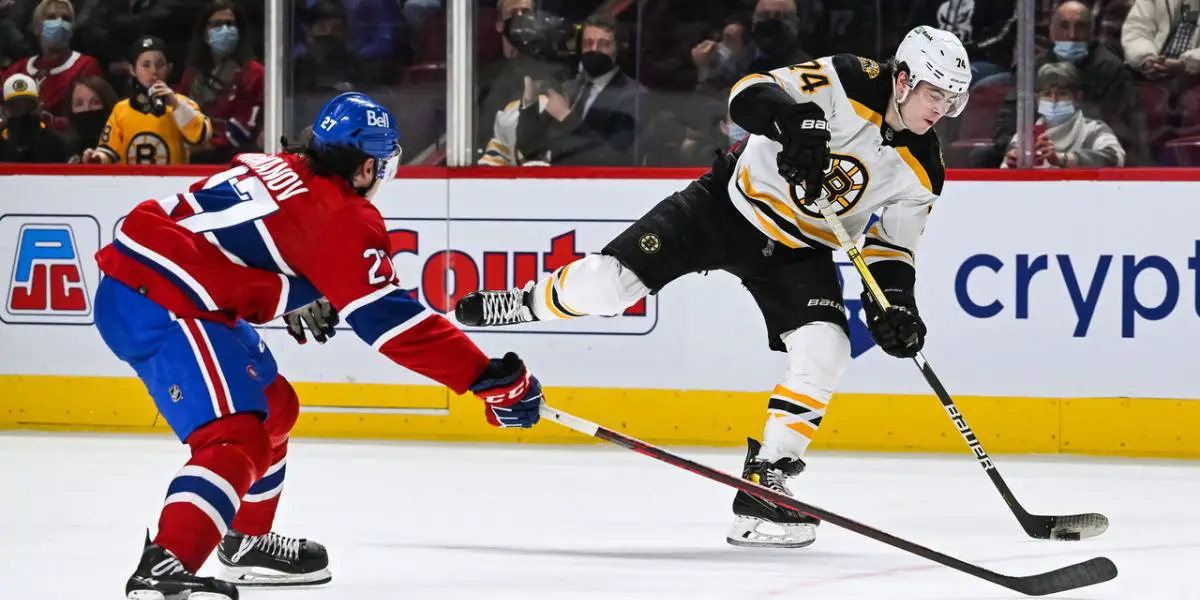 The Bruins announced which player on their roster they nominated for the Bill Masterton Trophy earlier today. The award is given annually to the player that shows the most perseverance, sportsmanship, and dedication to hockey.
This year's nomination goes to non-other than Jake Debrusk, who has had a bounce-back season regardless of all the outside noise. In the offseason, the winger requested a trade from GM Don Sweeney but has stuck around and continued to play at a high level and grind it out. Even though some would disagree due to the trade request, Jake Debrusk is an ideal candidate for the Bill Masterton Trophy.
Even though Debrusk expressed his wishes to move on from the Bruins, he has never given up when on the ice, as he is playing some of the best hockey of his career. His continued work ethic and non-stop motor landed him on the top line when head coach Bruce Cassidy juggled his lines to find more balance, and Debrusk has blossomed ever since. It's been a complete turnaround for the young winger as he has gone from the worst season of his career last year, only scoring 14 points, to sitting four points shy of his career-best 43 points and still has three games to go.
It would have been easy for the 25-year-old to give up completely, ultimately forcing the Bruins to trade him for nothing, but he has shown perseverance, sportsmanship, and dedication to hockey as he laces up his skates for every game. Debrusk gives his best every shift as he is pushed by future Hall of Famer Patrice Bergeron and fellow winger Brad Marchand to excel no matter the circumstances or outside noise.
If Debrusk can take home the hardware, this will be the first time a Bruins player has taken home the Bill Masterton Trophy since Phil Kessel won it back in 2007.
Episode 51: Interview w/Jack Ahcan Episode 51 is back in action talking about the New York Paingers ITR bet, Can Buffalo Sabres make the playoffs? Is Vancouver in the wrong on the Boudreau treatment? Is Tocchet the right guy? Is Daryl Sutter the last Dinosaur in the NHL?YouTube: https://www.youtube.com/@insidetherinkTwitter: https://twitter.com/CueTheDuckBoatzFacebook: https://www.facebook.com/Cuetheduckboats/Thanks for listening! Please rate and review our show on your favorite listening platform. Check out our partner's website at www.insidetherink.com for all your latest hockey news. Also, catch all of the games in this year's NHL season by signing up for ESPN+ at Insidetherink.com/ESPN