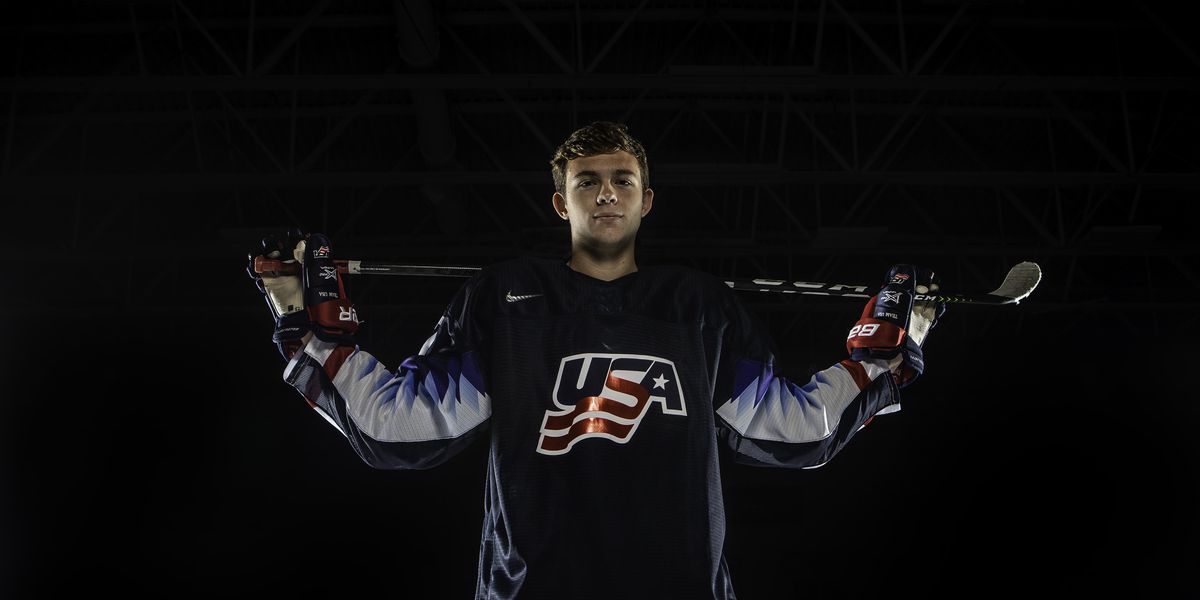 In an offseason that will be littered with the future of Patrice Bergeron, centers are at the forefront of Bruins fans' minds. Johnny Beecher will be one of the main focuses for the B's depth down the middle. Beecher signed a three-year entry-level deal with Boston this morning, marking the beginning of his official professional career.
Beecher was selected 30th by Boston in the 2019 NHL Draft and played his college hockey at Michigan.
Beecher has been noted for his physical presence on the ice; being 6'3" 209lbs has its advantages, but that has to translate in the NHL. By size standards, he won't be the physical presence that he was in college. He will take some time to grow into the "man strength." Worth noting here that John Buccigross of ESPN mentioned that Beecher is a less offensively talented Trent Frederic. That is not going to be a great pill to swallow for a lot of Bruins fans after a disappointing Carolina series.
All of that aside, Beecher did play on a really deep Michigan team, and offensive production was spread on that team. He was also one of their best penalty kill specialists and was a wizard at the face-off dot.
Here are my expectations for Beecher; play an entire season in Providence and work his way into the second or third-line center, produce 20-30 points in Providence, and work on the strength and conditioning to give him the strength needed in the NHL to play to his strengths.