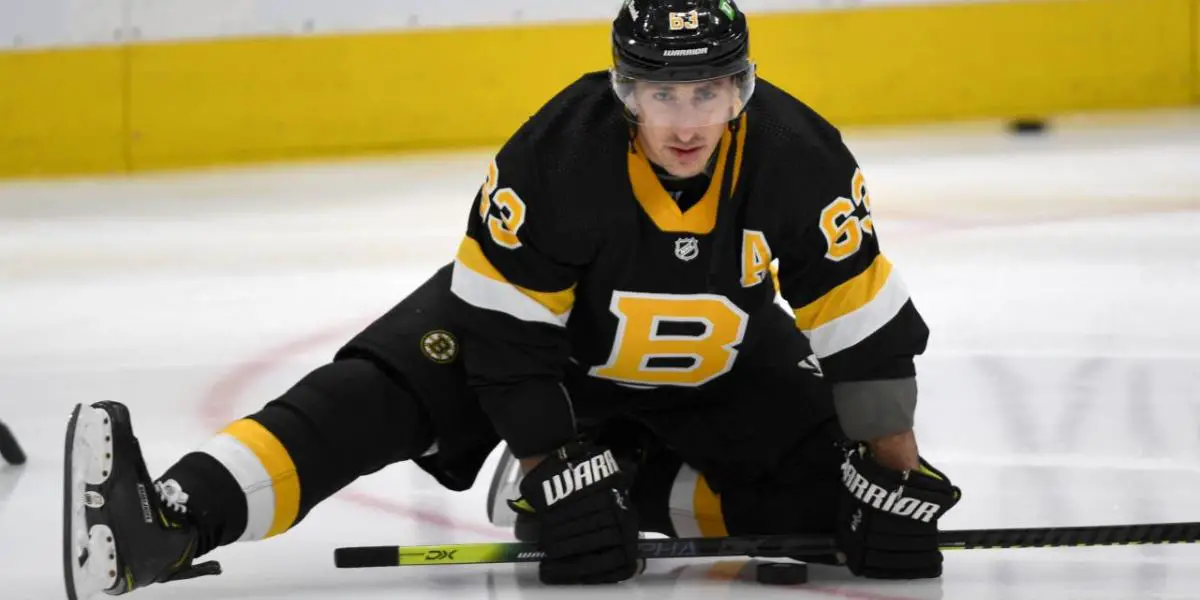 The Boston Bruins gave an update on Brad Marchand on Friday. The left winger had successful hip arthroscopy and labral repair on both hips. The surgery was performed by Dr. Bryan Kelly at The Hospital for Special Surgery in New York.
Marchand led the Bruins with 80 points in the regular season and 11 points in the postseason despite suffering hip and shoulder injuries during the season. The 34-year-old has three years remaining on his contract with the club and is expected to have a recovery time of up to six months.
Season 2. Episode 17. Renewing The Rivalry
–
Bruins Benders Podcast
The Bruins-Canadiens rivalry is renewed. Maine Mariners Goalie Michael DiPietro joins us! What happened in Vancouver? Where do the Bruins need depth the most?  Plus Beauties and Benders.