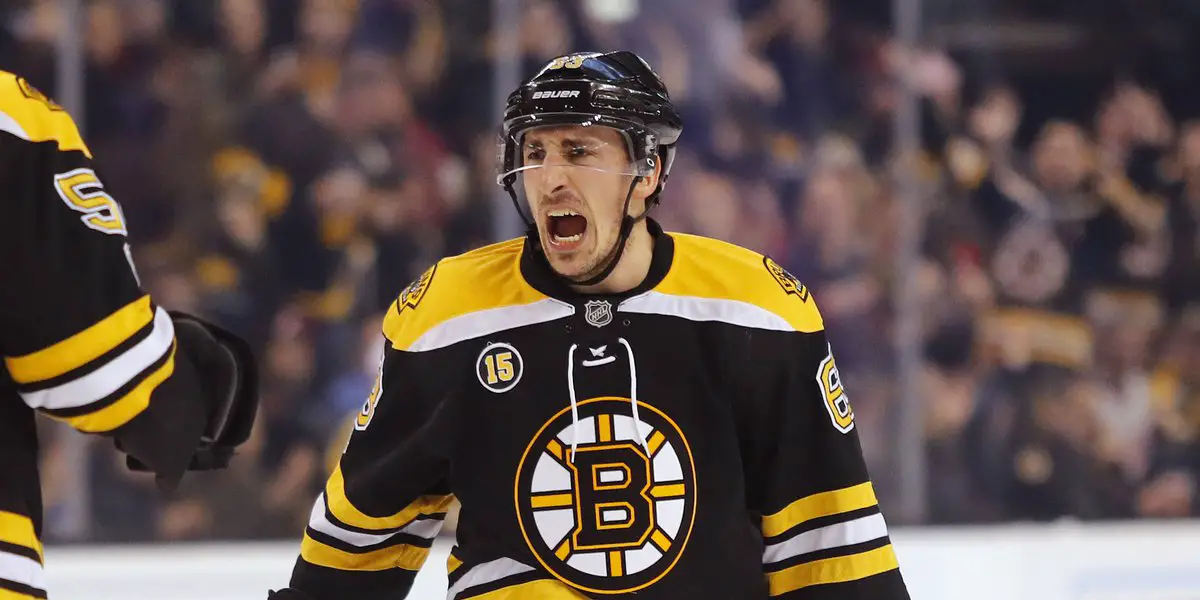 With the future of Patrice Bergeron being seemingly unknown, most people close to the situation feel that Bergeron is leaning more toward retirement than a return season. Once Bergeron finally moves on, the Boston Bruins will be in a precarious situation whenever that may be. Boston's pursuit of a Stanley Cup has left the cupboard of prospects fairly empty, and the organizational depth at center is very thin.
The Problems
Problem 1: Since Don Sweeney took over as the Bruins GM, they have been trading picks and prospects to bolster their roster for playoff runs. We start with the 2015 draft and the abundance of picks that haven't worked out, yes, DeBrusk is a legit NHL player, but he currently wants to be traded. One could easily argue the only first-round picks that Sweeney did well on were Pastrnak and McAvoy. Fabian Lysell may be a legit NHL talent, but it is too soon to tell for now. Keeping the Bruins a playoff contender yearly has significantly impacted the ability to keep the prospect pool filled with potential NHL talents. For Boston to turn around quickly in a short-term rebuild or retool, they will need to fill their prospect pool with high-end talent quickly.
Problem 2: While many fans may want their favorite players to retire in the same uniform, doing this consistently is detrimental to the franchise. Over the last few seasons, we have seen Torey Krug, Zdeno Chara, David Krejci, and maybe Patrice Bergeron walks away from the Bruins in the not-so-distant future. Continuing to let top-end talent on expiring contracts leave the team without any compensation(outside of retirement scenarios) is crippling the organization. At some point, the Bruins will have to trade talented players they won't be able to retain to recoup draft picks and prospects they had traded away in the past.
Problem 3: The Bruins core that was Bergeron, Marchand, Chara, Krejci, and Krug is all but gone now, and everyone must now shift their eyes to the new core. Charlie McAvoy, David Pastrnak, Taylor Hall, Hampus Lindholm, Brandon Carlo, Jeremy Swayman, and Charlie Coyle compile a very competent core to build around. The problem is how do you get there…
The Solution
If Bergeron were to retire this year or next, Brad Marchand would be the last of the "old guard" left under contract, with either two or three seasons left. Marchand has been a fan favorite in Boston for over a decade, that is without question. Sometimes you have to make tough decisions as an NHL general manager, and I believe this should be one of them for Sweeney.
Marchand is currently under contract for three more seasons at $6.125m AAV, which is a steal for a PPG player in the NHL. Playing all facets of the game while producing at an elite level offensively makes Marchand one of the best left wings in the NHL at this time. His skill, mixed with his utility and contract, will make him one of the most desirable players on the trade market if that were to happen.
For those of you who are not too sure about this, let me help you. In three years, Brad Marchand will be 37, not the youngest of players. He will likely retire at the end of the contract without Bergeron here. Marchands no movement clause turns into a six-team trade list at the end of May, so he likely won't have to waive for a trade. That gives Sweeney all the more leverage to drive up a market. If the Bruins were able to trade two or three seasons of Brad Marchand and his cheap cap hit to a contender, you are likely getting a sizeable haul.
Take the Jack Eichel trade, for example. A superstar player was traded for a solid NHL'er, a blue-chip prospect, a first-round pick, and a second-round pick. I would point out that Eichel had a $10m cap hit at the time of the trade and is obviously younger. I believe this type of trade would be the starting point for a Brad Marchand trade if he ended up on the market this offseason.
Suppose you are someone who criticizes Don Sweeney for the lack of depth and talented prospects within the organization. It would help if you gave some thought to the possibilities of where Marchand could get traded to and the players and picks Boston would be able to get in return. Though it would be painful, a single trade could turn a few years of pain into none at all.
The Bruins rebound after a 3-game skid. NHL ratings are down on ESPN and Turner. Don't mess with the chemistry. Concerns about the Bruins veterans wearing down. Plus Beauties and Benders.