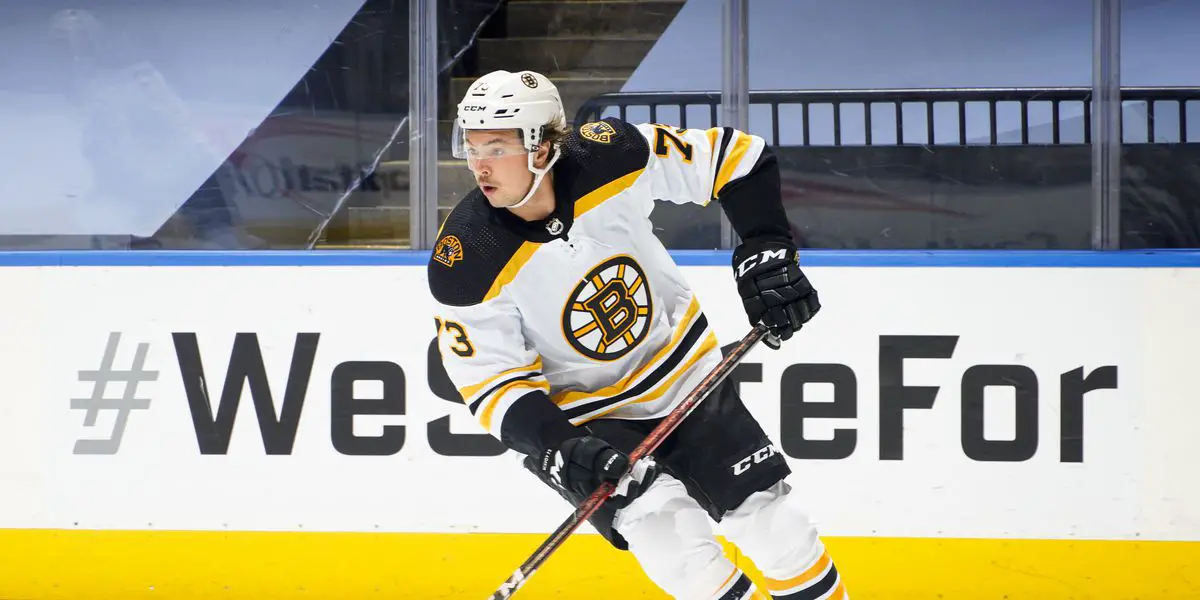 As the Boston Bruins trounced the previously streaking Los Angeles Kings 7-0 Monday night, we saw two defensemen with similar size and play styles. Four-time all-star Drew Doughty has been a mainstay on the Kings' blue line for 14 seasons, winning two Stanley Cups. Boston's Charlie McAvoy is becoming a perennial Norris Trophy candidate as well. The former Boston Unversity star has finished in the top ten the last two seasons in the voting for the top defenseman in the National Hockey League. The stocky blueliner made his first all-star game this season. Both star defensemen have been members of the all-rookie team.
Upon entering the league, McAvoy seemed to be linked to Doughty. The two defensemen have similar builds. Doughty is 6' 1" 205 pounds, while McAvoy is 6 foot 208 pounds. Both can play a physical style and heavy minutes. McAvoy plays almost 25 minutes per game. Doughty plays just over 25 minutes per game and played an absurd 29 minutes of ice time on average in the 2014-15 season. The Bruins will continue to look to McAvoy to solidify a defensive corps that, at times, is inconsistent.
Doughty's durability has been as impressive as his statistics. The former second overall pick in 2008 has played 1,010 games over his career. McAvoy has missed some time in his five seasons but has shown great durability playing through injuries and constant physical play from opponents.
One stat that sets the two apart is power-play minutes. Doughty has been a fixture on the man advantage for years. In just his second season, Doughty had 31 points on the power-play. McAvoy has not had the same time on the advantage due to playing behind Torey Krug in his first three seasons. This season McAvoy has shown that he can be a quarterback on the power-play with a career-high fifteen points on the man advantage thus far this season. McAvoy has shown the shooting, skating, and puck-moving ability to be the type of offensive player Doughty has been over the years.
Doughty has always played with an edge to his game. His "mic'd up" moments on the ice are YouTube gold. The Kings' alternate captain can chirp with the best of them. McAvoy has established himself had someone who will play a rugged style. The former 2016 first-round pick has shown a two-way style that has drawn comparisons to Doughty and former Bruin Raymond Bourque. After signing an eight-year deal this past offseason, McAvoy will be playing in Boston for years to come and at the end of the deal will most likely mirror the future Hall of Fame career of Drew Doughty.
Season 2. Episode 17. Renewing The Rivalry
–
Bruins Benders Podcast
The Bruins-Canadiens rivalry is renewed. Maine Mariners Goalie Michael DiPietro joins us! What happened in Vancouver? Where do the Bruins need depth the most?  Plus Beauties and Benders.