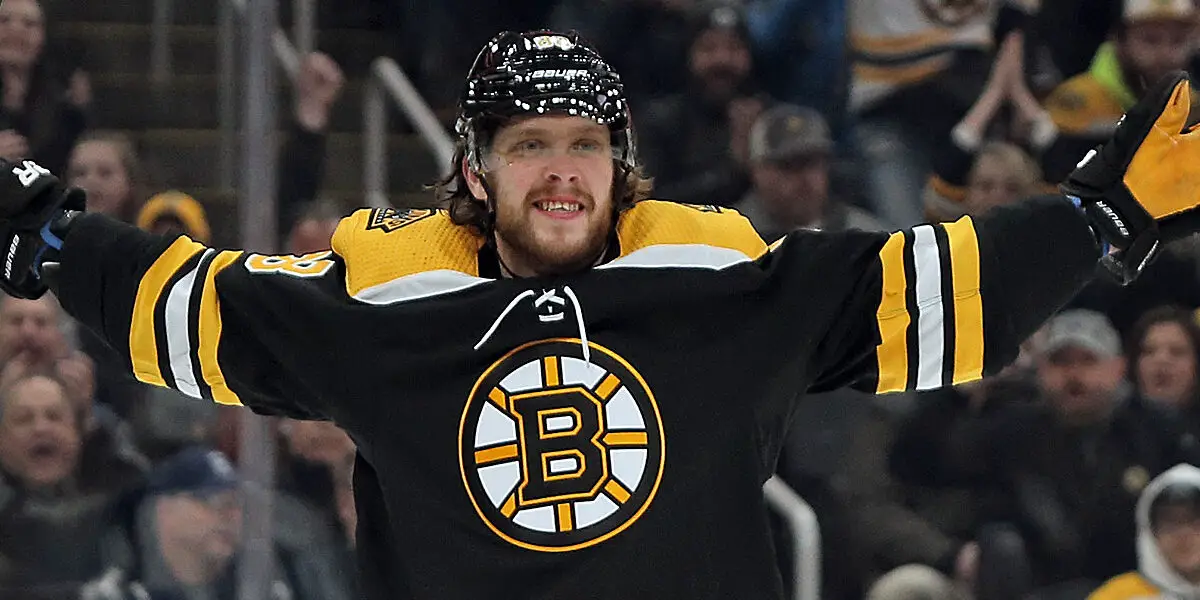 As the Boston Bruins prepared for their rematch with the Pittsburgh Penguins in Pittsburgh Thursday night, Head Coach Bruce Cassidy has a promising update on three injured starters. The Bruins are in fourth place in the Atlantic Division and have been able to stay afloat without top goal scorer David Pastrnak, newly-acquired defenseman Hampus Lindholm, and goaltender Linus Ullmark.
Cassidy stated that Ullmark would more than likely get a start this weekend. The Bruins host the New York Rangers Saturday and travel to Montreal to face the Canadiens Sunday. The Bruins netminder should get the net for one of those games. Ullmark had taken over the starting role before getting injured on April 14th in a loss to Ottawa. Ullmark left between the first and second periods with a 2-0 lead after taking a puck to the face mask.
Pastrnak and Lindholm are nearing returns to the ice as well. Cassidy was hopeful that both would be eligible to return Sunday in Montreal. If not, Tuesday's game at home against the Florida Panthers is also a possibility. Pastrnak was injured in Detroit on April 5th, a likely aggravation of a lower-body injury sustained on March 18th against Winnipeg. The right-wing has 38 goals and 71 points this season in 69 games. The Bruin's power-play has struggled significantly in Pastrnak's absence (14 power-play goals).
Lindholm also left that same loss to the Red Wings after taking a check to the leg. The top pair defenseman was acquired from Anaheim prior to the trade deadline and then signed an eight-year deal with the Bruins. In seven games with Boston, Lindholm has four assists and is a plus-5 while stabilizing the Bruin's defensive corps.
It is safe to say the Bruins will need all three players to make a significant run in the Stanley Cup playoffs. When they return, the Bruins will have what they haven't had for much of the season…a full lineup.
The Bruins rebound after a 3-game skid. NHL ratings are down on ESPN and Turner. Don't mess with the chemistry. Concerns about the Bruins veterans wearing down. Plus Beauties and Benders.