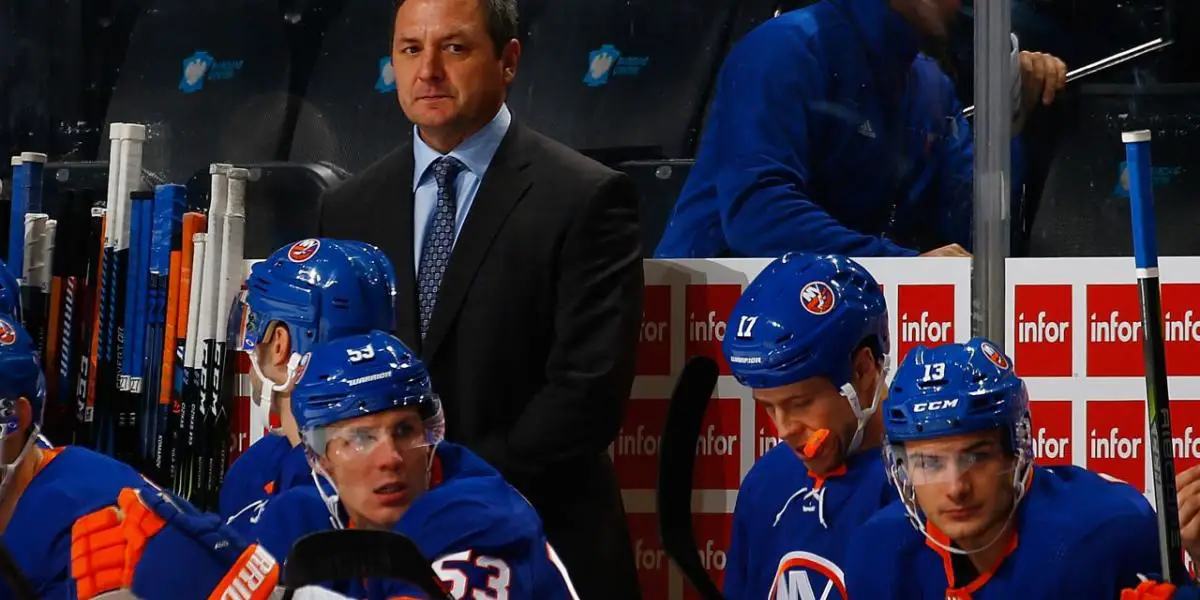 The Boston Bruins hired a new assistant coach to Jim Montgomery's staff on Wednesday. Former Bruins defenseman John Gruden will be behind the Bruins' bench this season. Gruden spent the last four seasons as an assistant with the New York Islanders.
Gruden was an eighth-round pick of the Bruins in 1990 and played 59 career games with Boston after a four-year stint at Ferris State University. In 1996-97, the defenseman scored 18 goals for the Providence Bruins. Prior to coaching with the Islanders, Gruden was a head coach in the Ontario Hockey League with the Flint Firebirds for one season and the Hamilton Bulldogs for two seasons. Gruden led the Bulldogs to the OHL championship in 2017-18. His coaching career began as an assistant coach with the United States National U18 team in 2013-14.
Gruden was fired by the Islanders after last season when New York finished 37-35-10 and missed the playoffs with 84 points. Head Coach Barry Trotz was relieved of his duties in a surprising move, and Gruden and fellow assistant Jim Hiller were let go. The Islanders replaced Gruden with former Bruins' assistant Doug Houda.
The 52-year-old Virginia, Minnesota native also played for the Ottawa Senators and Washington Capitals while registering 1-8-9 in 92 career NHL games. Gruden will likely be in charge of the defense for Boston and replace former assistant Kevin Dean. Dean did not return to Boston and has since been hired as an assistant with the Chicago Blackhawks. The Bruins' other assistants are Joe Sacco, Chris Kelly, and Bob Essensa. Sacco is reportedly interviewing for the San Jose Sharks' head coaching position.
The Bruins make history! Patrice Bergeron gets 1,000 points! NHL officials love to disallow goals. Is Patrick Kane a fit and our favorite Thanksgiving sides. Plus Beauties and Benders and more!