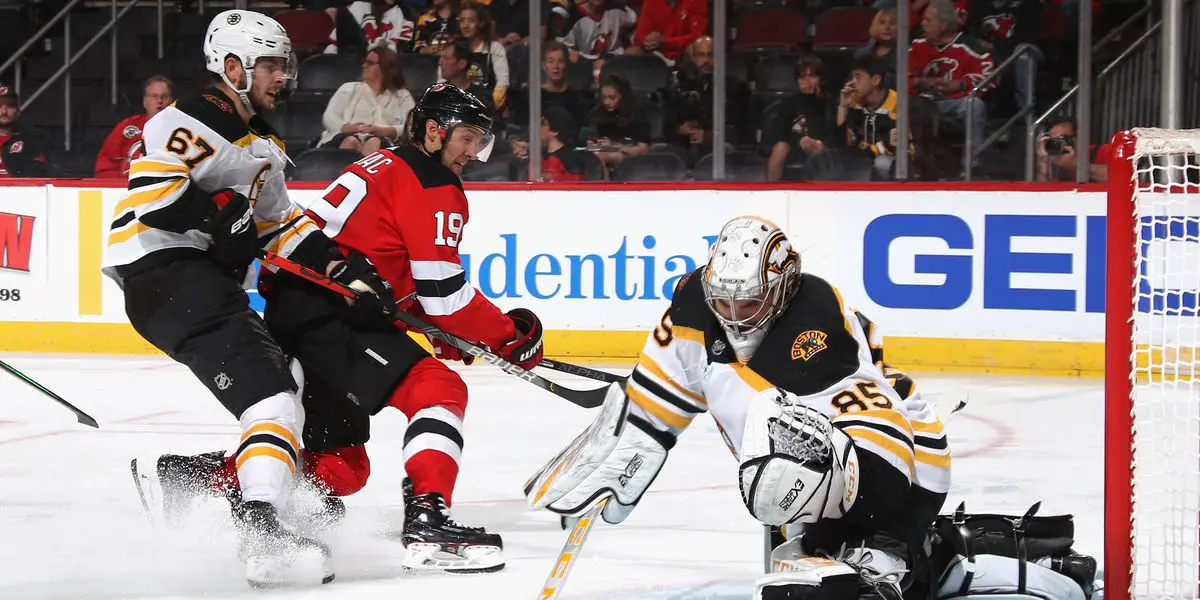 Having depth in the organization is a key to success as it allows an organization to deal with obstacles head-on. Every fan base knows how hard it is to lose a key player to injury and have their team struggle to replace the vacancy. The Bruins will need plenty of depth heading into the 2022-2023 season as they are set to open up with a handful of injuries to key players such as Brad Marchand, Charlie McAvoy, Mike Reilly, and Matt Grzelcyk. If the Bruins sustain more injuries at the beginning of the season than the ones just mentioned, they will have to dig deep as they look to their AHL affiliate team, the Providence Bruins.
The Bruins bolstered their depth today with the official signings of defenseman Nick Wolff and goaltender Kyle Keyser.
Both of these contracts will be one-year, two-way deals worth $750,000 at the NHL level, which indicates the plan for each player is for them to be at the AHL level once again unless unforeseen circumstances force a call up to the NHL.
Wolff
Wolff was signed as an undrafted free agent out of the University of Minnesota-Duluth a couple of years ago and has served as a physical stay-at-home defenseman for the Providence Bruins over the last couple of seasons.
Wolff, 25 years old, has ten assists and a plus-7 rating in 55 games played over the last two seasons for the Providence Bruins. He is a mammoth of a defenseman as he's 6'5″ and 220 pounds. He played four seasons at the University of Minnesota-Duluth (2016-2020), where he won back-to-back National Championships in 2018 and 2019.
Wolff is clearly a depth piece the Bruins are content with playing in Providence. If he does ever make it to the NHL, he will be a bottom-pairing defenseman as he brings little to no offense.
Keyser
Keyser is sightly younger as the 23-year-old was signed as an undrafted free agent five years ago and has appeared in 44 games for the Providence Bruins from 2019-2022. In his time with Providence, he has posted a 15-19-15 record with a 2.79 GAA and a .906 save percentage, along with one shutout.
While 44 games seem like a small sample size, it's due to the fact the 6-foot-2, 185-pound goaltender has bounced between Providence and the ECHL's Atlanta Gladiators, Jacksonville Icemen, and Maine Mariners over the last few seasons.
Keyser will suit up alongside newly signed undrafted free agent Brandon Bussi who earlier in the year signed a one-year ELC for the 2022-2023 season and finished up the 2021-2022 season on an ATO.
The boys squeak in an episode before Jake heads off to Florida. They touch on the Bruins' recent milestones, especially Bergerons 1000 points. They head over to the metro to see can Pittsburgh and Washington turn things around before heading out west to take Shane Wright and the Seattle Krakheads.Thanks for listening! Please rate and review our show on your favorite listening platform. Check out our partner's website at www.insidetherink.com for all your latest hockey news.