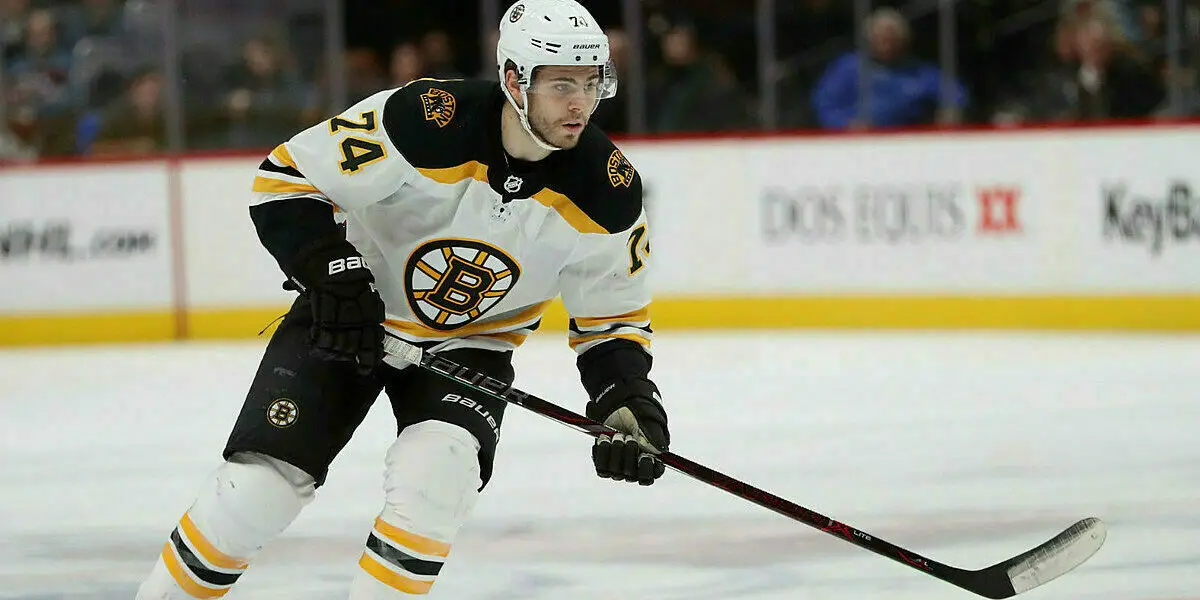 Over the weekend, Boston Bruins forward Jake Debrusk has requested a trade, and the Bruins want to facilitate the request. Debrusk was selected with the 14th overall selection in the 2015 NHL entry draft. Debrusk has only scored 20+ goals once during his career, coming in 2018-19, where he also had 42 points. This request has brought a lot of interest from other teams, including the Blues, Oilers, and Flames. Below I will list a few possible destinations for the 25-year-old.
Chicago Blackhawks 
Chicago has had a slow start to the season, with many players not finding their footing. Debrusk would fix many of their scoring issues and have a chance to step into their top-six forward group instantly. The possible return for Debrusk could be a guy who has been pushed out of the group, being Dylan Strome, a left-shot center with top-six upside. 
Calgary Flames 
With Johnny Gaudreau's future uncertain in Calgary, the Flames may look to add a forward who can fill his role if he leaves free agency after this season. Debrusk likely wouldn't find himself in the top-six group this season but has a chance to next season. Calgary is also close to his hometown of Edmonton, Alberta. The possible return for Debrusk could be a guy like Noah Hanifin or Sean Monahan. Both trade options would have to include a package along with Debrusk but would likely see Debrusk as one of the main pieces. 
Edmonton Oilers
Edmonton has been rumored to be interested in Debrusk for as long as I can remember. Edmonton is Debrusks hometown, and his Father Louie played for the Oilers and currently works with the organization. The Oilers have a lot of uncertainty with contracts this season, with two of their top-six right-wingers having contracts ending this season and will both require higher payouts, those wingers being Kailer Yamamoto and Jesse Puljujarvi. The return for Debrusk could include either of the previously mentioned wingers or centermen Ryan Mcleod. 
St Louis Blues 
St Louis had a lot of interest in Debrusk going back to last season when Debrusk was available. The Blues need some younger talent in their Forward group. Debrusk would fit the bill perfectly for the Blues. He likely wouldn't get an instant slot in the top-six group but may get that chance at some point this season or next season. The possible return could be a guy like Vladimir Tarasenko, who requested a trade during the offseason. Obviously, the trade wouldn't be one for one but would include Debrusk along with a package for Tarasenko. The other players I would like to see as a return include Jordan Kyrou and Robert Thomas. 
Carolina Hurricanes 
The Hurricanes are the team I see as a Dark Horse in the Debrusk sweepstakes, and they are a team that needs young top-six talent. Debrusk wouldn't be a direct slot into the Hurricanes top-six group and will likely spend most of this season and next in the Bottom-six group. The Return for Debrusk could be a guy like Nino Niederreiter or a Jesperi Kotkatniemi, who would both require retained salary or some other pieces to go back the other way.