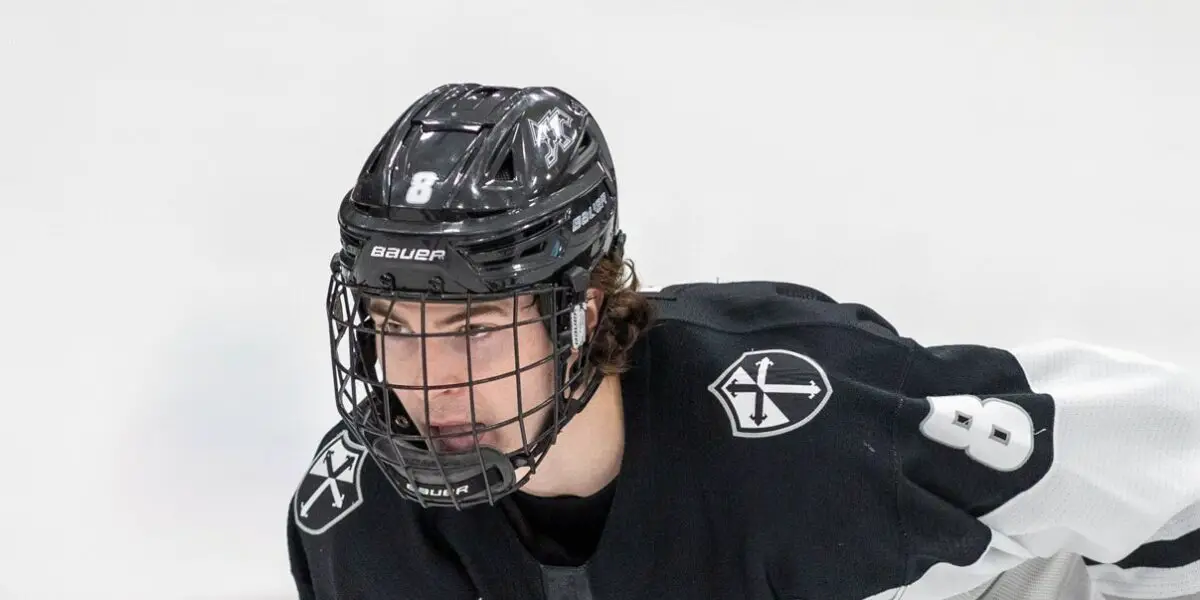 When Riley Duran was drafted in the sixth round of the 2020 NHL Draft (182nd overall) by the Boston Bruins, the Woburn, Massachusetts native was beyond ecstatic. To say that the Bruins' selection was a dream come true was an understatement. Duran has been a diehard fan of the Boston Bruins since he can remember. Now, the center had an opportunity to work his way up to playing for his hometown team.
Being a late-round pick in the NHL means the odds are stacked against you. The last sixth-round pick to become a significant NHL player is Jesper Bratt of the New Jersey Devils, and that was in the 2016 draft. The percentage of players selected in round six who become everyday NHL players is low. Duran would have to beat the odds to be a Bruin.
Duran played a season for the Youngstown Phantoms in the United States Hockey League in 2020-21 and tallied 19 points in 47 games. The 6-foot-2 forward would commit to playing college hockey at Providence College under Head Coach Nate Leaman. Duran would register 19 points again, this time in 38 games, and begin an ascension to a top player on the Friars entering his sophomore year. Nothing has come easy to Duran, who played at Lawrence Academy just three years ago and has been a late bloomer in hockey circles.
After a strong World Junior Championships with Team USA, Duran is now considered more of a top prospect than he was when drafted. The big, hardworking center has carried that momentum into a storm training camp with Boston and is now having a quick start to his second season with the Friars. Duran has seven goals through 12 games and shows more offensive skill and finishing ability at the collegiate level.
It is up to Duran to continue this trajectory to a top prospect for a Bruins organization that needs quality young centers. Duran will serve a one-game suspension for contact to the head in a game Friday night. The scout on Duran is that he is a hard-nosed humble player who steps up big in the most important moments. These are good qualities to have if you seek a career as a National Hockey League player, especially one who plays for his hometown team.
The Bruins make history! Patrice Bergeron gets 1,000 points! NHL officials love to disallow goals. Is Patrick Kane a fit and our favorite Thanksgiving sides. Plus Beauties and Benders and more!