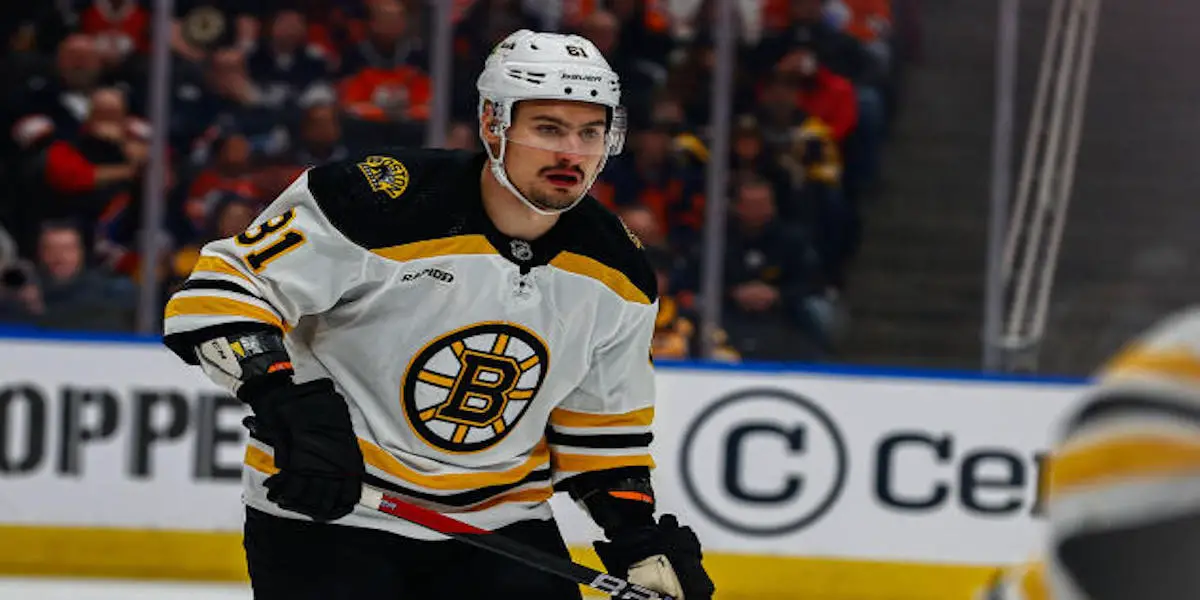 Heading into the March 3rd Trade Deadline, the Boston Bruins sat at the top of the NHL standings as the best team in the league. Already fielding a deep roster, general manager Don Sweeney understood adding new players via trade is essential even when your team is the best. Sweeney made two major deals to improve the NHL roster as he acquired defenseman Dmitry Orlov and Forward Garnet Hathaway from the Washington Capitals before landing forward Tyler Bertuzzi from the Detroit Red Wings. Thanks to Sweeney's aggressiveness to go all in this year, the Bruins' returns are already paying off. Through 62 games, they are now 49-8-5 with 103 and riding a ten-game win streak.
Dmitry Orlov
The biggest star since being acquired, Orlov has looked phenomenal for the Bruins as he has been dominant on both ends of the ice, but especially in the offensive zone. In five games, he has averaged around 20 minutes of ice time while producing three goals, six assists, and nine points while having a plus-6 rating. He has three multi-point games and has recorded points in four straight contests, which earned him NHL first-star honors for last week. It has been a seamless transition as Orlov has played the majority of his minutes on the top pairing alongside Charlie McAvoy, giving the Bruns a lethal one-two punch on their blue line. What Orlov has brought to this team has been incredible, and he will continue to play a key role down the stretch as he's been the perfect addition to this team.
Garnet Hathaway
Coming to Boston in the Orlov deal, Hathaway fills an important role on the Bruins' fourth line, averaging around 12 minutes a game. The 6'3″ winger brings a level of toughness to the team that many fans are well aware of from his many matchups against Boston when he was with Washington. He is the type of player whose game style shows up most in the playoffs, as he does all the dirty work. On top of providing that physical style of play, Hathaway provides an offensive touch, as he's already recorded two assists in five games for the Bruins.
Tyler Bertuzzi
With the big splash at the trade deadline, Bertuzzi was a pivotal addition to this team, especially with the injury to Taylor Hall. Coming off a season where he scored 30 goals, Bertuzzi's style of game has Boston Bruins written all over it. He's a grinder who can score and facilitate while not being afraid to go into the corners, throw the body around or drop the gloves. Adding a player of his caliber to their third line shows how deep this team is and it's level of talent. While he's only suited up for one game for the Bruins when they took on the New York Rangers last Saturday, he made his presence felt. He finished the game with 16:31 minutes of ice time, where he recorded one assist and was all over the ice showcasing his passing abilities. Right away, it was evident that Bertuzzi belongs in Boston and will play an essential role in helping this team capture their first Stanley Cup since 2011.
The boys are back after a long break but have plenty to talk about as the playoffs are in full swing. We go series by series, looking at how teams have fared so far and who will come out on top. Thanks for listening! Please rate and review our show on your favorite listening platform. Check out our partner's website at www.insidetherink.com for all your latest hockey news.