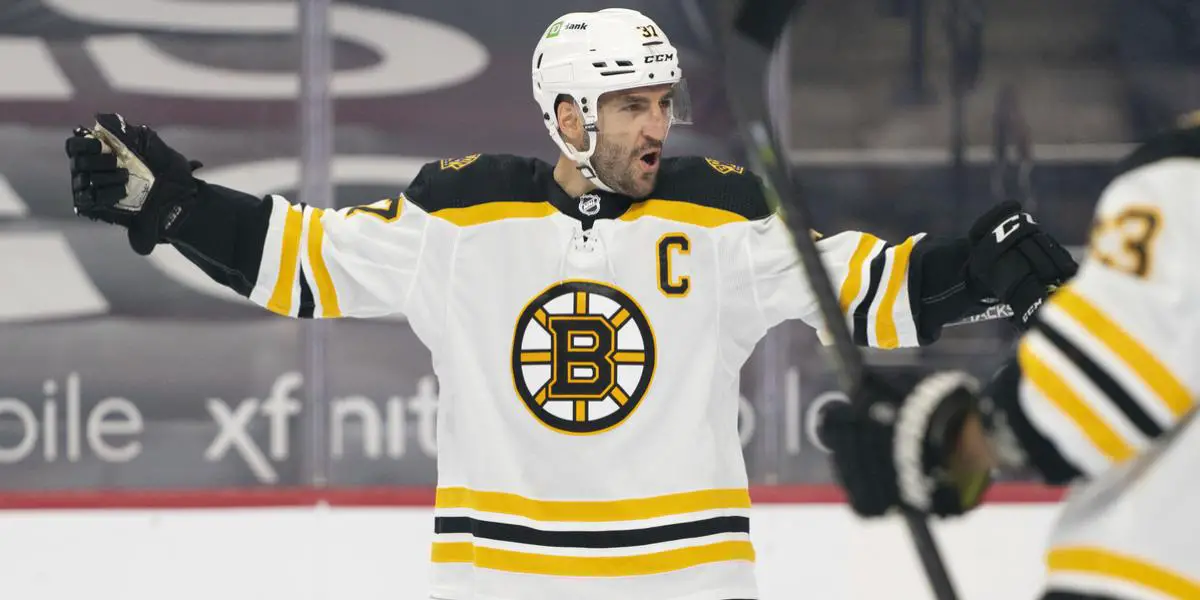 On Sunday afternoon, the announcement was made by Doug Jarvis. Patrice Bergeron had won his record-setting fifth Selke Trophy. Bergeron earned 160 of 195 possible first-place votes in his landslide victory. In his star-studded 18-year career in Boston, Bergeron has been a Selke finalist 11 times.
Bergeron managed to beat out Elias Lindholm(CGY), Aleksander Barkov(FLA), and Ryan O'Reilly(STL) for the '21-'22 Trophy.
While Bergeron's future may still be up in the air, one thing is sure, Bergeron is at the top of his game. Following a year of scoring 25 goals and 65 points during the regular season, Bergeron helped the Bruins to an impressive 65.1% shot attempts during five-on-five shifts and led the league in the faceoff dot with 61.5%.
Patrice Bergeron will go into the record books as one of the best defensive players to ever come through the NHL, and the argument could be made to rename the Selke after Bergeron in due time.
Episode 51: Interview w/Jack Ahcan Episode 51 is back in action talking about the New York Paingers ITR bet, Can Buffalo Sabres make the playoffs? Is Vancouver in the wrong on the Boudreau treatment? Is Tocchet the right guy? Is Daryl Sutter the last Dinosaur in the NHL?YouTube: https://www.youtube.com/@insidetherinkTwitter: https://twitter.com/CueTheDuckBoatzFacebook: https://www.facebook.com/Cuetheduckboats/Thanks for listening! Please rate and review our show on your favorite listening platform. Check out our partner's website at www.insidetherink.com for all your latest hockey news. Also, catch all of the games in this year's NHL season by signing up for ESPN+ at Insidetherink.com/ESPN