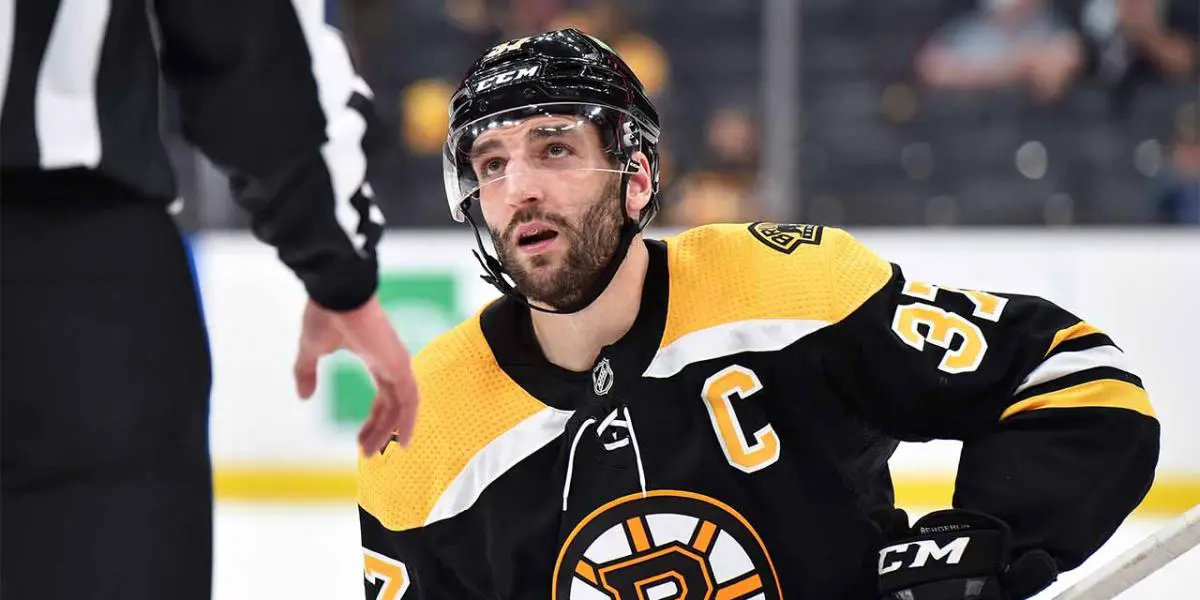 There hasn't been a more beloved player in Boston sports history than Patrice Bergeron. His devotion to the team and community has endeared himself to all B's fans, and he has cemented himself as one of the greatest Bruins ever. He is on the back nine of his career but hasn't fallen off production-wise despite that. Over the last three seasons, albeit two were shortened, he is averaging 56 points in 63 games while continuing to be the best two-way forward in league history.
He has been a Selke finalist for the last 10 seasons (11 if you include this year), winning four and being the runner-up four times. Based on his numbers, you could certainly argue that he should have won at least 7 of them, but I digress. He has never been a point-per-game player, but it's hard to find another player that has been as consistent as the Bruins captain on both sides of the puck.
After their heartbreaking game seven loss to the Hurricanes in Raleigh, the Bruins have turned their attention to the offseason and their most significant question mark moving forward; Patrice Bergeron. Earlier this season, he spoke about holding contract talks until the offseason, which makes me nervous for a few reasons. The Bruins core is another year older, and for Bergeon, the writing might be on the wall. Why waste the last couple of years of his hall of fame career trying to help a less than stellar Bruins team make it into the playoffs when there are other options.
It should be noted that Bergeron mentioned in his end-of-season availability that he wouldn't play anywhere but Boston. However, he holds all of the cards and can go anywhere in the league that he wants. If Bergeron intends to continue playing, you would have to imagine that any GM worth his salt would try to acquire the 4-time (soon to be 5-time) Selke trophy winner for a middle-six role. On his way to another cup, Bergeron could go to a real contender and contribute in a defensive specialist role. Contending teams like Colorado, Tampa, Florida, or the Hurricanes, as mentioned above, could all put in bids for his services this offseason. He could also think about retiring due to his injury history and ride off into the sunset, having nearly $94 million in career earnings, according to capfriendly.com.
He doesn't need the money, and in my mind, a leader of his caliber has paid his dues and earned the right to do whatever or go wherever he wants. There have been those who have talked about him potentially going back home to Quebec and signing with the Habs to finish things off. I think this option is the least likely due to where the organization stands currently and how they went from Cup finalists to lottery winners in one year. If re-signing with the Bruins is the option he chooses, you would have to think he would take less money, as he has done before, to give the Bruins the flexibility to add other pieces.
Don Sweeney most likely will give Bergy a blank cheque and give him however much money or term he wants. However, if he does decide to return to Boston, he will hit a very significant milestone in club history. With 18 more points, he will become only the second Bruins player to score their first 1000 points with the Bruins. The other player is some guy named Ray Bourque. No matter what happens to Bergy this offseason, Bruins fans have to realize that he has given us everything he had for nearly 20 years, and we have been so lucky to see him grow into one of the best leaders in the NHL history.
The Bruins rebound after a 3-game skid. NHL ratings are down on ESPN and Turner. Don't mess with the chemistry. Concerns about the Bruins veterans wearing down. Plus Beauties and Benders.