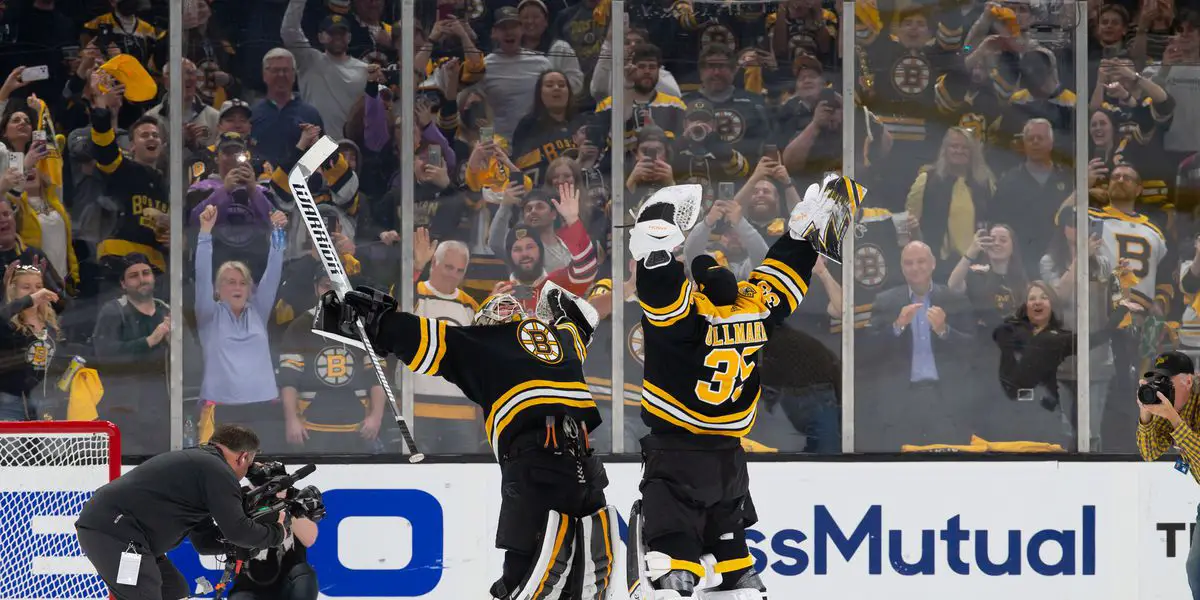 Boston Bruins Head Coach Jim Montgomery provided updates as the team prepares for Game 4 of their best-of-seven first-round series with Florida on Sunday. Montgomery announced that Linus Ullmark would start in goal for Boston. Ullmark has played in all three games this far with a 2-1 record. The 29-year-old netminder has a 2.69 goals-against-average and a .913 save percentage. Ullmark has been battling an illness and a nagging injury but can play each game with backup Jeremy Swayman ready if needed.
According to research done by Ty Anderson, this will be Linus Ullmark's first four-starts-in-seven-days stretch since he played November 1 through November 7, 2022. He went 3-1-0 in that stretch and stopped 26-of-27 shots in the fourth start.
Montgomery also stated that center David Krejci will miss his second straight playoff game with an upper-body injury. Fellow center Patrice Bergeron remains out with an upper-body injury as well. Game 3 marked the first time in 173 playoff games that Bergeron and Krejci were not in the lineup. The Bruins won the game 4-2 to take a 2-1 series lead.
The Bruins coach said Krejci is not expected to play in Game 5 in Boston on Wednesday either. It was reported earlier in the weekend that Bergeron is "likely" to return for Game 5 after missing the first four playoff games.
The Bruins will go with the same lineup they rolled out in Game 3.
Season 2. Episode 38. Special Guest Terrence Wallin
–
Bruins Benders Podcast
Maine Mariners Coach Terrence Wallin makes a return visit to recap the season. Should the Bruins make room for Tyler Bertuzzi? Will the Bruins move some core pieces? I guess there is more time for golf and more!