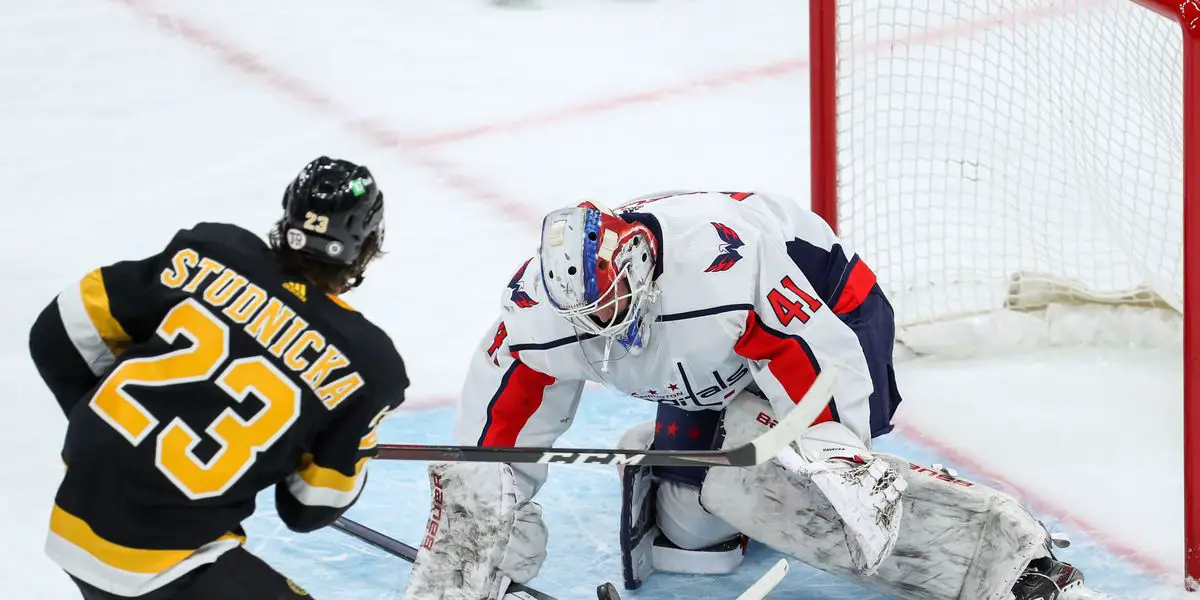 For a couple of years, Boston Bruins fans have been waiting for Jack Studnicka to take on a more significant role with the Bruins. On Saturday, the team decided to give the restricted free agent two more years to earn that role by signing a two-year deal with an annual cap hit of $762,500. The deal includes a two-way for 2022-23 and a one-way for 2023-24.
Studnicka was a second-round pick (53rd overall) in 2017. The Windsor, Ontario native has registered 1-6-7 in 37 NHL games playing both wing and center. The Bruins need young centers, and Studnicka could still fit that role in Boston. The 23-year-old is coming off a 2021-22 season where he played 15 games with Boston with three assists and a minus-five rating. Studnicka played 41 games in Providence with 10 goals and 25 assists. The 6'1", 180-pound center's best year was in 2019-20 for the Bruins' affiliate when Studnicka scored 23 goals.
With the probability of Patrice Bergeron returning and the possibility of David Krejci making a return as well, Studnicka would have one more year to continue to develop. The Bruins also acquired Pavel Zacha, who projects to play both center and wing with Boston.
Studnicka could not find consistency in his game at the NHL level under Bruce Cassidy. Still, with Jim Montgomery at the helm, the former Oshawa General could get more of a look from a team that desperately needs their young prospects to develop.
Season 2. Episode 37. It's Going To Be A Long Off-Season
–
Bruins Benders Podcast
The Bruins off-season will be longer than expected. We like some CHL rules changes. The Bruins defense needs to be nastier, not just bigger. Can this core going forward win a Cup? Plus Beauties and Benders and Rod Brind'Amour whines.