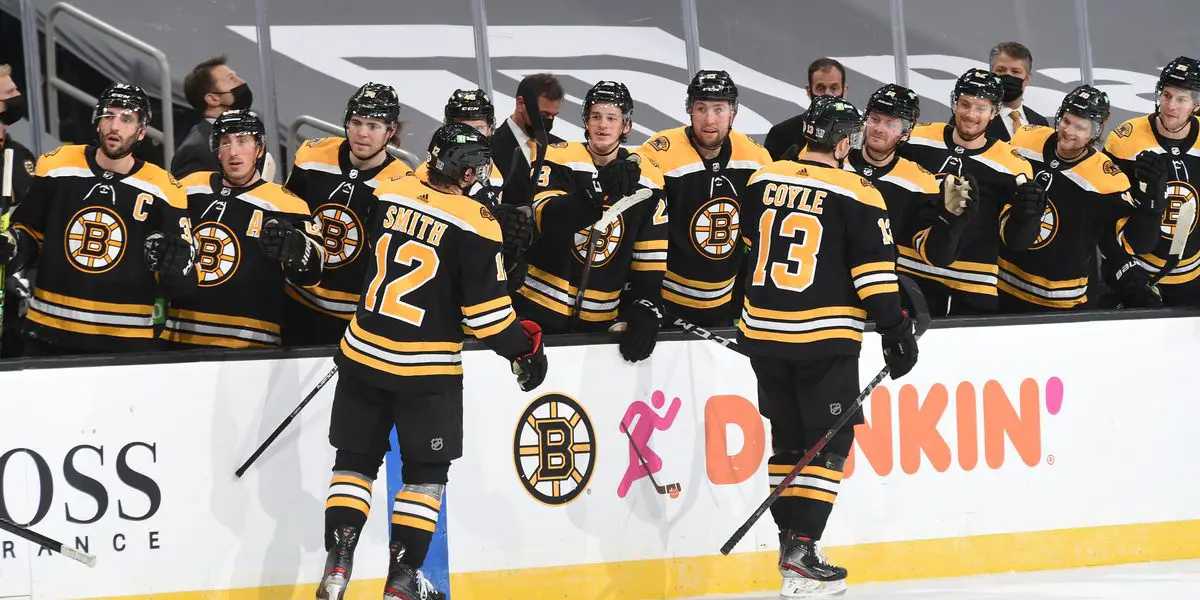 The Boston Bruins won their 50th game Tuesday night over the top team in the Eastern Conference, the high-powered Florida Panthers. For much of the season, the Bruins were beating the teams they should beat and struggling against the top teams in the NHL. Some of those issues were due to injuries to key players, but there was still concern around the league that the Bruins weren't quite up to beat the elite.
Before the new year, the Bruins were 5-7-0 against teams currently in the playoff picture. Five of those losses were by three goals or more. At the time, it was unclear which goaltender would emerge as the starter and that included a potential return of Tuukka Rask. The team also had COVID issues that forced players in and out of the lineup. But that didn't prevent the fan base from believing that the Bruins could not compete with the league's upper echelon.
When the calendar turned over, Boston began to play better, and the points started to pile up. However, 7-1 and 6-0 losses to potential first-round opponent Carolina and a 6-1 drubbing at the hands of the Dallas Stars did not instill much faith in the team. This team needed reinforcements (and better goaltending) to make a legitimate run in the Eastern Conference. The Bruins acquired defenseman Hampus Lindholm to pair with Charlie McAvoy but did not add forward depth. Recent results against top teams were still hanging over their heads.
And then the schedule presented a gauntlet of playoff-caliber teams at the end of the season, and the Bruins responded. Even without David Pastrnak and Hampus Lindholm for some time, the Bruins are 6-4-0 against teams headed to the postseason, including wins in the last two such games over the New York Rangers and conference-leading Panthers. Now. The team is relatively healthy, and Linus Ullmark seems to be the postseason goalie. And the Bruins are winning these games despite not scoring a power-play goal in the last 12 games (0 for 36).
The regular season ends Friday night, and they will find out their opponent. The Carolina Hurricanes are the likely opponent. This season, the Canes are 3-0-0 against the Bruins, outscoring Boston 16-1. The Bruins only goal was a power-play goal. Patrice Bergeron and Brad Marchand did not play in one of the games, and the teams have not met post trade deadline. Maybe the script has flipped. Now perhaps the Bruins can't score power-play goals but can beat playoff teams.
The Bruins rebound after a 3-game skid. NHL ratings are down on ESPN and Turner. Don't mess with the chemistry. Concerns about the Bruins veterans wearing down. Plus Beauties and Benders.