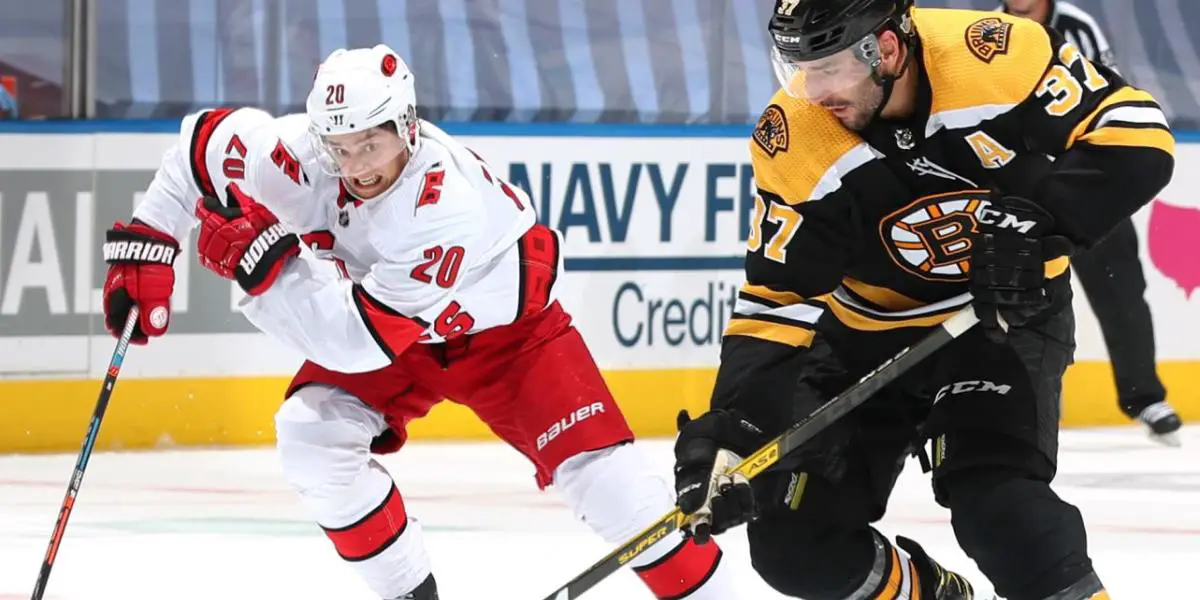 After a stirring 5-2 victory in Game 6 over the Carolina Hurricanes in Boston Thursday night, the Boston Bruins immediately set their sights on a Game 7 in Raleigh Saturday. The Bruins have struggled in Carolina this season, losing all four games, including the regular season, by a combined score of 18-4. In this first-round series, Boston has lost all three games and giving up five goals in each game. The team's performance on the road has been a striking contrast to the three home victories.
On Thursday night, the Bruins showed some of the formula to beat the Hurricanes. Robust and straightforward hockey is the recipe to start the game. Defensive zone is exits have to be clean and lead to odd-man rushes. Hampus Lindholm and Charlie McAvoy provide great stability and can jump into the offense to make plays. Boston was able to stem the tide in the first and play a solid period. But this was at home in the friendly confines of TD Garden. Can the Bruins replicate this result in Carolina? Here are three keys to an unlikely, upset win.
Being the better five-on-five team
The Bruins played an even game in the first period, including eighteen minutes of five-on-five play. But it was the final two periods where Boston played their best at even strength against Carolina. In the second period, the Corsi For Percentage (CF) for Boston was almost 66 percent which dictates how much possession the Bruins maintained in the period. The third period was 64 percent. Two dominant periods for the Bruins which led them to victory. This will be an important stat on Saturday in Game 7.
Play disciplined hockey
The Bruins had four penalties in the second period and were forced to kill off a 5-on-3 advantage for Carolina. Boston's penalty kill was a huge part of the reason the Bruins were able to stave off elimination. However, penalties can be momentum changers, particularly on the road. The Bruins have to limit opportunities for the Hurricanes on the power play in Game 7.
Get the best from their best
Brad Marchand has 10 points in the three home games in this series and ten goals in elimination games over his career. The Bruins have been at their best when their best players have played well. In Game 7, in a hostile environment, Boston will need Marchand, Patrice Bergeron, and David Pastrnak to lead the way. If the top players for the Bruins are neutralized, it could be the last game for the Bruins in the 2021-22 season.
Prediction: Bruins 2, Hurricanes 1. Take the heart medication on time.
Season 2. Episode 17. Renewing The Rivalry
–
Bruins Benders Podcast
The Bruins-Canadiens rivalry is renewed. Maine Mariners Goalie Michael DiPietro joins us! What happened in Vancouver? Where do the Bruins need depth the most?  Plus Beauties and Benders.