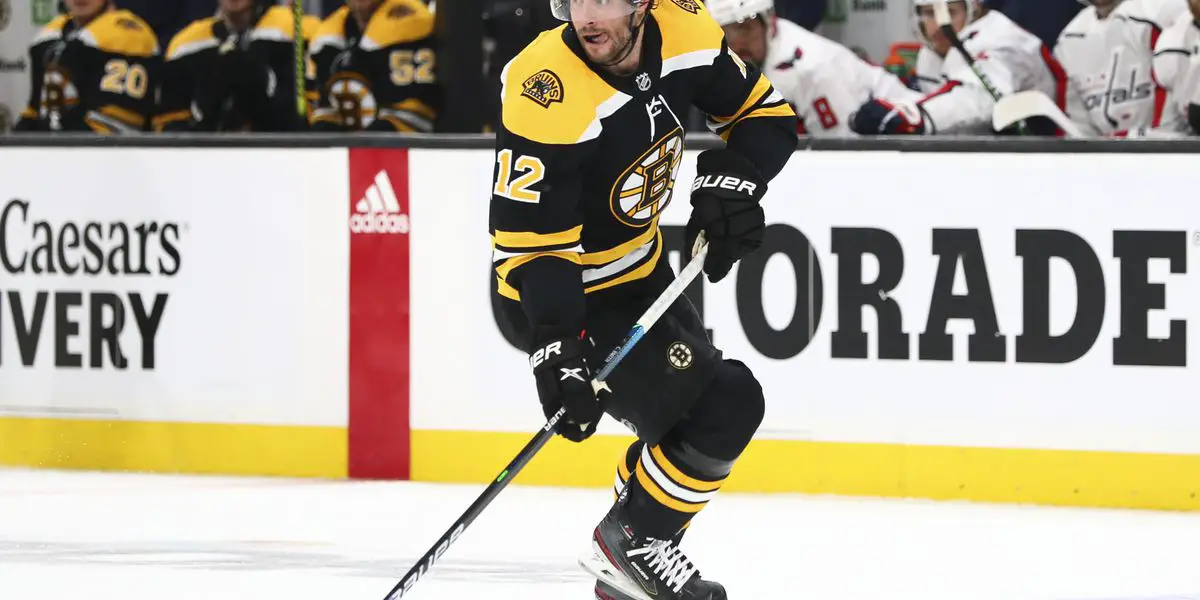 With the Bruins needing to upgrade around the roster, especially at center and defenseman, general manager Don Sweeney will have to get creative. The Bruins lack cap space this offseason and will need to wheel and deal in the trade market to clear space by unloading players who are underperforming or on expiring contracts. The Bruins have plenty of bottom-six forwards down in Providence, but just no room at the NHL level for them to play. By unloading an expiring contract to one of their bigger-name bottom-six wingers, the Bruins could kill two birds with one stone by clearing the needed cap space to upgrade their top-six forward group or their top four defensemen and ushering in the next wave of young talent.
According to the Boston Globe's Matt Porter, the Boston Bruins could end up shopping Craig Smith this summer. Craig Smith has been an essential piece to the Bruin's secondary scoring since arriving in Boston ahead of the 2020-21 season. In his two years in Bean town, Smith has produced 29 goals, 39 assists for 68 points across 128 games.
Smith is about to enter the final year of his contract and carries a $3.1 million cap hit. Even though Smith put forth a second straight solid season in Boston, his postseason play left Bruins fans and staff members wanting more. Smith finished with zero points across seven playoff games, poorly ending the season and leaving that as the last thing on Bruins fans' minds. Thus, that could make the 32-year-old winger expendable if another team makes a solid enough offer.
It's time for the Bruins to get younger and better, and with Smith being on the wrong side of 30, the time is now. If the Bruins can free up that much-needed cap space while also getting a solid return, it could significantly impact what Don Sweeney can do once the free agency begins and the market booms. The Bruins have plenty of prospects that could step into Smith's third-line role, with Marc McLaughlin, Georgii Merkulov, and Oskar Steen being viable options to step in. But one prospect who stands out of the bunch is Fabian Lysell. The 2021 first-round pick just recorded 21 points in 12 playoff games for the Vancouver Giants, so he will definitely receive some NHL consideration next season.
Episode 51: Interview w/Jack Ahcan Episode 51 is back in action talking about the New York Paingers ITR bet, Can Buffalo Sabres make the playoffs? Is Vancouver in the wrong on the Boudreau treatment? Is Tocchet the right guy? Is Daryl Sutter the last Dinosaur in the NHL?YouTube: https://www.youtube.com/@insidetherinkTwitter: https://twitter.com/CueTheDuckBoatzFacebook: https://www.facebook.com/Cuetheduckboats/Thanks for listening! Please rate and review our show on your favorite listening platform. Check out our partner's website at www.insidetherink.com for all your latest hockey news. Also, catch all of the games in this year's NHL season by signing up for ESPN+ at Insidetherink.com/ESPN