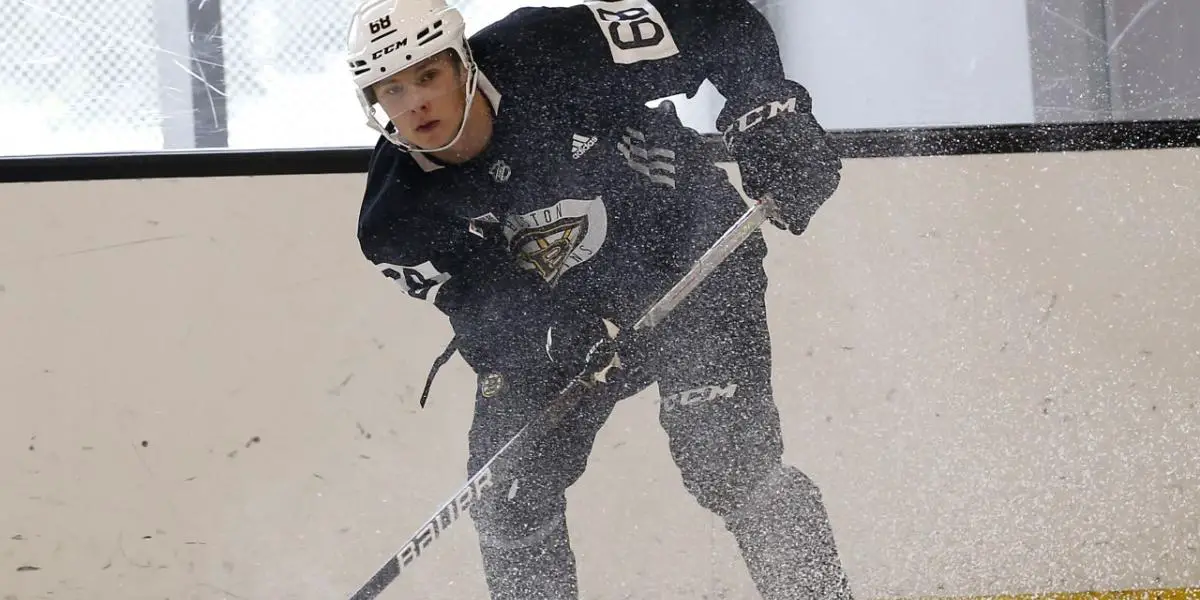 Fabian Lysell continues to live up to the hype surrounding him as he continues to rack up points for the Vancouver Giants in this year's Western Hockey League (WHL) Playoffs.
The Goteborg, Sweden native was the Bruins' first-round pick in the 2021 NHL Entry Draft when he was selected 21st overall. The organization development department thought Lysell should play a season in the WHL as he adjusts to the North American style of hockey. For the Vancouver Giants in the regular season, Lysell recorded 22 goals and 40 assists in 53 games played.
After being an impressive 1.17 point-per-game scorer during the regular season, he has kicked it into another gear as he's elevated his game to fit the occasion. It's one thing to be a regular-season player, and it's another to show up in the postseason when it matters most, and Lysell is answering the call.
Lysell started this year's playoff with a bang as he recorded a five-assist game against the top-seeded Everett Silvertips, resulting in a 5-4 win for Vancouver. He followed that impressive game up with a one assist effort that saw the Giants suffer a 7-3 loss in game two.
In last night's game, Lysell continued his point streak by finding the back of the net for his first postseason goal and added an assist in a 6-3 loss.
The Giants now trail the Silvertips 2-1 in the series as Lysell now has one goal and seven assists on just eleven goals scored by Vancouver. He has contributed to 72.7% of his team's total offense with his eight points. This shows how valuable Lysell is to the offense and the type of impact he will have one day in Boston.
Episode 51: Interview w/Jack Ahcan Episode 51 is back in action talking about the New York Paingers ITR bet, Can Buffalo Sabres make the playoffs? Is Vancouver in the wrong on the Boudreau treatment? Is Tocchet the right guy? Is Daryl Sutter the last Dinosaur in the NHL?YouTube: https://www.youtube.com/@insidetherinkTwitter: https://twitter.com/CueTheDuckBoatzFacebook: https://www.facebook.com/Cuetheduckboats/Thanks for listening! Please rate and review our show on your favorite listening platform. Check out our partner's website at www.insidetherink.com for all your latest hockey news. Also, catch all of the games in this year's NHL season by signing up for ESPN+ at Insidetherink.com/ESPN