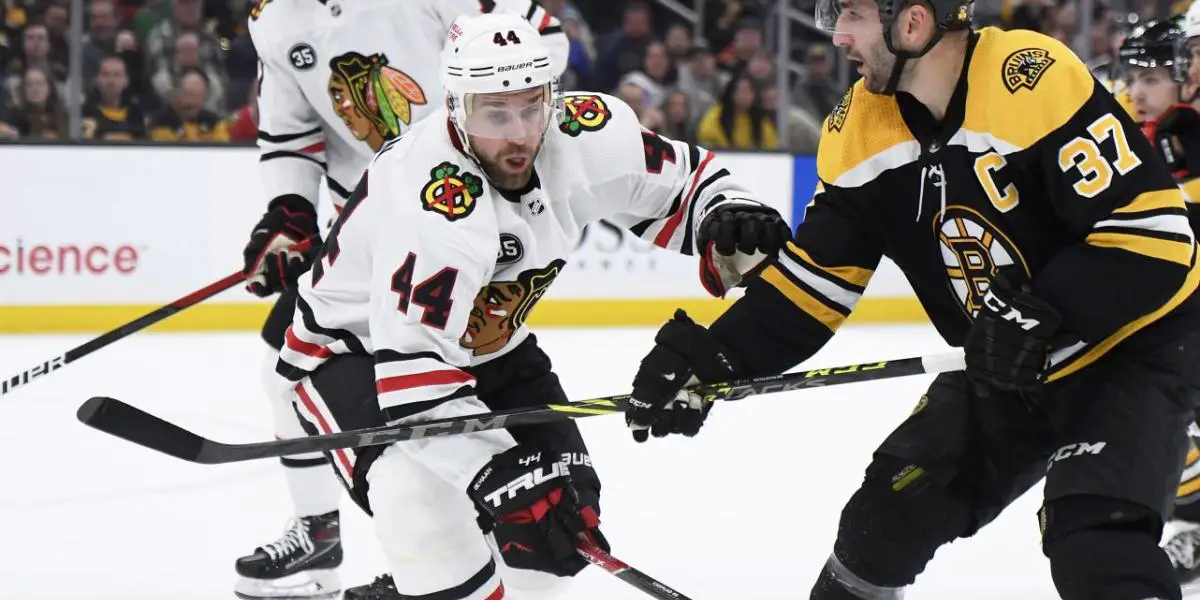 Solidifying the defense of the Boston Bruins has been a hot topic leading up to the trade deadline, whether it be a top-four defenseman or a player to slide into the third pairing. The Bruins defense as a whole has not been awful this season, thanks in large part to the elite play of Charlie McAvoy. Even with solid players surrounding McAvoy, if you're Don Sweeney and have the chance to improve the unit, you're going to find ways to make your team better and help them contend for the Stanley Cup. The Bruins have been linked to many different defensemen throughout the last couple of weeks and days as the trade rumors heat up and the market reveals itself to the buyers. Names such as Arizona's Jakob Chychrun and Anaheim's Hampus Lindholm have been the big names attached to Boston as the Bruins look to go all in for a top-pairing blueliner. There has also been the connection for lesser names such as San Jose's Jacob Middleton, Seattle's Mark Giordano, and now the most recent name being floated out there is Chicago Blackhawk's defenseman Calvin De Haan. With the days winding down and three days to go till the deadline, the Bruins will have their fair share of options as they look to improve their current roster as they attempt to build a team that can win the Stanley Cup this year.
What Does De Haan Have to Offer
Calvin De Haan is a good defensive player with limited offensive output making it harder to decide if he is the right fit for this Boston team led by head coach Bruce Cassidy and his puck-moving, playmaking strategy that wants fast-paced tempo skilled playmakers on his blue line that drive plays. De Haan has totaled just 16 goals and 100 assists in his nine-year career, showing his limited offensive ability. De Haan had scored one goal in five straight seasons, now stemming back to the 2017 season when he was on the New York Islanders. De Haan owns career highs of five goals and 25 points, which took place in the 2016 season, and hasn't even come close to reaching those marks since as he's averaging around seven points over the last three seasons, including his one goal and four assists this season. It's evident that driving the offense is not De Haan's strong suit; he does bring specific abilities to his game as he's a reliable defender, a good penalty killer, and will play tough heavy minutes during a playoff push for Boston if acquired. Another aspect of De Haan's game that he excels at and shows his toughness is his ability and willingness to block shots as he's blocked 140 shots on the season, which is third in the league. De Haan's toughness and defensive ability is no question, and it's his fit in Boston that brings up the question marks and the return that Chicago is asking for.
What it Will Cost Boston
For Boston to even think about acquiring Calvin De Haan, it means they struck out four times in their pursuit for Jakob Chychrun, Hampus Lindholm, Mark Giordano, and Jacob Middleton. Losing out in the Chychrun and Lindholm sweepstakes will hurt as they would instantly slide into the top pairing with Charlie McAvoy. At the same time, De Haan would pair with Brandon Carlo on the second pairing or even slot into the third pairing for Boston. For Boston to acquire Calvin De Haan, the Bruins would have to send Chicago a second-round pick for the 30-year-old soon-to-be free agent. That is a high price for a guy who is one-dimensional and has question marks surrounding his fit into Bruce Cassidy's game plan that this season and others have worked out fine. For the sake of the team and its fans, let's all hope that Sweeney and Company can get the bigger fish instead of settling for their fourth and last option.  
The boys are back after a long break but have plenty to talk about as the playoffs are in full swing. We go series by series, looking at how teams have fared so far and who will come out on top. Thanks for listening! Please rate and review our show on your favorite listening platform. Check out our partner's website at www.insidetherink.com for all your latest hockey news.