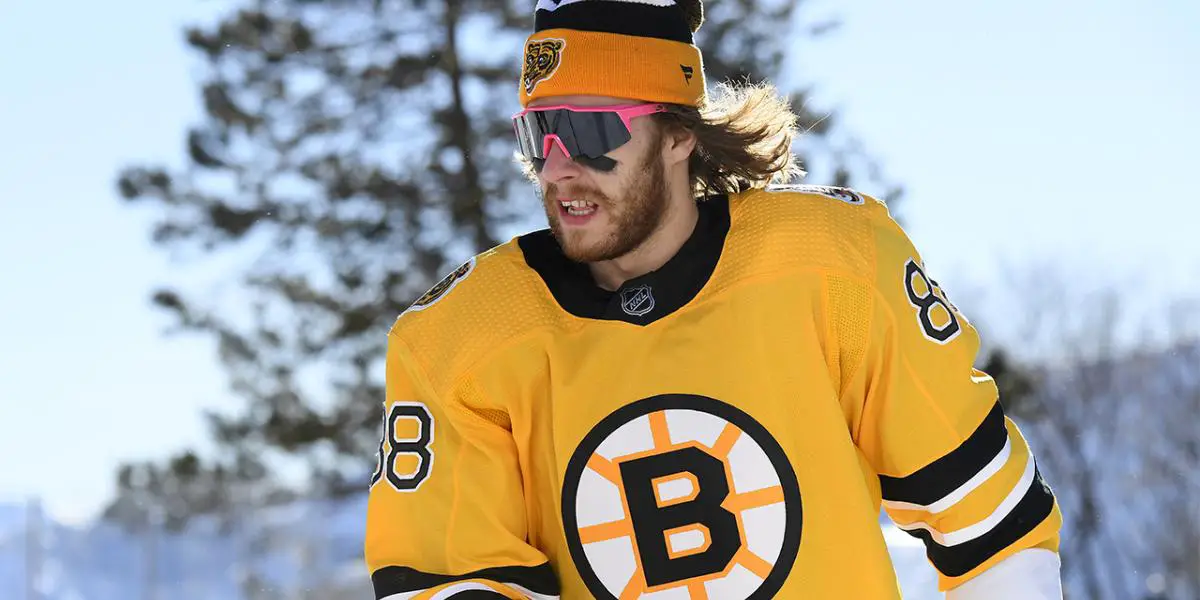 It has been a tumultuous off-season already for a Boston Bruins team that totaled 107 points and lost a tough seven-game series to the Carolina Hurricanes. The injury bug has caused five players to have surgeries that will lead to long rehabilitation, and Head Coach Bruce Cassidy was fired on Monday after leading the Bruins to the playoffs in all six seasons as head coach. General Manager Don Sweeney has at least temporarily survived without a new contract, but now it is his responsibility to decide if the Bruins re-tool or rebuild.
The first order of business is getting an answer from captain Patrice Bergeron on whether he will return for a 19th season. Ultimately though, the upcoming free agent status of 2-year-old leading goal scorer David Pastrnak could re-shape the future of the Bruins. Pastrnak is heading into his last year of a deal with an annual cap hit of $6,666,667. After concluding his second 40+ goal season in 2021-22, Pastrnak will surely be getting a substantial raise. The deal should be for at least eight years with a cap hit of $9 million or more. It will be up to the Bruins to see if they can come to terms with Pastrnak or use his value to trade him for assets that they will desperately need in the short and long term.
The Bruins can re-sign David Pastrnak starting on July 13th. The team has said that they want to retain the former first-round pick long-term. However, Don Sweeney commented in his press conference that although he will "attack that one," he also acknowledged that "we'll have to make a decision based on the information I get." One can be led to believe that Sweeney will get a salary number and term from Pastrnak and then determine fairly soon whether an extension will work. Bruins fans could see Pastrnak traded before the 2022 NHL Draft on July 7th. The Bruins do not have a first-round pick in the draft due to the acquisition of Hampus Lindholm from Anaheim.
Things can speed up quickly in hockey, and what once may have been a foregone conclusion with the Bruins re-signing Pastrnak could now take a complete 180. With the team taking a new directional path with a new head coach, it is possible that David Pastrnak and his 240 career goals could be in a different city as soon as next month. It will come down to what the Bruins are willing to spend and if Pastrnak wants to remain with them, which may not be the case. Fluto Shinzawa of The Athletic came out recently stating that a source close to Pastrnak revealed that the Czechian winger would not re-sign if Sweeney remained general manager. This could add another layer to contract talks.
The Bruins off-season has taken a different direction. What that direction is remains to be seen. Will the future of the Boston Bruins include David Pastrnak? This may not seem as likely as a few days ago.
Season 2. Episode 17. Renewing The Rivalry
–
Bruins Benders Podcast
The Bruins-Canadiens rivalry is renewed. Maine Mariners Goalie Michael DiPietro joins us! What happened in Vancouver? Where do the Bruins need depth the most?  Plus Beauties and Benders.