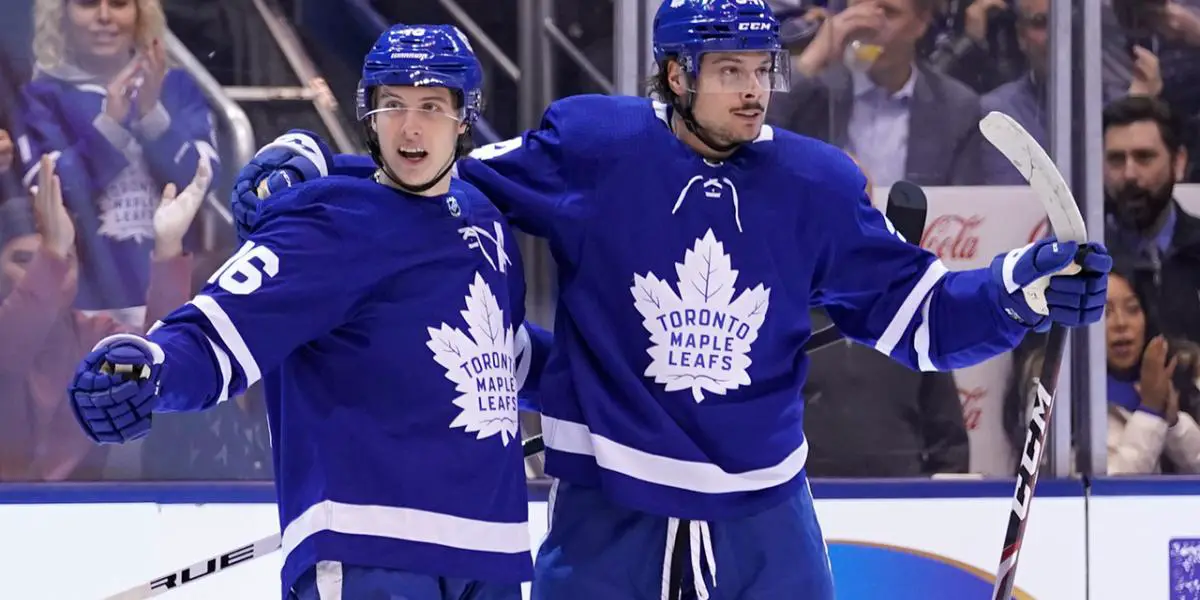 As the birthplace of modern-day ice hockey, Canada is where some of the best hockey players in the world come from. It's a country that prides itself on hockey, and for good reason. Recently, many have been wondering when a Canadian team will take home the Cup. Let's take a closer look at what we might expect in the near future. 
Why can't any Canadian team win the Stanley Cup?
Canada's lack of recent Stanley Cup wins can be quite alarming, even though most of their teams have been diligently trying. Even the 2023 playoffs look promising for the country, with Toronto Maple Leafs and Edmonton Oilers sitting comfortably in their playoff spots.
But can the Maple Leafs or Oilers finally lift the trophy this year? The possibility is always there, but the stats are against them. Bookkeepers and pundits think a win is unlikely, and it's even worse when a Canadian NHL legend predicts against one of his home country's teams. However, oddsmakers have made note, so a good bet could really payout this time around. Sports gamblers should take note, and if nothing else, making things interesting with a few bets will make watching the games far more entertaining and exciting. 
Brett Hull, one of the league's highest goal scorers, thinks the Boston Bruins will win the 2023 Stanley Cup. Hull doesn't even believe that the Maple Leafs or Oilers will make it; he predicts the Bruins will face off against Dallas Stars. So why doesn't Hull have faith in any Canadian team?
Part of the problem is economics and location. In an interview with Betway, Hull said that Canada has to "make it financially more suitable for players to come up … and play." He cited taxes as the main reason some American teams flourish more—the lack of sales tax in some states is attractive to both the team and the players. 
Hull added that Canada's weather also makes recruiting free agents who would otherwise be good players harder. Then again, who can blame them for wanting some warm Florida sunshine after spending hours training on ice? 
If Hull is correct, this is definitely worth noting for all the sports gamblers out there. After all, we're in for quite the ride, and if you're considering placing some bets, this is all good info to be aware of. 
What does Canada's drought mean for Canadian bettors?
Canadian online sports bettors might think it's useless to wager on their home teams, but that's not the case. Even if no Canadian hockey teams win the finals, they still have plenty of opportunities to win.
The first option would be to place a live wager. For playoff contenders, that would mean betting on Toronto Maple Leafs or Edmonton Oilers; they could also do so with underdogs Winnipeg Jets for some excitement. Another option would be to do a single-game parlay. It requires a more intimate knowledge of the game but can turn a small bet into big winnings.
There's always a possible betting line for a Canadian team; the player just needs to be creative and smart enough to utilize them.
Quick overview of the Canadian Stanley Cup winners
Since the Stanley Cup became the trophy to win in the NHL, Canadian teams have had an excellent winning record. They may not have won yearly, but staple teams such as Toronto Maple Leafs and Montreal Canadiens proudly held the torch.
There were even stretches when a Canadian team successfully defended their title for several years. Take the Toronto Maple Leafs, for example. In 1947-1949, they were the champions under coach Hap Day's guidance. They repeated this feat in 1962-1964 under Punch Imlach's watchful eye.
Or how about the Montreal Canadiens, who had an even more impressive championship defense record than the Maple Leafs? The Canadiens warded off challengers for an incredible five years in 1956-1960 under Toe Blake, twice more in 1965-1966, and again four times in 1976-1979 with Scotty Bowman.
A few more Canadian teams, such as the Edmonton Oilers and the Calgary Flames, gathered a few more wins here and there. But the trophy became more elusive ever since the 1993 Montreal Canadiens win.
Has any Canadian team reached the finals since 1993?
Despite the NHL Stanley Cup drought that Canada is facing, its teams have been trying their best to win the league. After the Canadiens won, the Vancouver Canucks faced the New York Rangers in 1994. Although the Rangers won four games to Canucks' three in the finals, it's clear that Canada still wants the trophy. After that 1994 appearance, more Canadian teams have tried their share of winning the trophy. The most recent attempt was in 2011 when Montreal Canadiens faced off against Tampa Bay Lightning. Therefore, Canadian teams have shown their worth. It's only a matter of time until they will be victorious again.