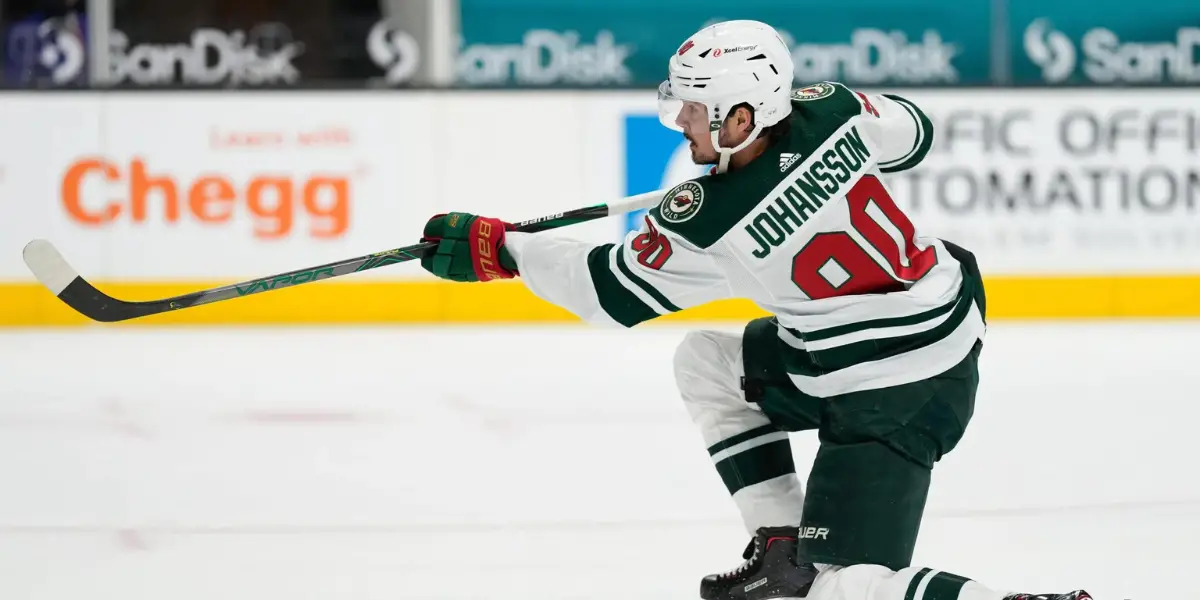 When Bill Guerin traded for Marcus Johansson at the 2023 trade deadline, there were instant grumbles from the fans. The last time Johansson was part of the Minnesota Wild, he finished with six goals and 14 points during 36 games. To compound that, he broke his arm three games into the playoffs. But Wild fans were pleasantly surprised that the Johansson who returned to Minnesota was not the Johansson that left it.
Last Season
After being traded to the Wild by the Washington Capitals in exchange for a third-round pick in the 2024 NHL draft, Johansson was able to calm fans' fears through the rest of the regular season. In 20 regular season games, he tallied 18 points, including six goals and 12 assists. Most importantly, he showed that not only can he keep up with Matt Boldy but also set up plays with him. After Matt Boldy struggled to click with a player like he did with Kevin Fiala, Johansson was a welcome addition. That's why Guerin signed Johansson to a two-year, $4 million contract on May 2nd, only four days after their playoff run ended.
Strengths
As mentioned above, Johansson's biggest strength in relation to his spot on the Wild is his speed. But the way he can combine his speed with playmaking ability is what really earned his spot on Boldy's line. The video clip below shows all of his best qualities. Once Boldy stops by the boards, Johansson recognizes where he needs to go. He uses his speed to get there and then stickhandles his way around a defenseman and into the net.
Weaknesses
Johansson isn't a very physical player, but on a gritty team like the Wild, he may have to get used to it. Playing on the same line as one of the team's superstars may require more physicality than he's had to play with before.
Next Season
After being involved in five trades in the past six years, Johansson has finally landed a two-year contract with a "No Trade" clause. If he can settle in and keep the chemistry going with Boldy, he'll be worth every penny of that contract. Boldy struggled last year with a revolving door of linemates. With a steady presence of Johansson on the other wing, they will both see an uptick in scoring.
Other Wild Predictions for 2023-24 Season