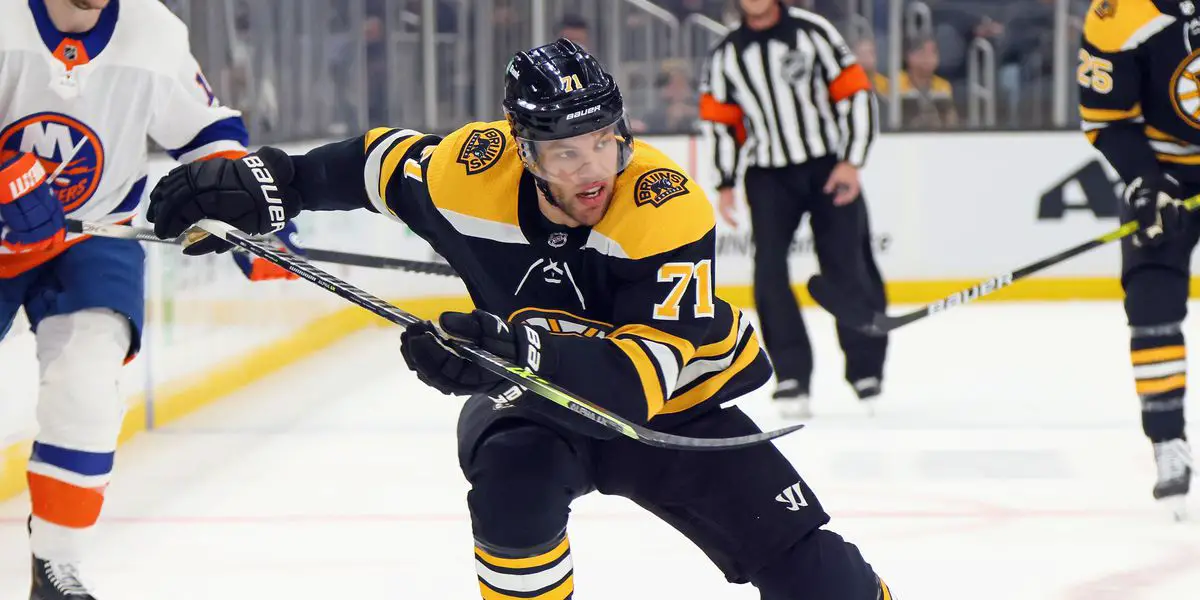 Taylor Hall has had an interesting last five seasons. Coming off of winning a Hart Trophy as league MVP in 2018, it seemed as though he had established himself as an elite scoring winger. The following years saw him bounce around to 3 other teams, and his goal-scoring dropped significantly. Since that incredible year, Hall hasn't seemed content with where he is until he ended up in Boston.
In his 2018 season, he ended up potting 39 goals, and singlehandedly dragged the Devils into the playoffs. The following season saw him get injured, and although he was still over a PPG, he only tallied 11 goals. After a rough start to the 19-20 year, Hall was traded to the Coyotes, which would lower any player's goal totals. He only mustered ten goals with the Coyotes, and in the offseason, he opted to sign with the Buffalo Sabres. This was one of the worst decisions of his career as he put up a measly two goals in 37 games, and he looked lost most nights. Buffalo has been awful for a long time, but his stint with the Sabres was especially bad.
Thankfully, Don Sweeney swooped in and rescued him while only giving up a 2nd round pick and Anders Bjork to do it. As soon as Hall got to Boston, he started producing. He finished the year with 33 points and was so happy in Boston that he opted to sign a 4-year 24$ Million dollar deal to stay in Beantown.

Last season was where he started to look like the old Taylor Hall. He found a place on the second line with David Pastrnak and was more of a playmaker than a goal scorer. He returned to 20 goals for the first time since his MVP year in 2018 and truly looked at home. This coming season will be very interesting as he will likely have to take on a more goal-focused role.
The injury to Brad Marchand will mean more ice-time for Hall, and I'm interested to see how he does. The big difference this year is going to be his center. David Krejci has returned, and if you watched the final 16 games that the Bruins had in Hall's first year, you would know why this is dangerous. Hall was lighting it up with David on the second line, as he finally had a bonafide elite playmaker to get him the puck. With Krejci leaving last season, that meant the reigns were given to Erik Haula, and no disrespect to him, but he is no David Krejci.
Taylor Hall has always been a streaky player, and he can go from an elite goal scorer to almost invisible in a matter of a few games. This season will be a stress test for Hallsy as he will be relied on to score many goals for an offense-starved Bruins team. David Pastrnak is almost guaranteed 40-50 goals if he stays healthy, but behind him, it's usually Brad Marchand chipping in 30-35 goals.
Without Marchy to start the season, Hall will have to contribute big time if they hope to be competitive in a stacked Atlantic Division. If we get a full 82 games with Krejci centering Hall and Pasta, I find it hard to believe that Taylor will have fewer than 30 goals, assuming he stays healthy.
The Bruins make history! Patrice Bergeron gets 1,000 points! NHL officials love to disallow goals. Is Patrick Kane a fit and our favorite Thanksgiving sides. Plus Beauties and Benders and more!