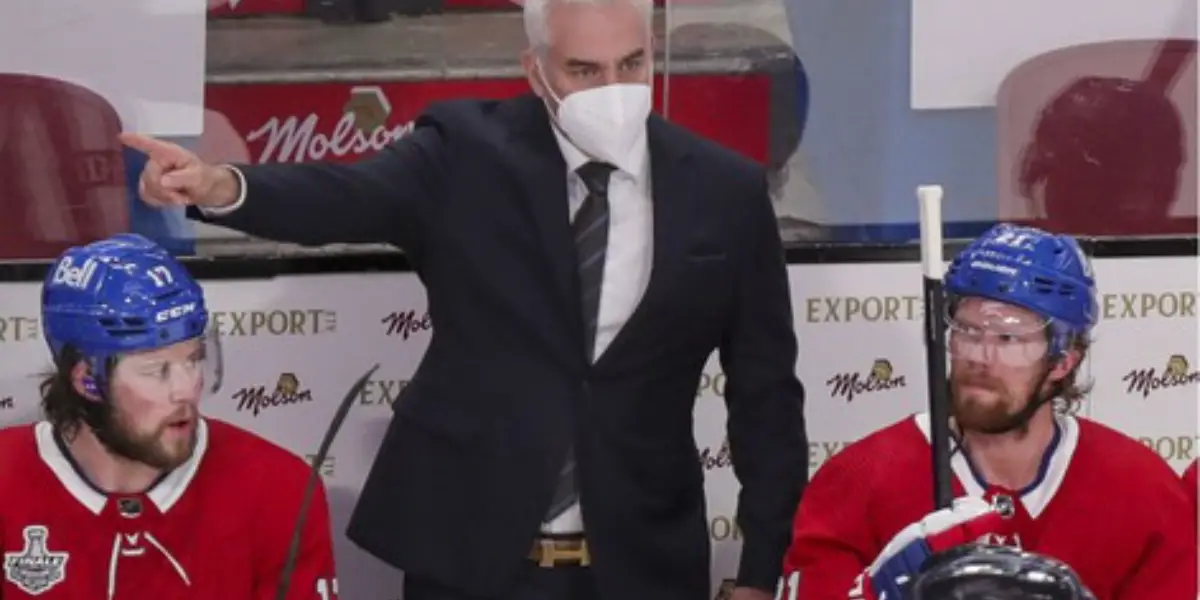 In a season that can only be described as "une catastrophe" in French, the Montreal Canadiens made headlines on Wednesday afternoon, and it wasn't just because of their performance in their most recent game. 
On Wednesday afternoon, the team announced that head coach Dominique Ducharme has been relieved of his coaching duties. The news came just a day after a 7-1 rout against the New Jersey Devils on home ice, a game which also marked the Canadiens' 30th regulation loss of the season in just 45 games. At the time this article is being written, Montreal currently sits dead last in both the Atlantic division (12 points behind Buffalo for seventh) as well as the entire league (three points behind Arizona for 31st).
"It's embarrassing," said Habs forward Josh Anderson following their blowout loss to New Jersey. "I'm embarrassed. We have to start coming together as a team and start playing for the logo on our uniform." 
Anderson wasn't done expressing his frustration, saying, "It's not fun to lose. It's not fun to come to the rink right now."
Ducharme was hired as an assistant coach for the Canadiens in April 2018 and would later be promoted to interim head coach in February 2021 following the firing of Claude Julien. Between this season and last, Ducharme's regular-season record isn't anything to write home about, sitting at a rather-disappointing record of 23-46-14. 
But with that said, part of Ducharme's legacy will live on. His run as Montreal's bench boss didn't even last a full calendar year, but he was the man behind the bench for Montreal's "Cinderella Story" Esque run through the North division and to the Stanley Cup Final in 2021. They fell just three wins shy of a 25th Stanley Cup championship, but it's a memory that Habs fans will remember for a long time. 
In all fairness to Ducharme (and general manager Marc Bergevin, who was fired in Nov. 2021), the Canadiens just weren't the same as the team that came three wins away from a Stanley Cup last summer. They lost two of their better centers in Jesperi Kotkaniemi (lost in an offer sheet to Carolina) and defensive specialist Phillip Danault (signed with Los Angeles in free agency) in the offseason. Shea Weber (LTIR) and Carey Price also have yet to play a game this season. That's four immensely important factors to this club, and I haven't even touched on losing veteran grinder and playoff performer Corey Perry in free agency to the Lightning.
So, the question remains: where do the Habs go from here? Pierre LeBrun reported that he believes Habs management is in the process of meeting with the rest of the coaching staff as this is being written, so the firings coming out of Montreal might not be over just yet.
But, it appears as though the Canadiens have their next head coach, coming from Kevin Weekes of ESPN and NHL Network.
St. Louis will make his head coaching debut on Thursday night at Bell Centre, as the Canadiens host Alex Ovechkin and the Washington Capitals.