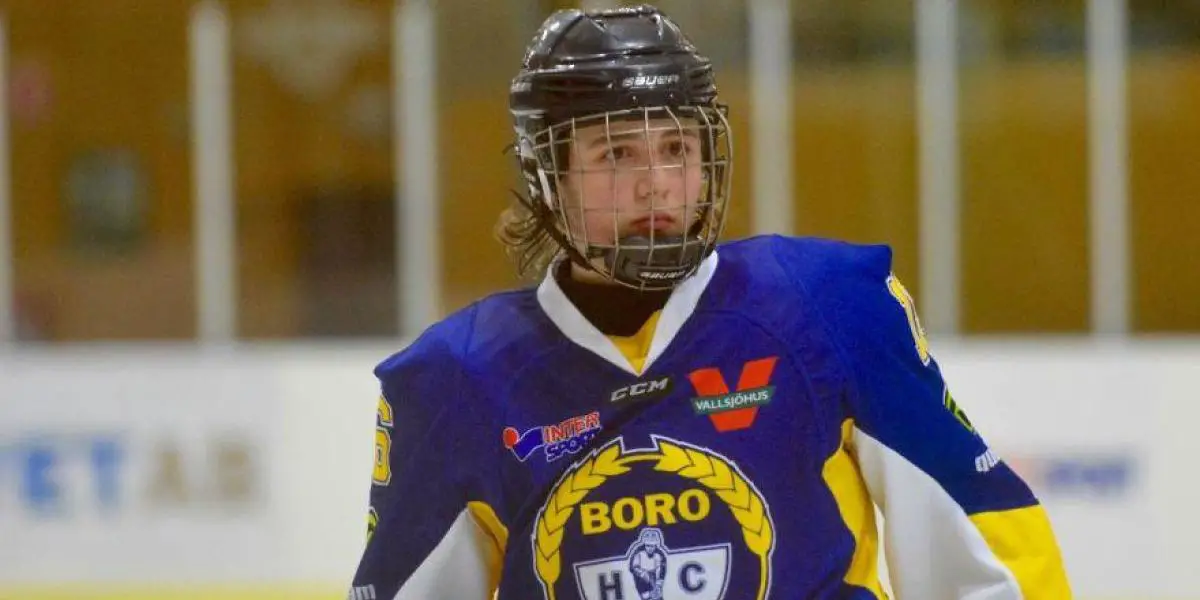 A third-round pick of the Sharks back in 2018, a fellow Swede Jonathan Dahlen wanted a trade out of Vancouver in 2019, which led to Linus Karlsson's signing this week. According to the Canucks brass, Karlsson was a player on their radar during the 2018 draft, but they went a different direction in the second round at pick 68 and didn't pick again until after San Jose selected Karlsson at 87.
When the situation with Dahlgren (22 points for San Jose this season) became what it was, Karlsson was on the Canucks radar for a trade return that they were pretty happy with. Fast forward to 2022, and Linus Karlsson has grown into one of the Canucks most exciting prospects.
The 6'1″ 194 pound forward has always been a solid player with a scoring touch but was never a top prospect coming up in Sweden and never had too much buzz around him until he took off this past season, his first in the SHL. In 52 games in Sweden's top league, Karlsson put home 26 goals (2 more than Elias Pettersson scored as a rookie in that league) and added 20 assists for 46 points and rookie of the year honors.
Canucks senior director of player development Ryan Johnson credits the growth in Karlsson's skating ability as why the rest of his game has been able to grow and flourish. Whether or not his game will translate to a smaller North American ice surface is yet to be seen, but the team is excited about the possibilities.
Another area where the youngster has gotten better year over year is his strength, which, combined with the hockey sense that he's always had, allowed him an ability to play effectively on both sides of the puck this season, as well as a willingness to go into the corners and dirty areas.
The Canucks would have lost Karlsson's rights had they not signed him before the June 1st deadline, so the singing was a no-brainer. The team was only waiting for Sweden's elimination from the World Championships because even though he didn't play, Karlsson was there and on Sweden's roster. Even without suiting up, the tournament invite from a very strong Sweden team shows how respected his game has become. The Canucks will get their next look at the new signing with their prospects camp in July, followed by the main camp in the fall.
Looking ahead to next season, I think there's a very good chance Karlsson will be able to crack the Canucks team out of camp. I'm predicting he'll provide between 17-23 goals from the third line and second powerplay unit line with a possibility of cracking into the top six at times.
Bruce Boudreau has a way of getting a lot out of young players and letting them flourish in the way that the individual plays. I think Boudreau staying on as head coach greatly benefits Karlsson.