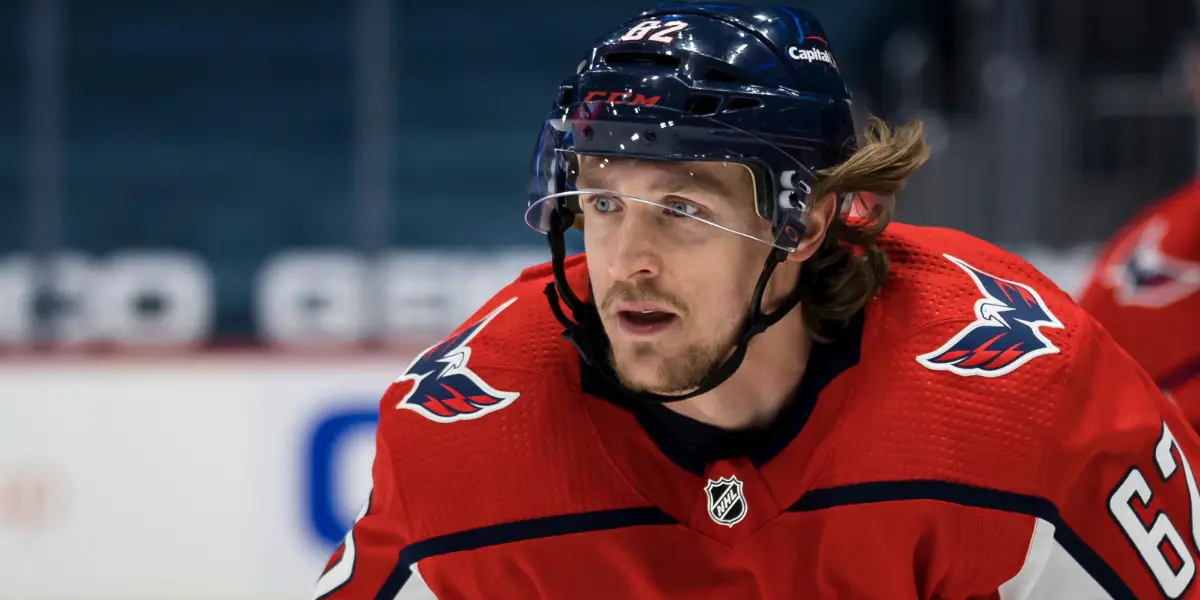 Carl Hagelin has been bitten by the injury bug again. Having sustained an eye injury in practice, he was hit with a stick blade under his visor, and it ruptured the Choroid in the back of his left eye. He may not recover full vision, so he never made it to training camp or preseason. He was regaining his momentum and doing non-contact practice when his hip started bothering him.
His hip injury has been a lingering problem that he has been trying to deal with. But Washington Capitals General manager stated, " It's been an issue that's lingered that he's played with and has gotten worse as time has gone on, and it's at a bad point right now." After getting two surgeries on his eye, he still says he has depth perception issues, especially looking down then up again, which happens when you skate up and down the ice. He just had to do the hip surgery after trying to play through it while recovering from the eye injury. Now that the hip bothers him more, he opted for resurfacing surgery. Coming from someone who can't even skate herself, this sounds terribly painful. Looking online at hip resurfacing surgery, Carl is in for a long recovery. Hip resurfacing is different than hip replacement. He will get the socket of his hip scraped down and evened out, and then the doctors will put a metal piece around the ball of the hip joint.
The cartilage will be smoothed out, and after six weeks of recovery, he may be able to walk pain-free. That's not saying he can hit the ice again and regain his mojo. The recovery time will still be up to him and how he personally feels. The team may set a timeline for him as well. He will need to slowly get back into playing shape; one thing you don't want to do is re-injure himself. His teammates look forward to him returning and hitting the ice again. "He's such a good guy and such an important part of our team," said Coach Peter Laviolette. Carl was in the last year of his contract, and being on the Long term injury list will give him time to recover; we all wish him the best for his long-term recovery and to see him play again one day.
Episode 54 is here and the boys break down the Bruins adding Tyler Bertuzzi, Taylor Hall and Nick Foligno Injury updates, and Pastrnaks contract extension. Followed up with a tour around the NHL and breaking down the MOUNTAIN of trades that happened since last episode.DraftKings Sportsbook – Boston's hometown Sportsbook will be LIVE – soon – right here in Massachusetts! Bet local on all your favorite sports from the comfort of your own home with DraftKings. To celebrate, ALL new customers will receive up to TWO HUNDRED DOLLARS in BONUS bets when you sign up for DraftKings Sportsbook using code insidetherink! Soon you'll be able to bet local on money lines, spreads, props, and more with one of America's top-rated Sportsbooks – DraftKings Sportsbook!  Download the DraftKings Sportsbook app and sign up with code ITR to get up to TWO HUNDRED DOLLARS in BONUS bets to use once mobile sports betting hits Massachusetts. That's code insidetherink only at DraftKings Sportsbook.  If you or a loved one is experiencing problems with gambling, call (800) 327-5050 or visit (https://helplinema.org/) to speak with a trained specialist free and confidentially twenty four seven. 21+. Physically present in MA. Eligibility restrictions apply. Subject to regulatory licensing requirements. Eligibility and deposit restrictions apply. Opt in required. Bonus issued as free bets. Terms at draftkings.com/ma.