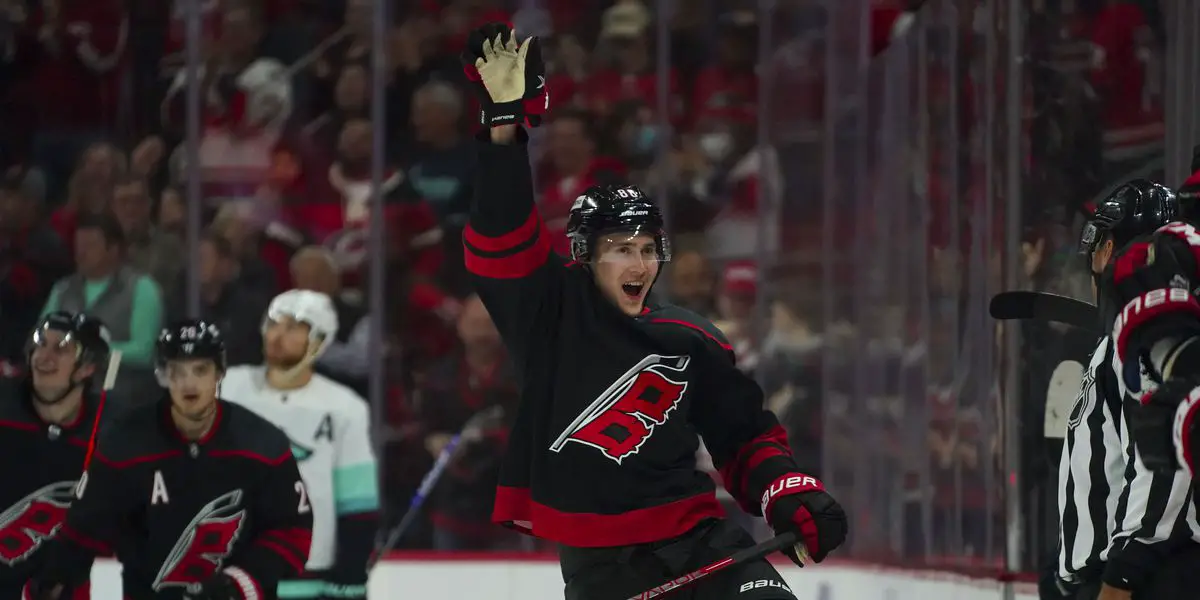 The Carolina Hurricanes made it to the second round of the NHL playoffs this season and will be looking to add to a talented team in the off-season. The Canes have just over $20 million in cap space as they decide on possibly retaining unrestricted free agents Vincent Trocheck, Nino Niederreiter, Derek Stephan, and Max Domi. Tony D'Angelo is a restricted free agent with a raise on the horizon. There is plenty of work for Hurricanes' General Manager, Don Waddell.
One restricted free agent who may be on the move is 23-year-old center Martin Necas. The former 2017 first-round pick (12th overall) was a disappointment this season for Carolina. Necas registered 14-26-40 in 78 games and did not score a goal in 14 playoff games. 2020 first-round pick Seth Jarvis has taken top-six minutes away from Necas, and it has been reported that the team will field calls on Necas.
A change of scenery might be just what Necas needs to jump-start his young career. The Czech native has admitted that his production has to improve as his entry-level deal expires and a raise is coming. Necas' cap hit was $863,333, and a potential bridge deal could be the best for potential trade suitors. Minnesota is potentially looking to part with Kevin Fiala, Vancouver, who is open to trading either Brock Boeser or JT Miller, or a team like Nashville who will be trying to fill the void left by the potential departure of Filip Forsberg.
Regardless of where Necas ends up, it looks as though his tenure with the Carolina Hurricanes could be ending and a new beginning around the corner.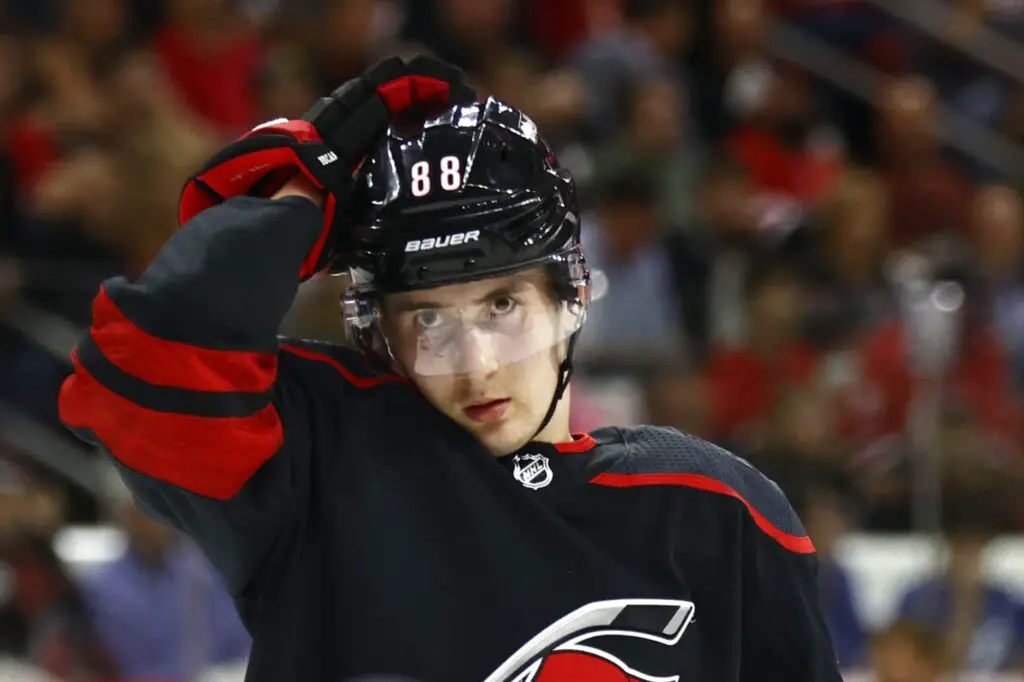 Season 2. Episode 37. It's Going To Be A Long Off-Season
–
Bruins Benders Podcast
The Bruins off-season will be longer than expected. We like some CHL rules changes. The Bruins defense needs to be nastier, not just bigger. Can this core going forward win a Cup? Plus Beauties and Benders and Rod Brind'Amour whines.