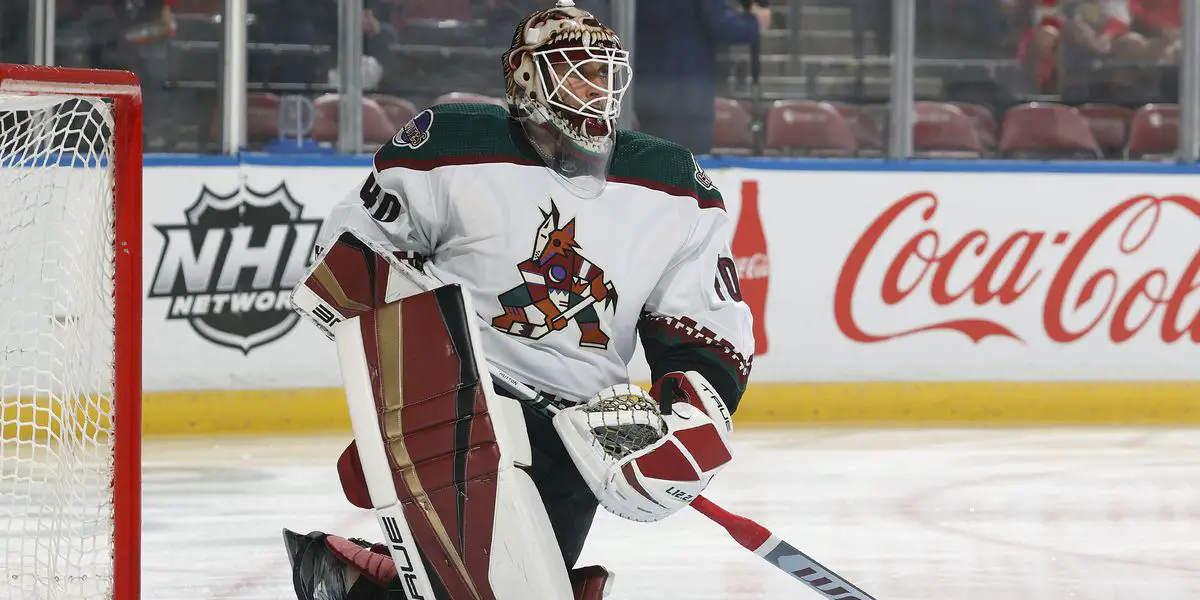 Journeyman goaltender Carter Hutton announced his retirement on Tuesday at the age of 36.
Hutton was acquired by the Toronto Maple Leafs in February from the Arizona Coyotes for future considerations but never stepped on the ice for the Leafs.
"Honestly, I've been preparing myself for hockey to be over in some aspect for a while," Hutton told The Chronicle Journal. "The NHL has evolved into a young man's league. The average age in the league is now in the early 20s, so I knew that this job wouldn't be a lifelong one for me."
Hutton came off the ice during his Oct. 25, 2021, start against the Florida Panthers after suffering an ankle injury. It turned out to be career-ending for the 36-year-old.
"Ultimately, I suffered an ankle injury in early 2021, which made the decision a lot easier for me. It restricted a lot of the mobility I needed to be as effective as I once was. This, compiled with a few other things, helped me decide on retirement," he stated.
The Canada-born Hutton finished with an 0-2 record with a 7.76 goals-against average and a dismal .741 save percentage over three games with Arizona this season.
Hutton compiled a 94-90-27 record in 234 career games with the Chicago Blackhawks, Nashville Predators, St. Louis Blues, Buffalo Sabres, and Coyotes.
The boys are back after a long break but have plenty to talk about as the playoffs are in full swing. We go series by series, looking at how teams have fared so far and who will come out on top. Thanks for listening! Please rate and review our show on your favorite listening platform. Check out our partner's website at www.insidetherink.com for all your latest hockey news.